Belkin releases new USB-C 6-in-1 multiport hub with adhesive mount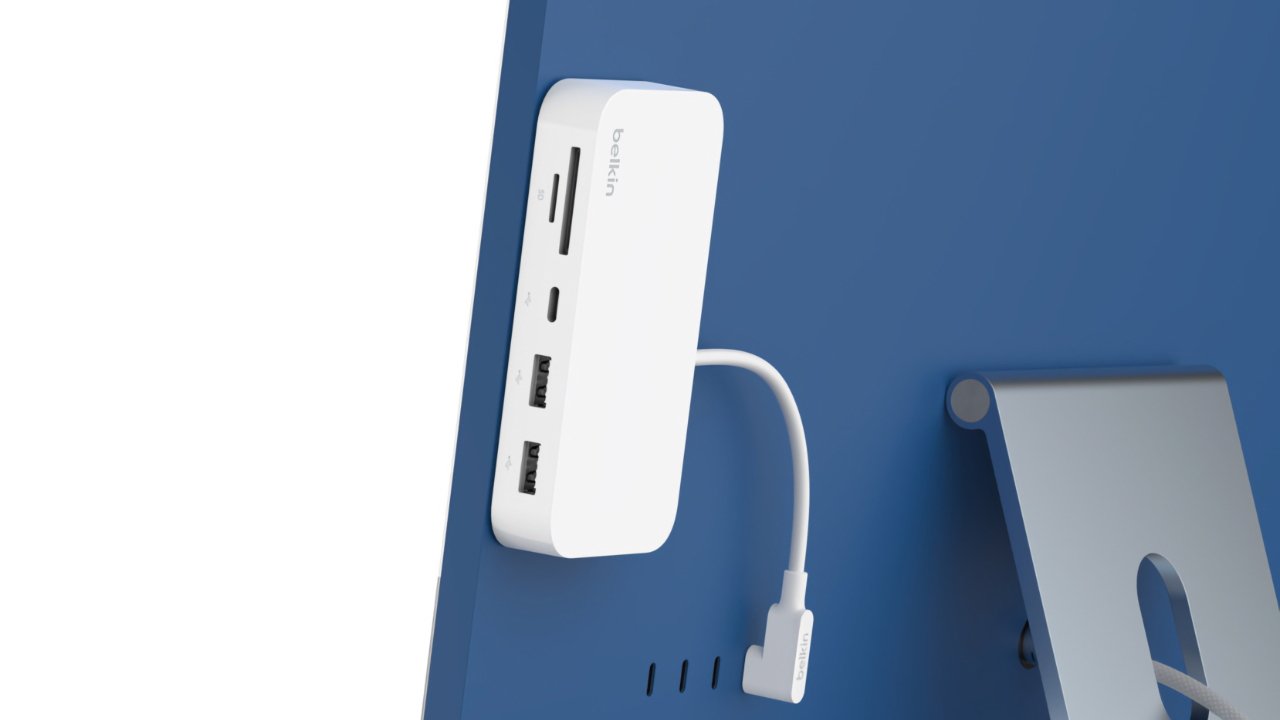 The new Belkin USB-C 6-in-1 hub can be attached to the rear of an iMac for easy access to several useful ports, including Ethernet.
Belkin's six-port hub is designed to be attached to a Mac or PC via an included adhesive strip, but it can also be used with a MacBook on the go. The adhesive strip is affixed to a removable mount, so the hub can be detached without needing to replace the adhesive each time.
Devices like the entry 24-inch iMac or MacBook Air don't have access to more than USB C ports, so an adapter like Belkin's 6-in-1 hub can come in handy. The hub is intended to be mounted in an easy-to-reach location on the back of an iMac for quick access to the SD card slots and extra USB ports.
SD card slot
microSD card slot
USB-C port
Two USB-A ports
Gigabit Ethernet port
The integrated USB-C cable uses USB 3.1 for up to 10 Gbps data transfer speed. It can be connected to any standard USB-C port or Thunderbolt port.