Worldle now in App Store as part of New York Times Crossword app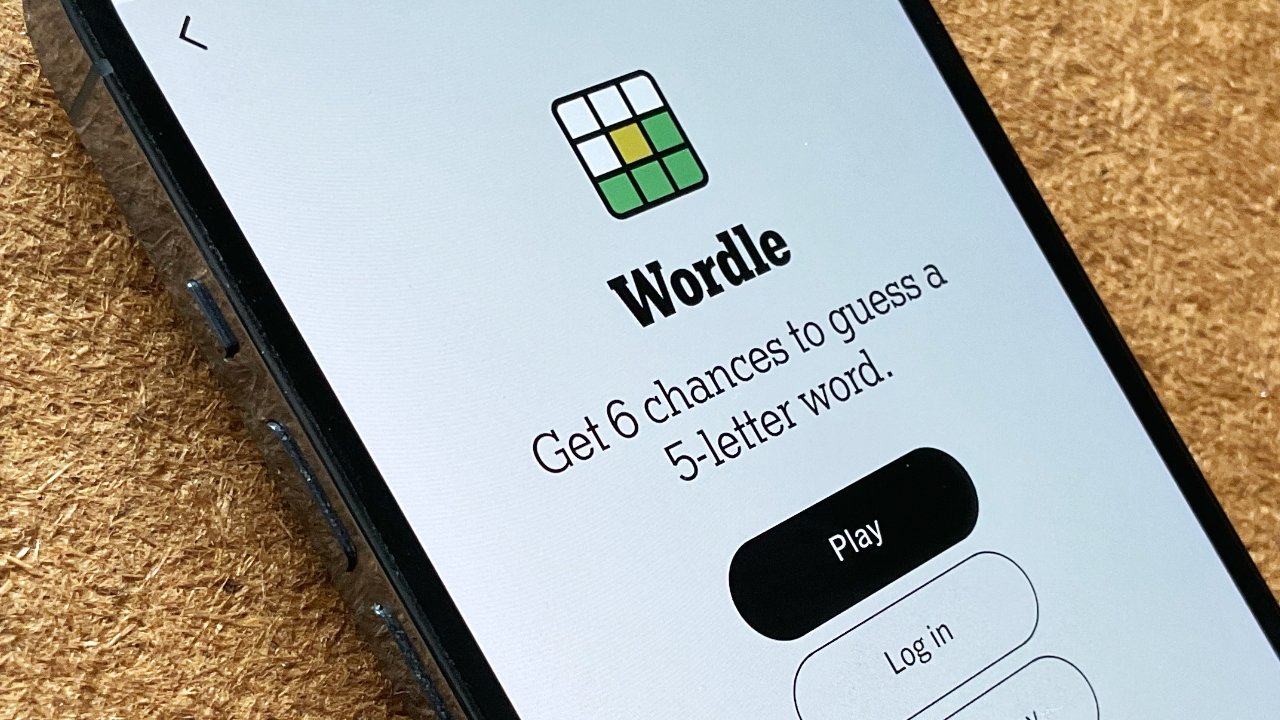 Originally available solely on the web, the gigantically popular Wordle game is now on the App Store, as part of the existing crossword app from the New York Times.
Clones of Wordle have topped the App Store charts before, but now the original, official game has now been integrated into the New York Times collection of games. It remains available free both online, and via the publication's separate general news app.
"New York Times Games is excited to announce that solvers can now play Wordle on The New York Times Crossword app for iOS and Android devices," said the publication in a press release. "Players will also be able to save their stats and streaks with a free New York Times account, allowing them to pick up where they left off on any device."
"Wordle now joins New York Times Games's other puzzles, like The Crossword, The Mini and Spelling Bee, in the Crossword app," it continues. "Free to download, the app offers puzzles for every level so you can steadily improve your skills."
The New York Times bought Wordle from its creator, Josh Wardle, for what was revealed to be "low seven figures," in January, 2022. At the time, the publication said that the game would "initially remain free to new and existing players."
Currently, it does continue to be available to play for free online and via the general New York Times app, but the Crossword app is a subscription one. It offers multiple in-app purchase options, but the ones that include Wordle are the monthly $6.99 or annual $39.99 tiers.
The publication has also announced a forthcoming partnership with Hasbro to launch a board game version called "Wordle: The Party Game." It's due to be released in October 2022 for $20 and is available for pre-order from Amazon.