Withings Body Comp scale has better metrics & Health app connectivity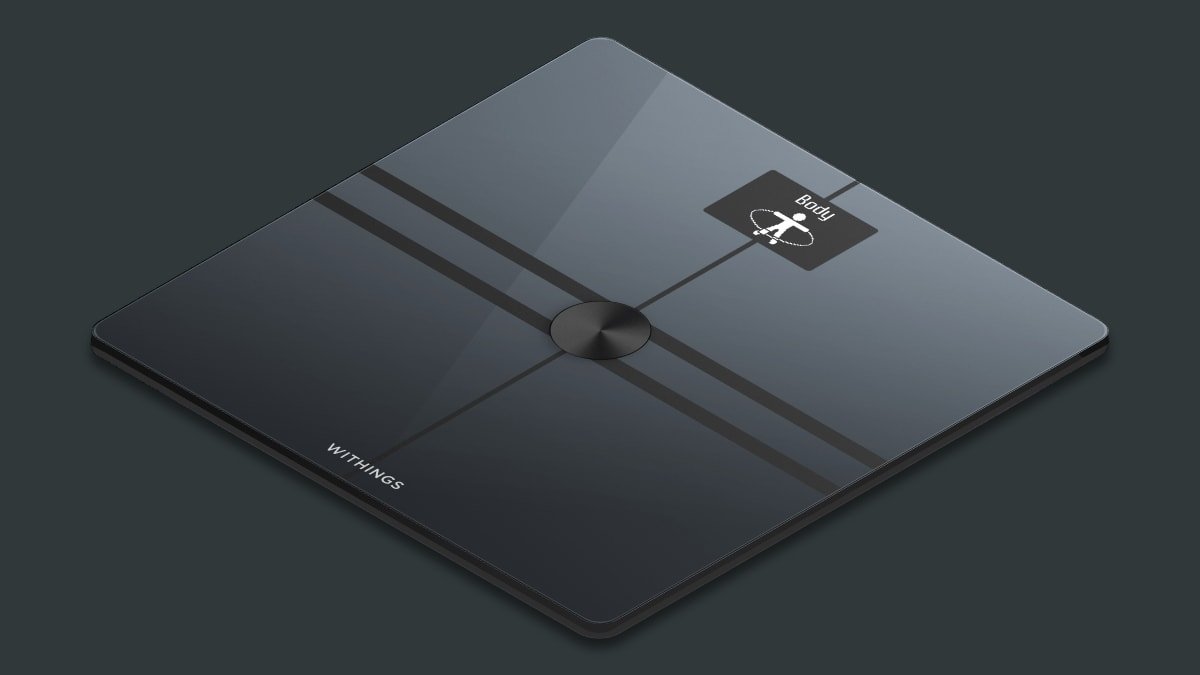 Withings has a new smart scale called Body Comp, which in conjunction with a new subscription service called Health+, fully integrates into Apple's Health app.
The Withings Body Comp scale, announced on Thursday, uses sensors, algorithms, and electronics to give people a higher level of insight into their health. The company says these measurements are typically only done in hospital clinics.
The scale measures and analyzes three main biomarkers, all associated with general and chronic health conditions.
Withings says this is the first scale that measure these factors in one consumer device.
Full body composition: weight, muscle mass, fat mass, water percentage, bone mass, BMI, and visceral fat.
Cardiovascular assessment: Standing heart rage and vascular age.
Nerve health assessment: A Nerve Health Score is derived from electrochemical skin conductance.
Vascular Age is based on Pulse Wave Velocity (PWV). This is a measurement of arterial stiffness for heart health and was developed by cardiologists.
Nerve Health is determined by monitoring sweat glands in feet. A low score means that is reduced sweat gland innvervation and can be a sign of small nerve fiber degeneration.
Health+, along with the Withings Health Mate app, can offer an view of a person's health overall. By logging food, mood, and sleep, people can track metrics and have Health+ provide daily plans of workouts, suggested recipes, exercise plans, and more.
It also includes educational content curated and written by doctors. A library of six-week modules help people build healthy habits across their lives. Health+ will note every milestone and reward users with collectible badges.
Body Comp and Health+ will be available through Withings starting October 4, 2022 as a bundle. The scale will cost $209.95 and includes a 12-month subscription to Health+.