The Apple Store is down, ahead of today's iPhone 14 event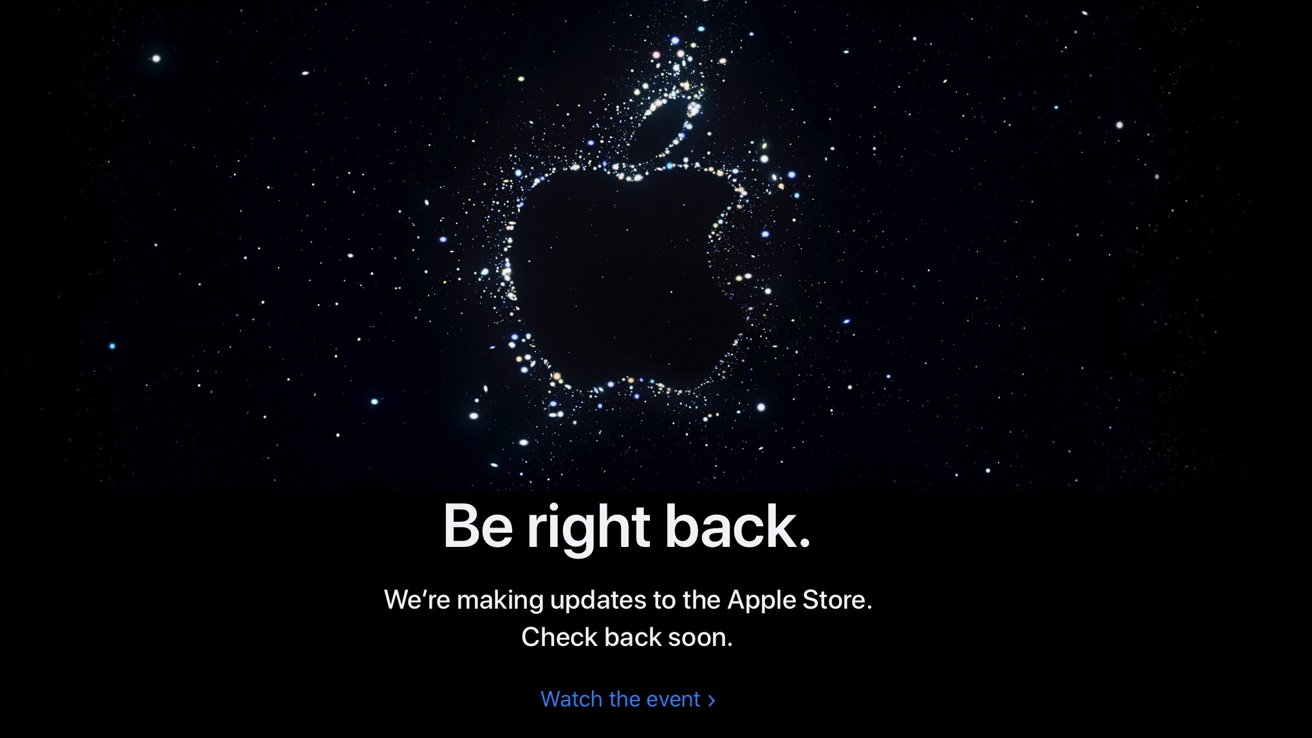 Apple has taken down the online Apple Store prior to the "Far Out" event that is expected to see the debut of the iPhone 14, plus a wide Apple Watch update.
The online Apple Store went down at about 7:00 AM ET, in preparation for Wednesday's "Far Out" event. This is a fairly typical timetable for the shut down.
Wednesday's event is expected to be the debut of the iPhone 14 and iPhone 14 Pro. For the iPhone 14, Apple is predicted to bring out two models as usual, but with a regular-sized 6.1-inch model plus "Max" or "Plus" model at about 6.7 inches, instead of a mini version.
Once again, rumors point to two models, consisting of the iPhone 14 Pro and iPhone 14 Pro Max, complete with 6.1-inch and 6.7-inch always-on displays. Leaked diagrams indicate they should be practically the same size and shape as the year-ago models.
That display will also apparently switch out the notch for a pill-and-hole cutout, significantly reducing how much of the display is wasted by the onboard TrueDepth camera array.
More than just the iPhone, the Apple Watch is expected to see an update as well. While the design is expected to remain unchanged, it is expected to see an update to the S8 processor. There are doubts that the new processor it will be that much faster than the S7 used in the Apple Watch Series 7.
Among the sensor improvements could be body temperature sensing, which could allow the Apple Watch to detect a fever for the first time, among other potential temperature-based uses.
The Apple Watch Pro model will have a titanium case, which has been previously referred to in rumors. While the sides are round, the large two-inch screen is depicted as flat, again following the rumors.
Other potential products rumored for the event are a new AirPods Pro Max model, and a new Apple Watch SE.