Emergency SOS via satellite expanding to more countries in 2022, sketchy report says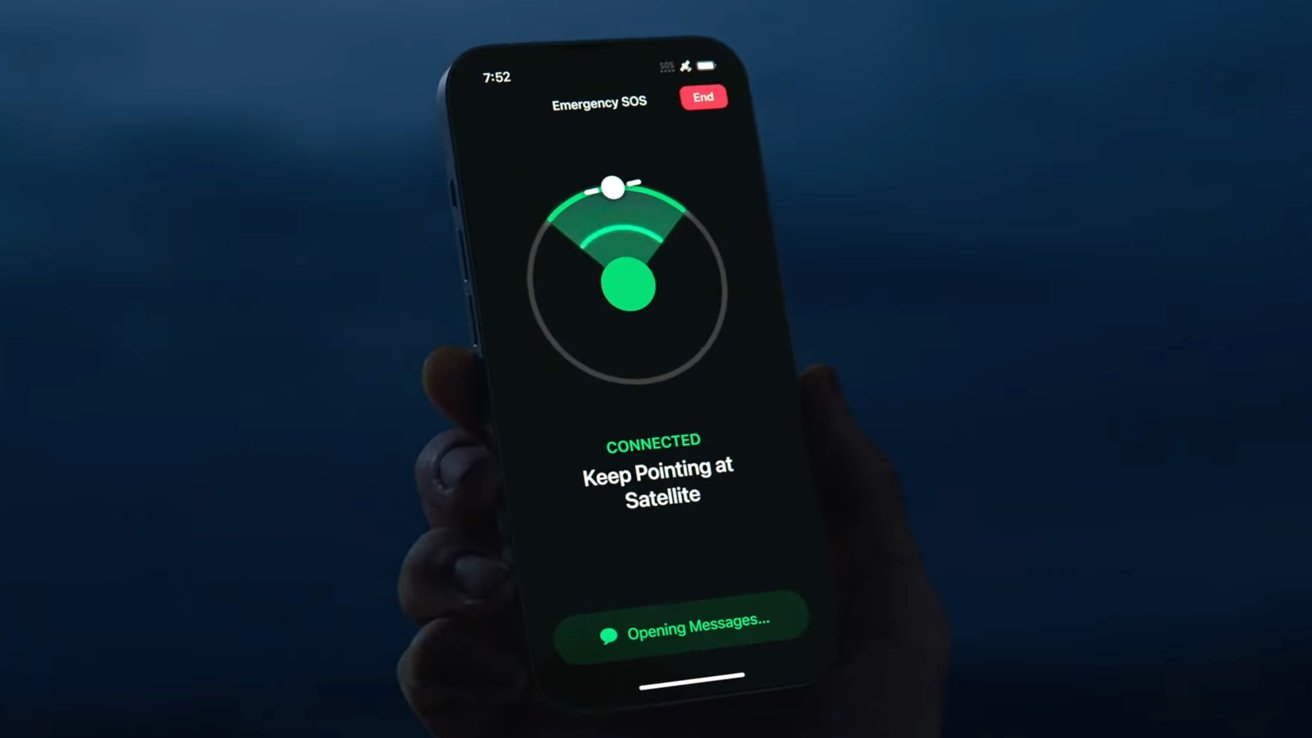 Emergency SOS via satellite arrives for iPhone 14 owners in November 2022, yet one questionable report claims Apple will expand it outside of the United States before the end of the year.
Specialized technology in the iPhone 14 lineup enables the devices to communicate directly with a satellite in emergency situations. An on-screen UI guides the users through connecting and sending a message to emergency responders.
According to a report from German website MacPrime, Apple will announce other countries that will support Emergency SOS via satellite in 2022 and 2023. The website claims to have received the information directly from Apple, and AppleInsider has reached out to Apple for clarification.
The Emergency SOS via satellite feature will launch in November to iPhone 14 owners located in the United States, Puerto Rico, the Virgin Islands, and Canada. Apple has not publicly announced plans to expand the feature beyond the launch countries nor a timeline to do so.
Since the website is in German, a translation issue may have changed the meaning of the sentence. However, it implies that Apple will reveal new countries that will gain Emergency SOS via satellite in 2022.
With the initial rollout occurring in November, it seems highly unlikely that Apple could expand coverage to other countries before 2023. Apple's satellite partner has limited coverage in some countries in South America and Europe, and it's not clear if they have the same capabilities and bandwidth support that's required for the feature.
The iPhone 14 and iPhone 14 Pro lineup have access to this feature for free for the next two years. Travelers visiting the United States from other countries will have access to the feature, as long as their iPhone wasn't purchased in China, Hong Kong, or Macao.
Emergency SOS via satellite is only available when the device cannot locate a cellular or WiFi signal. The satellite connection feature can also be used to send the user's location to friends or family members.