Apple on top of American Customer Satisfaction Index for Macs & iPads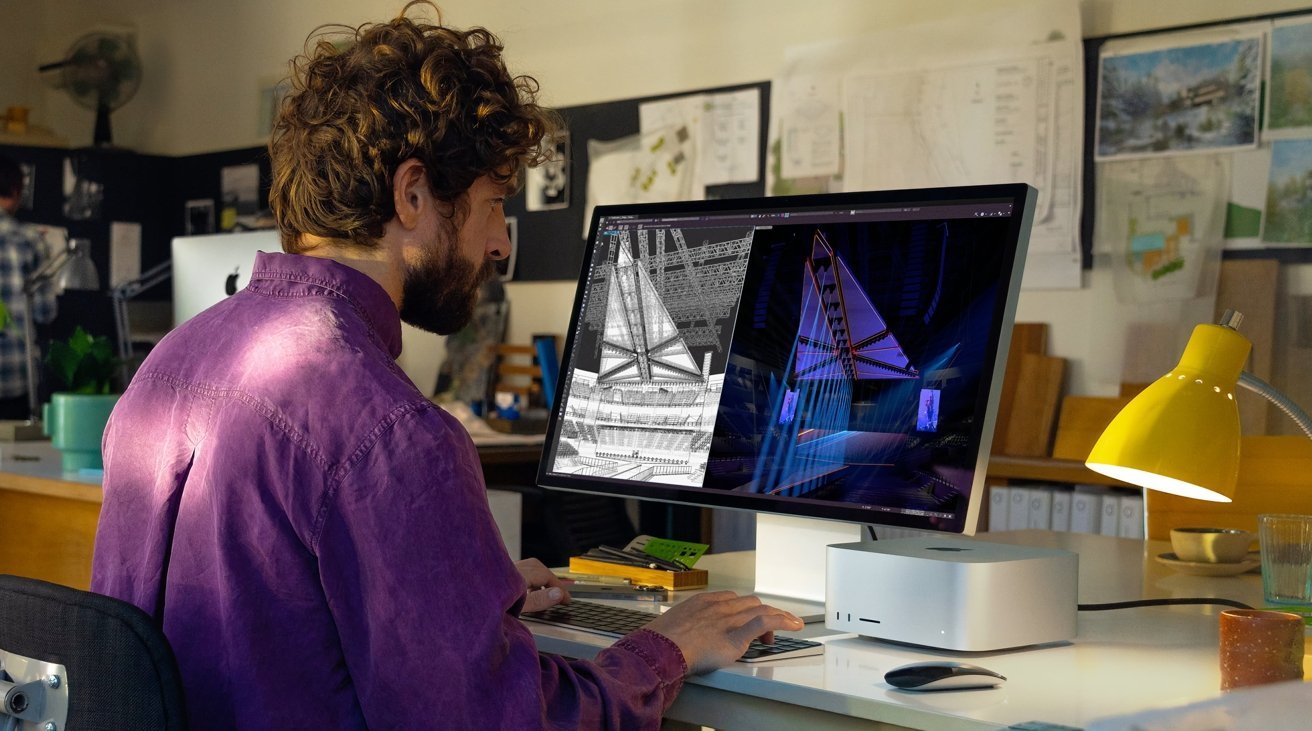 Apple's customers are the most satisfied among personal computer buyers, with its Macs and iPads again beating stiff competition from Samsung and Acer.
Published on Monday, the ACSIHousehold Appliance and Electronics Study is a report covering July 2021 to June 2022 is used to monitor how consumers feel about their experience with various vendors. Yet again, Apple is seen to beat out its rivals in the Personal Computers category.
On a 100 point scale, Apple achieved a score of 82, topping the table. This is the same result and score that Apple attained in the 2021 version of the report.
While Apple hasn't seen any degradation of its score, the result is actually closer than last year, due to improvements by other vendors. Second place went to Samsung, which saw its year-ago score of 79 out of 100 improved in 2022 to 81, just a single point away from being tied with Apple.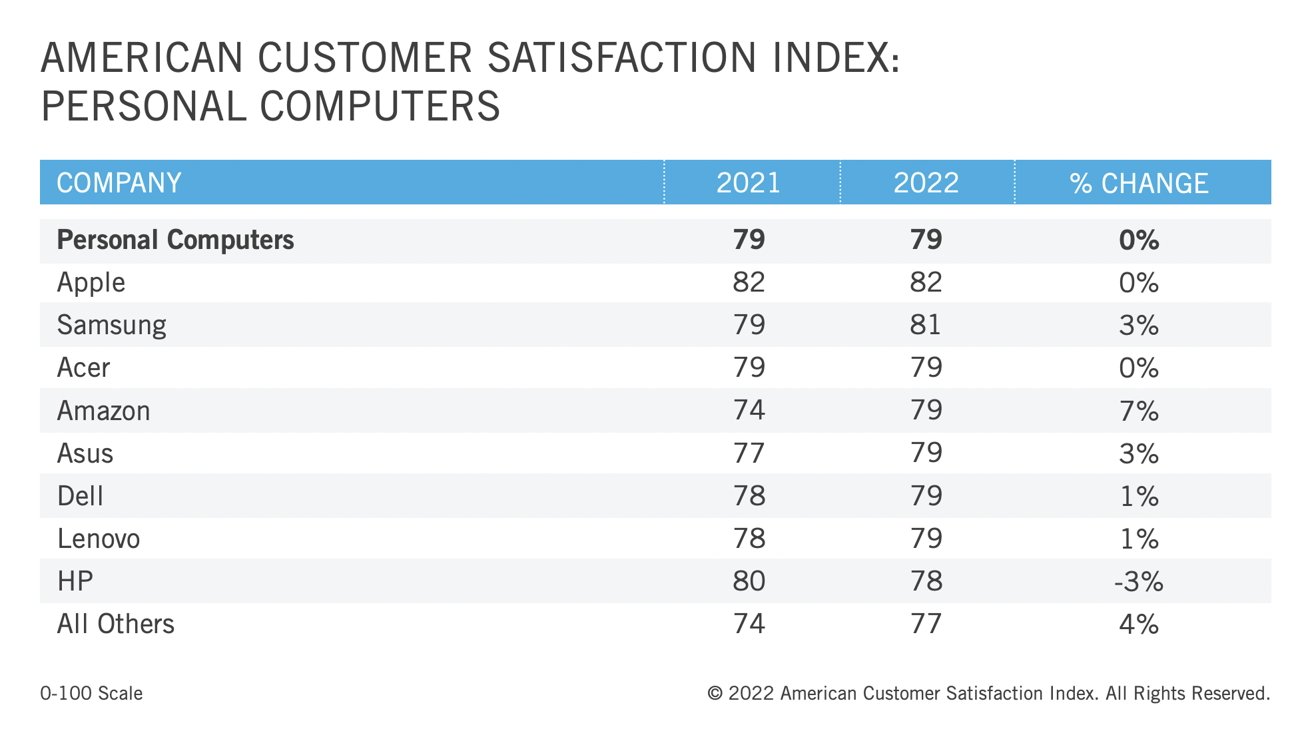 Five companies share third place with 79 points, consisting of Acer, Amazon, Asus, Dell, and Lenovo. The average for the table overall was 79 points, again unchanged from 2021.
Of the group, Amazon had the best overall improvement with a 7% change year-on-year, while HP saw the biggest drop of 3%.
By device type across the industry, desktops had a higher satisfaction rating of 80, while notebooks and tablets rested at 79. However, notebooks were the most bought, owned by 64% of respondents, versus 20% for desktop computers and 16% for tablets.
The report is based on interviews with 9,271 customers, chosen at random and contacted over the course of the year. Respondents were asked to evaluate their experiences with recently-purchased products, covering both major vendors by market share an an aggregate "all others" category.