Apple spotlights role of iPad Pro in Pompeii archaeology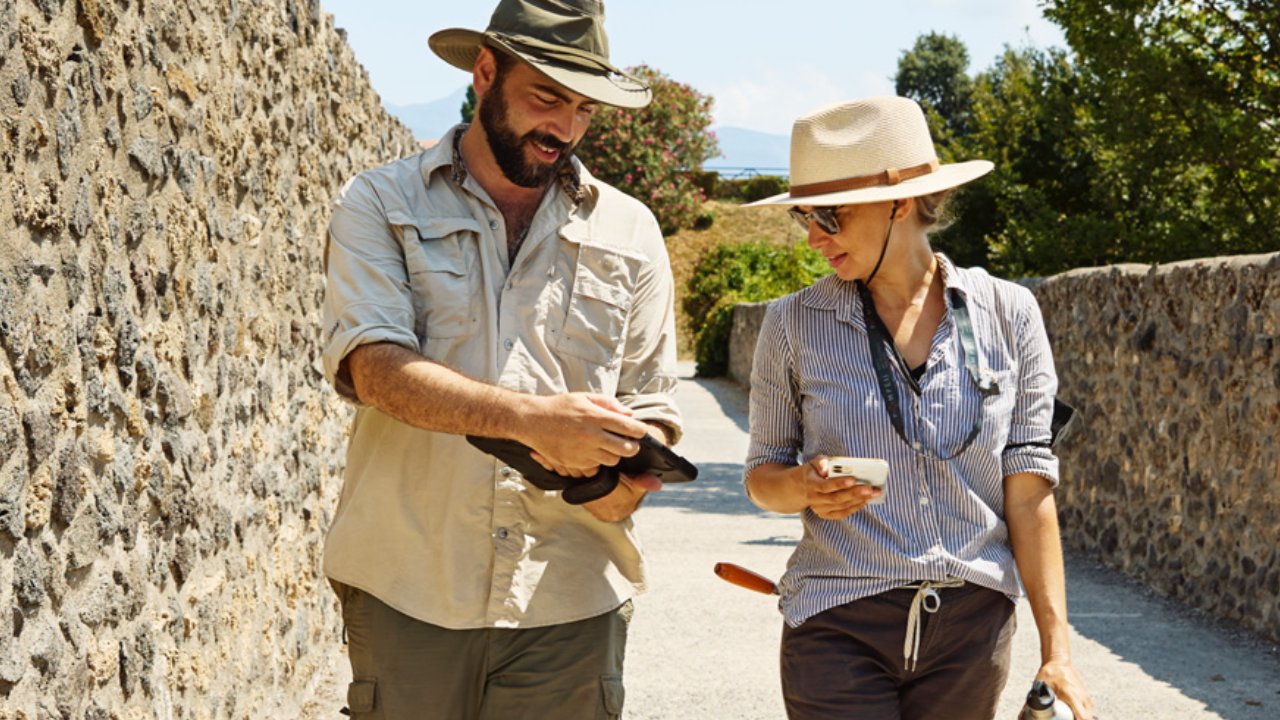 Archaeologists excavating Pompeii are using the iPad Pro to make 3D scans using LiDAR, and to collect data faster from deteriorating sites.
A team of archaeologists have been excavating a site at Pompeii, and Apple says that their trove of artifact discoveries was helped by the processing power of the iPad Pro, and the technology in the tablet.
"[The] iPad is the perfect archaeology machine," team leader Dr. Allison Emmerson, a Tulane University professor, told Apple.
"Archaeological excavation is a destructive process — once a location has been dug, that work can never be repeated — so our most essential concern is thorough recording of all relevant data so that future researchers can 'reconstruct the site,'" says Emmerson.
"[Apple's] iPad Pro allows us to collect data faster, more accurately, and more securely than any other tool," she continued, "and has the processing power we need to aggregate that information and present it in a way no one has before."
Emmerson is on a five-week dig, named Tulane University Pompeii I.14 Project, which is concentrating on a commercial building believed to date to the second or third century BC.
Her team of archaeologists and students from around the world include digital archaeoligist Dr. Alex Elvis Badillo. Drs. Badillo and Emmerson have been working to pioneer what Apple describes as "new techniques for recording and publishing archaeological findings."
Their current project sees excavation supervisors overseeing the digging of trenches, and recording the data collected.
"The way I have always recorded on past digs was on paper with pencils or pens," supervisor Dr. Jordan Rogers of Carleton College, said. "And when you drew something, you did it on graph paper, and used string and levels to measure where things were located."
"Photos were taken on separate cameras that you had to upload manually once you got back home," continued Dr. Rogers. "Everything was in a different place, and every night involved many hours transferring your day's notes onto your computer."
Now the only recording tool being used is an iPad Pro with an Apple Pencil.
"Initially, I was a little apprehensive because I'd never used iPad before," says Dr. Rogers. "But the learning curve was so quick, and it's really incredible how much more effective and efficient it's made the process of data capture, especially with Apple Pencil."
"I also feel a lot better not having to worry I'm going to lose a sheet of paper," he continued, "and there used to be so many sheets of paper."
Fellow excavation supervisor Mary-Evelyn Farrior, a PhD student at Columbia University, had more experience with iPads.
"But this is the first time I used iPad Pro and have been able to collect all types of information in one place," she said. "I'm sketching trench plans in Concepts with Apple Pencil, I'm taking photos with the camera, I'm typing in my observations on the Magic Keyboard."
"I'm able to bring all of these things together at incredible speed," she continued. "[And] the battery has lasted all day in extreme temperatures and the dusty environment of the excavation."
The iPad Pro includes a LiDAR scanner that the team says has been transformative. Apple does not include its own LiDAR app, so the archaeologists have added 3d Scanner App from Laan Labs.
"It's really fast," said Dr. Rogers, "it only takes about 10 to 15 seconds to scan, and it was so easy."
"It's done a really good job of capturing all the detail and stitching it together," he continued, "which is going to be so helpful for me to refer back to when we're analyzing the data at the end of the dig."
So far the dig has uncovered a huge range of artifacts. Finds include parts of cooking vessels, pieces of a decorative mask, and even a tiny lamp.
"This is the cleanest and clearest archaeology I have ever done," concluded Dr. Emmerson, "and iPad Pro is such a huge part of that."
Separately, Apple is expected to shortly release an updated iPad Pro. it's believed that it will use the new M2 processor, and may launch alongside a new Mac mini.