There's more to the new AirPods Pro than meets the ear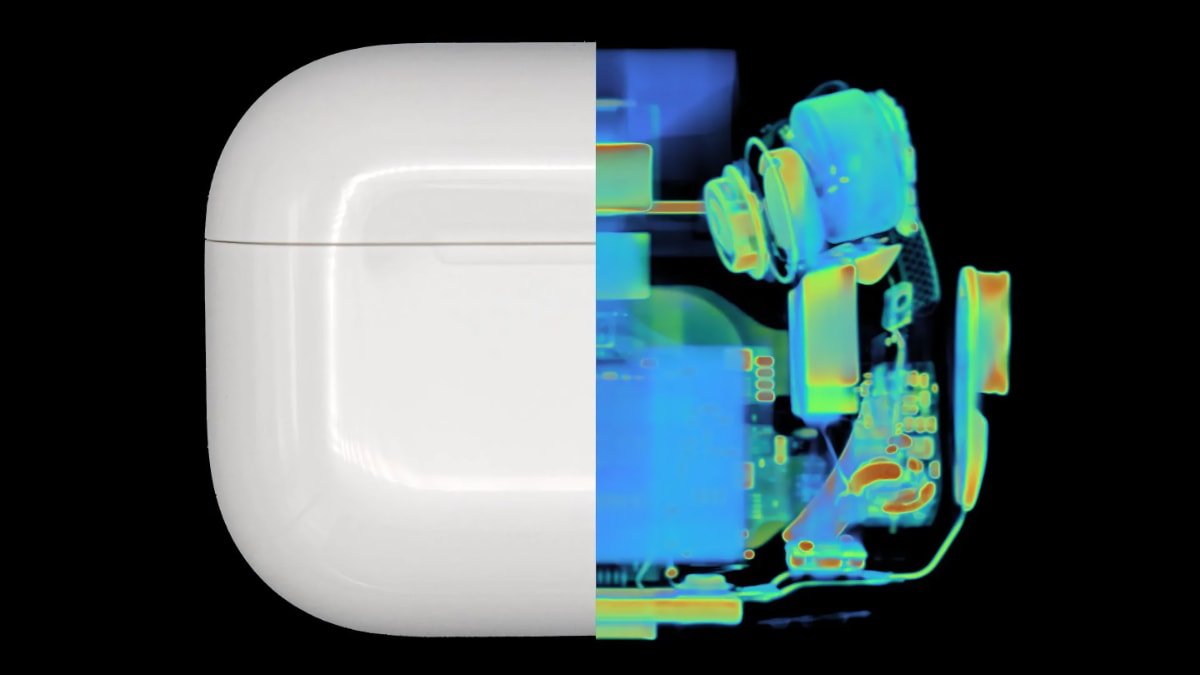 AppleInsider may earn an affiliate commission on purchases made through links on our site.
Imagery of the AirPods Pro 2 internals reveals a surprising feature of the case's lanyard anchor.
Apple released the second generation AirPods Pro during its "Far Out" event on September 9. The update, while nearly identical externally, offers improvements to audio quality while keeping the design of the first-generation product. To do this, Apple made internal changes to not just the earbuds themselves, but the charging case as well.
A report on Tuesday of Apple's newest audio device highlights a new hardware component of the charging case. It's not a physical teardown, but it nondestructively shows the inner components and how they have changed.
Most notably, Apple changed the hinge of the new AirPods Pro case. The evaluation shows the new hinge on the case is a thin, bistable metal strap as opposed to the spring-loaded component found on the first generation of AirPods Pro.
The hinge looks to be metal, but is apparently made of electroplated plastic containing a metal pin.
Also according to the report, the external lanyard loop acts as the antenna for the Find My functionality. The images reveal that this loop is connected to a metal pad around the Lightning port. The loop is made of conductive metal, essentially required for antennae, measuring 4mm in height and 18mm long.
Another new feature shown in the imagery is a touch-sensitive stem on each AirPod that responds to swipes and taps, in addition to the "pinch" gesture of the older model.
Find My has been added for people to find their lost AirPods, and the carrying case of the second-generation product has been redesigned to support the audible sounds that help people pinpoint its location.