Jon Stewart picks up shifts at Genius Bar in Kimmel skit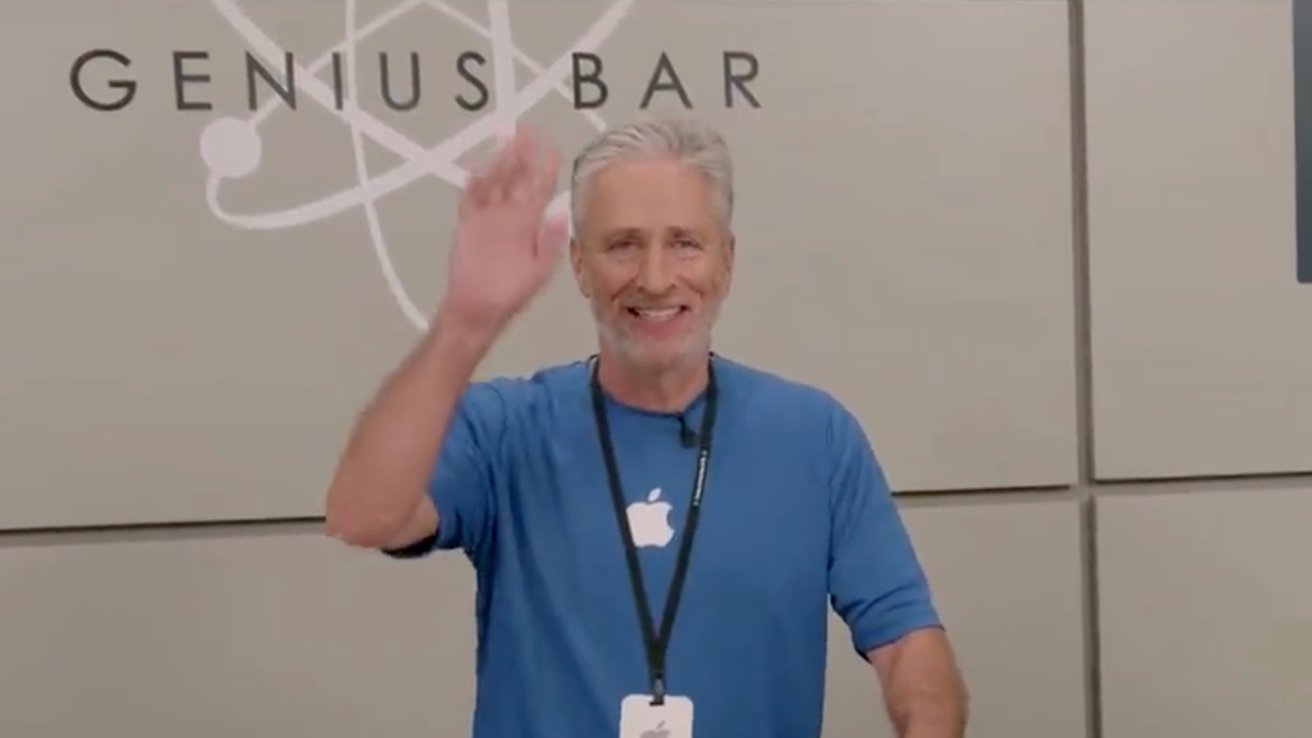 Jon Stewart appeared in a "Jimmy Kimmel Live" skit as an Apple Store employee to promote season two of "The Problem With Jon Stewart" on Apple TV+.
One of the staff members from "Jimmy Kimmel Live" needed his iPhone repaired, so he decided to do it on company time. The skit opens with Guillermo sitting at the Genius Bar getting help from Jon Stewart. He laments, "there's just no way we can make the birds any less angry."
The whole skit was set up to promote the return of "The Problem With Jon Stewart" to Apple TV+ on October 7. It is a repeat of a running gag with Stewart, who is worried no one knows his show is on Apple TV+ or what that is.
Kimmel asks why Apple has Stewart working at the Genius Bar. "It's the plus part," Stewart replied. "I'm here from Monday to Friday — lady from 'Ted Lasso' got weekends."
Apple TV+ isn't new to late-night shows as Severance was recently featured in a lengthy skit on "The Late Show With Stephen Colbert." The skit features Colbert in "deleted footage" from the original season as he annoys cast members.
"The Problem With Jon Stewart" is a topical news show on Apple TV+. The first season covered controversial topics like gun control, climate change, and racism. It is formatted to host panelists that hold different viewpoints and discuss what can be done to fix that week's problem.
The show returns for its second season on October 7. People can watch it on Apple TV+ by subscribing for $4.99 per month or via any tier of the Apple One subscription bundle.