Foxconn 'cautiously optimistic' about iPhone 14-driven revenue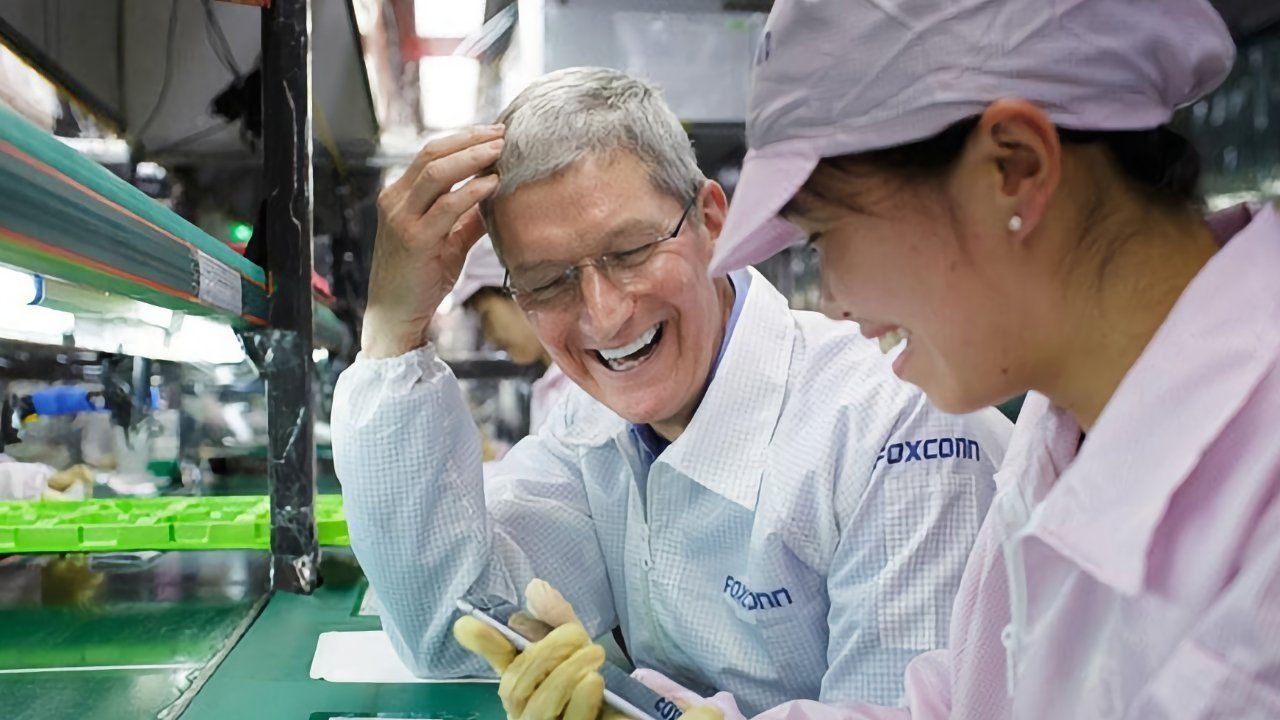 Foxconn set new records for sales in September, making Apple's main assembly partner "cautiously optimistic" ahead of its fourth-quarter results.
Following the launch of the iPhone 14 September, Apple's supply chain members are anticipated to be buoyed by high seasonal sales of the smartphone range It seems that major assembly firm Foxconn is going to feel the effect, despite a backdrop of a dour global economy.
In a statement seen by Reuters, Foxconn is "cautiously optimistic" about the last three months of 2022, a period that typically benefits from iPhones sales. However, it warned "the dynamics of inflation, the pandemic, and the supply chain still need to be closely monitored."
Revenue in September and the third quarter saw growth of 40.39%, and 24.4% on the year, setting revenue highs. It continues to believe in its full-year guidance from August of there being growth, an upgrade from flat revenue guidance previously issued by the firm.
Revenue increased 13.66% for the first nine months of 2022, according to the company. The fourth quarter could be a considerable boon, given it is traditionally a high sales season for electronic devices.
The double-digit growth in the September quarter was caused by revenue increases in its smart consumer electronics arm, including its smartphone activities. This was apparently due to a combination of new product launches, such as the iPhone 14, and "smooth mass production."
The mass production comment comes after a summer of interruptions for Foxconn's facilities in China, including restrictions of operations prompted by COVID measures. Factories also had to deal with power cuts, caused by a rationing of electricity during the worst heat wave in 60 years.