Apple TV+ 'Ted Lasso' billboards encourage World Cup participants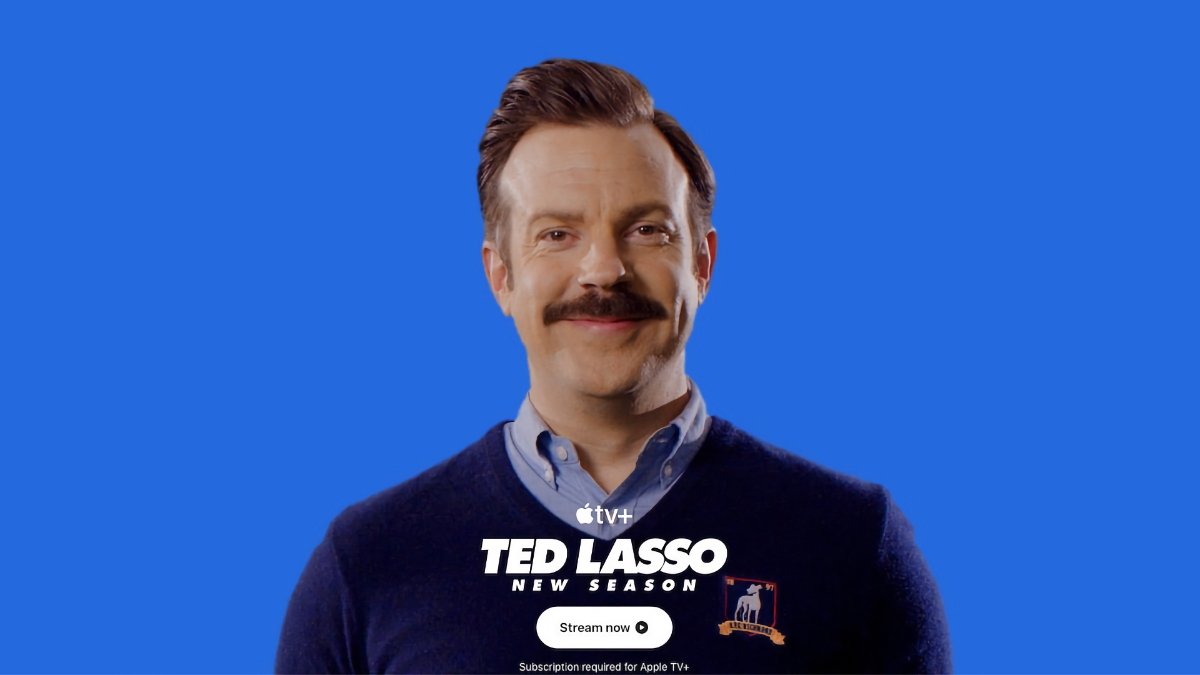 AppleInsider may earn an affiliate commission on purchases made through links on our site.
Billboards have appeared across numerous cities signed by Apple TV+ character Ted Lasso, offering encouragement to US Men's National Soccer Team members.
Qatar is hosting the 2022 FIFA World Cup, which will run from November 20 to December 18. Ahead of the event, Apple TV+ character Ted Lasso encourages players via billboards.
The long, funny messages have been seen in San Diego, Seattle, Pico Rivera, California, Bergen County, and New Jersey. Some of these are the hometowns of players and coaches of the USMNT or near the schools they attended.
The official USMNT account on Twitter shared a few billboards, as did other users on the platform. One such message from a billboard in St. Louis reads:
Josh, Being from the great town of O'Fallon, you must have been an o'natural for you to pursue soccer o'fficially. You loooked destiny in the o'lfactory bulb and said "O'kay, I'm gonna make my soccer dreams my main o'bjective." And boy o'boy, you sure did. You're about to o'ccupy the world's biggest pitch with the USMNT and o'btain some wins. While everyone in O'Fallon and I are just gonna be o'verjoyed to see you have a good o'l time out there and o'bliterate the competition. O'ver the moon with excitement, Ted O'Lasso.
"Ted Lasso" is one of the most popular Apple Originals on the Apple TV+ video streaming service.
The series follows Ted Lasso, an American college football coach hired to coach an English soccer team in an attempt by its owner to spite her ex-husband. Lasso tries to win over the skeptical English soccer fandom with his charm while dealing with his inexperience.