Aqara's new Cube T1 Pro adds support for HomeKit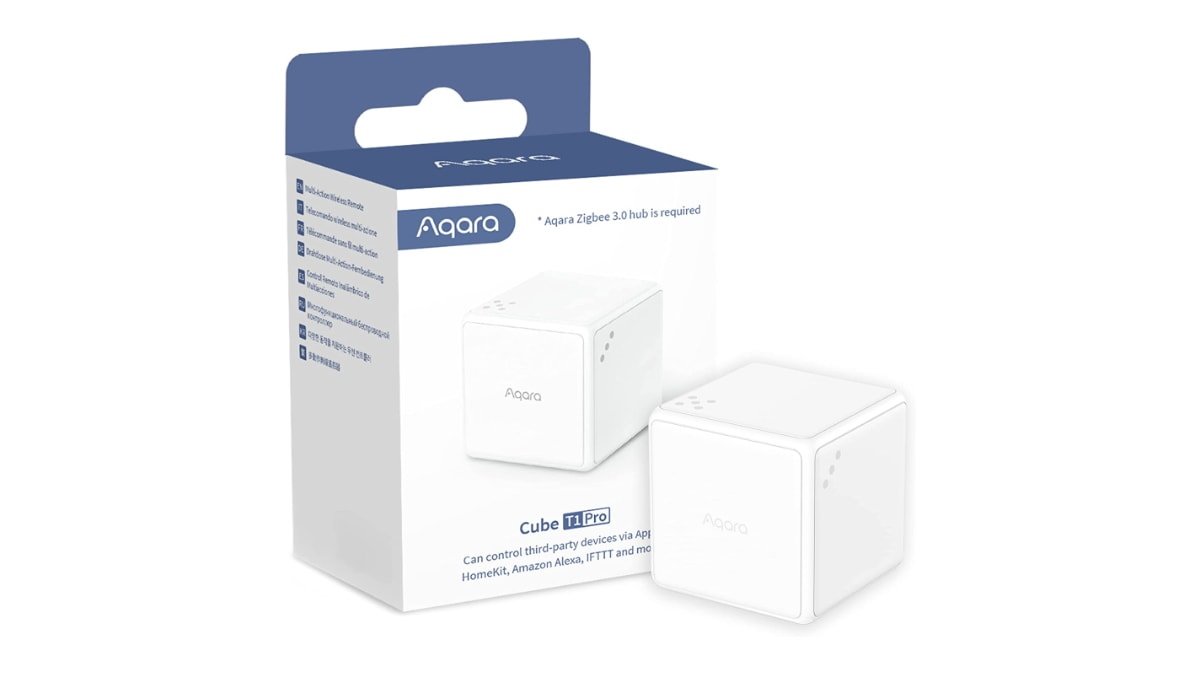 Smart home vendor Aqara has released the Cube T1 Pro, adding support for Homekit and a new Scene Mode.
The Cube T1 Pro is an updated version of its older wireless Cube controller. Beyond HomeKit, it adds the newer Zigbee 3.0 protocol, which provides fast response times, high reliability, wide compatibility, and improved energy efficiency.
The new Scene Mode lets users use actions and different sides of the cube to activate smart home scenes or devices. It recognizes various actions, including pushing, shaking, rotating, flipping, and tapping.
For example, users can activate the Morning Routine by flipping it to Side 1 and trigger the Home Cinema Scene with a flip to side 2. Dots on each side help users distinguish between sides.
With the Cube T1 Pro, it's now possible with the Aqara Home app to control more than one set of smart home accessories, such as curtains or lights. For example, flipping it to Side 3 and rotating the cube to adjust the open percentage of the curtains.
The device supports over-the-air updates for continuous bug fixes and new improvements. The company plans to add support for the Matter protocol with such an update via Aqara Hubs.
Cube T1 Pro - Pricing & Availability
The Cube T1 Pro is available to purchase now for $22.99 on Amazon. To celebrate the launch, Aqara offers a 10% discount with the code NACUBET1 in the US and Canada.
Shoppers in France, Germany, Italy, Spain, and the UK can use the promo code CBT1PROEU. Both codes will be valid through November 24.