Apple CEO Tim Cook visits Apple Derby Street crash victims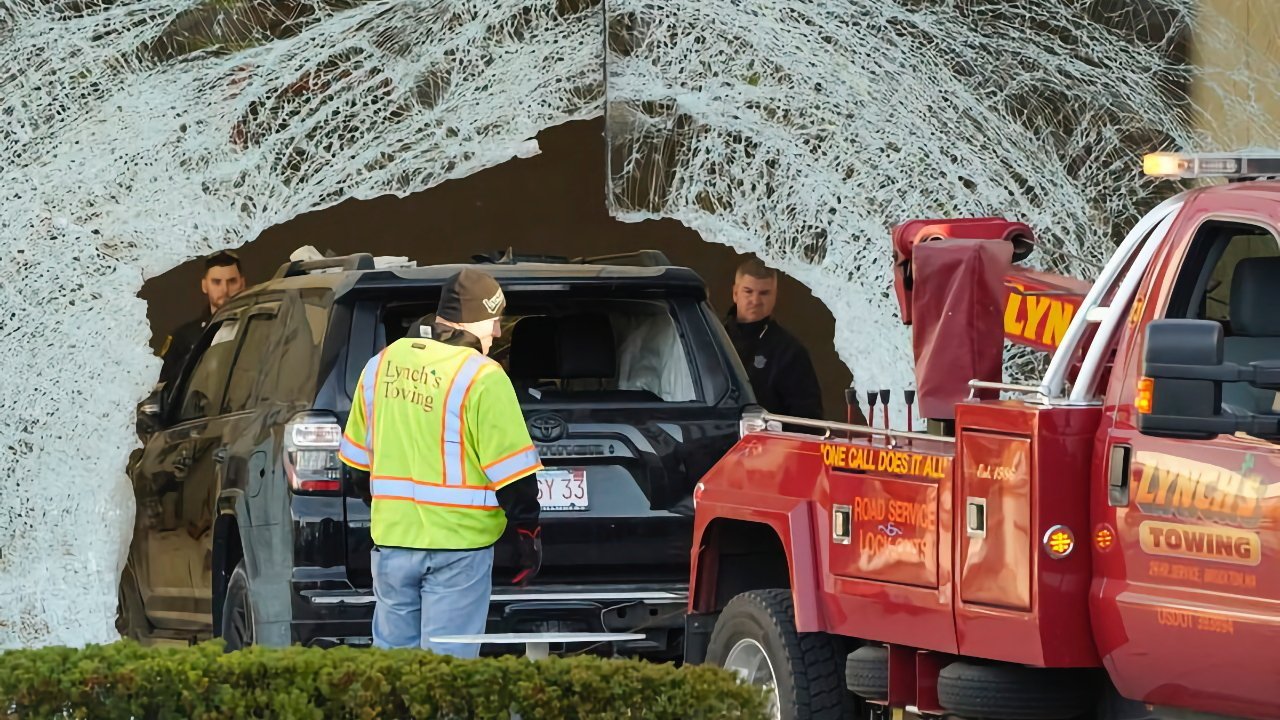 Apple CEO Tim Cook has paid a visit to victims of the November 21 car accident at the Apple Store in Hingham, Massachusetts, seeing survivors in hospital.
Cook and Deirdre O'Brien visited the South Shore Hospital on Friday to meet with some of the patients hurt in the Apple Derby Street crash. The visit saw Cook talk to the families and victims of the tragedy, which involved an SUV plowing through the storefront's glass.
In a statement to Yahoo News, the hospital said it was grateful that Cook, O'Brien, and others from Apple were able to visit some of the injured patients. South Shore Health President and CEO Allen Smith noted "The genuine caring and kindness shown by Tim and his team on this visit did so much to lift the spirits of the patients and our colleagues."
Smith also praised the hospital staff members who helped the patients, including the EMS, emergency room, trauma and critical care teams, and doctors and nurses who provided care and support.
The hospital wasn't the only place Cook was spotted in the area, as he also appeared at the Alba Restaurant in Quincy. Owner Leo Keka remarked that Cook's visit was "something different, this was something special. Tim walked in the door a very happy, classy person."
Cook reportedly spent time at the restaurant and extended the same kindness to employees and customers. "He was really good to our staff, took a picture with a lot of the regulars as well when he walked out and it was a pleasure," said Keka.
The accident on November 21 involved 53-year-old Bradley Rein driving his Toyota 4Runner through the front glass at speed, stopping only when he hit the Store's rear wall. The driver claimed his foot got stuck on the gas and he couldn't brake in time.
One person was killed in the accident, with multiple others injured and some ended up pinned against the wall.
At the time, Apple issued a statement stating it was "devastated by the shocking events at Apple Derby Street today and the tragic loss of a professional who was onsite supporting recent construction at the store."
Rein has since been arrested and held on a $100,000 bail over the crash, and is due to return to court on December 22.
Barriers have been placed outside the store. It is unknown when it will reopen.