iFixit calls the 10.9-inch iPad an iPad Air, but worse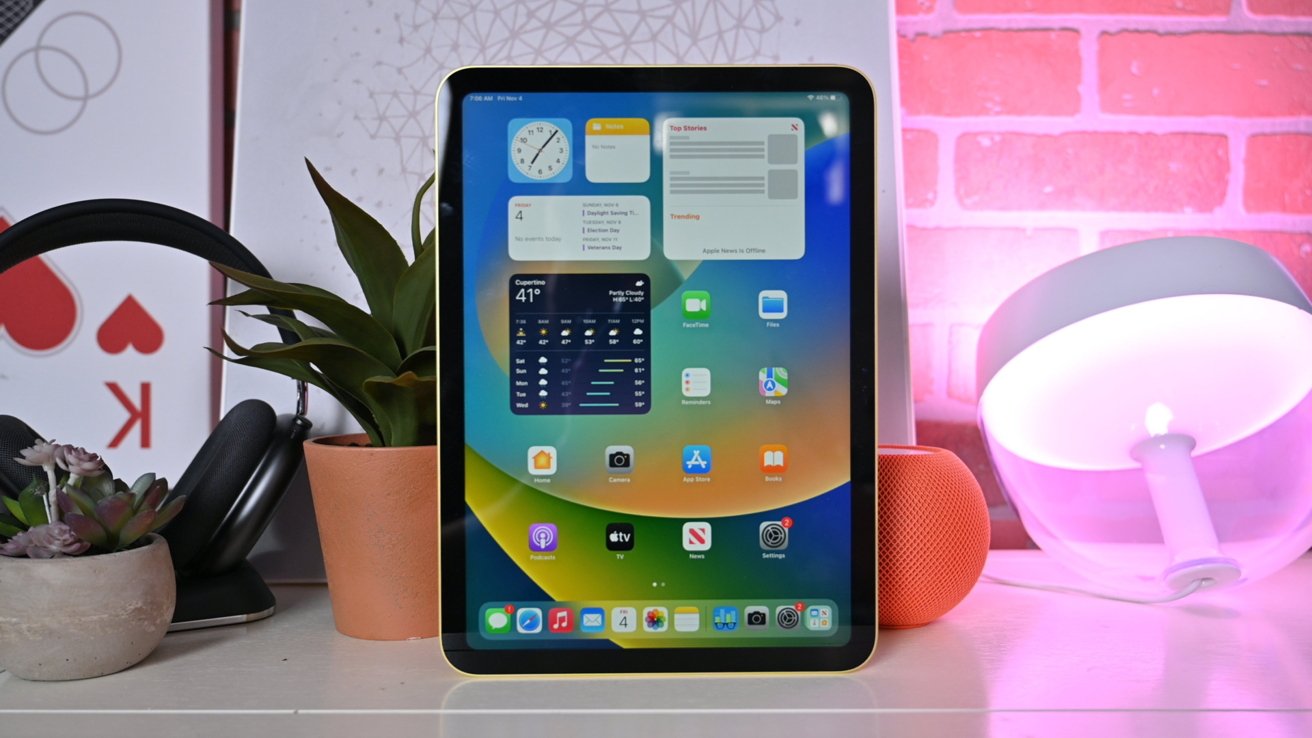 The iFixit teardown of the 10.9-inch iPad shows that the tablet is mostly a recycled iPad Air 4 with odd shortcomings.
Apple announced the 10.9-inch iPad via a press release in October, and the product has drawn a lot of criticism since. It has improvements like a USB-C port and landscape selfie camera, but lacks Apple Pencil 2 support and Magic Keyboard compatibility.
iFixit did a routine teardown of the 10.9-inch iPad to see what differed about the product and exactly why the second-generation Apple Pencil wouldn't work. Rather than find a redesigned 9th-generation 10.2-inch iPad, they found what was essentially an iPad Air 4.
The speakers, Touch ID, and battery are the same between the 10.9-inch iPad and the iPad Air 4. The landscape selfie camera is obviously in the way of where the Apple Pencil magnetic attachment would be located, and space appears limited.
iFixit calls the 10.9-inch iPad baffling, interesting, and disappointing all in one. They recommend customers just buy an older iPad Air 4 and avoid the oddities.