New Apple Card applicants get 5% cashback on iPhone, Mac, more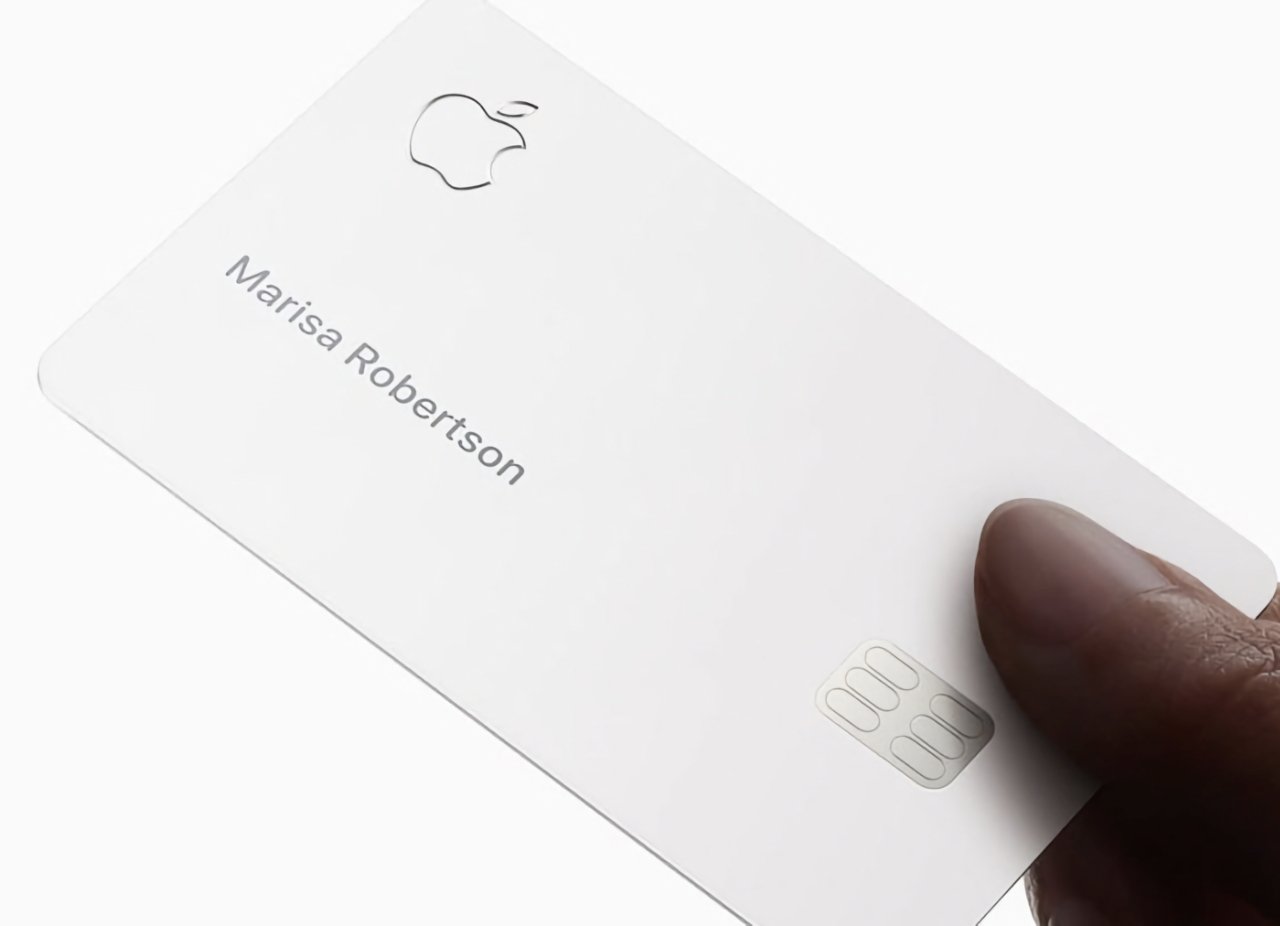 From now until Christmas Day, users who open up a new Apple Card account will get a 5% Daily Cash payment on purchases from Apple, instead of the normal 3%.
Apple has launched a holiday Apple Card incentive, offering an increased return on Daily Cash, within specific limits. The increased Daily Cash so far only applies to "qualifying purchases" from Apple, either online or in-store.
The increase from 3% to 5% is specifically for new customers. Apple defines that as people opening an Apple Card account and also then using it, between December 1, 2022, and December 25, 2022.
This offer also applies to new Apple Card users who are added to an Apple Card Family account during this period. They can earn 5% back on their own purchases, though there's no increase for the rest of the family.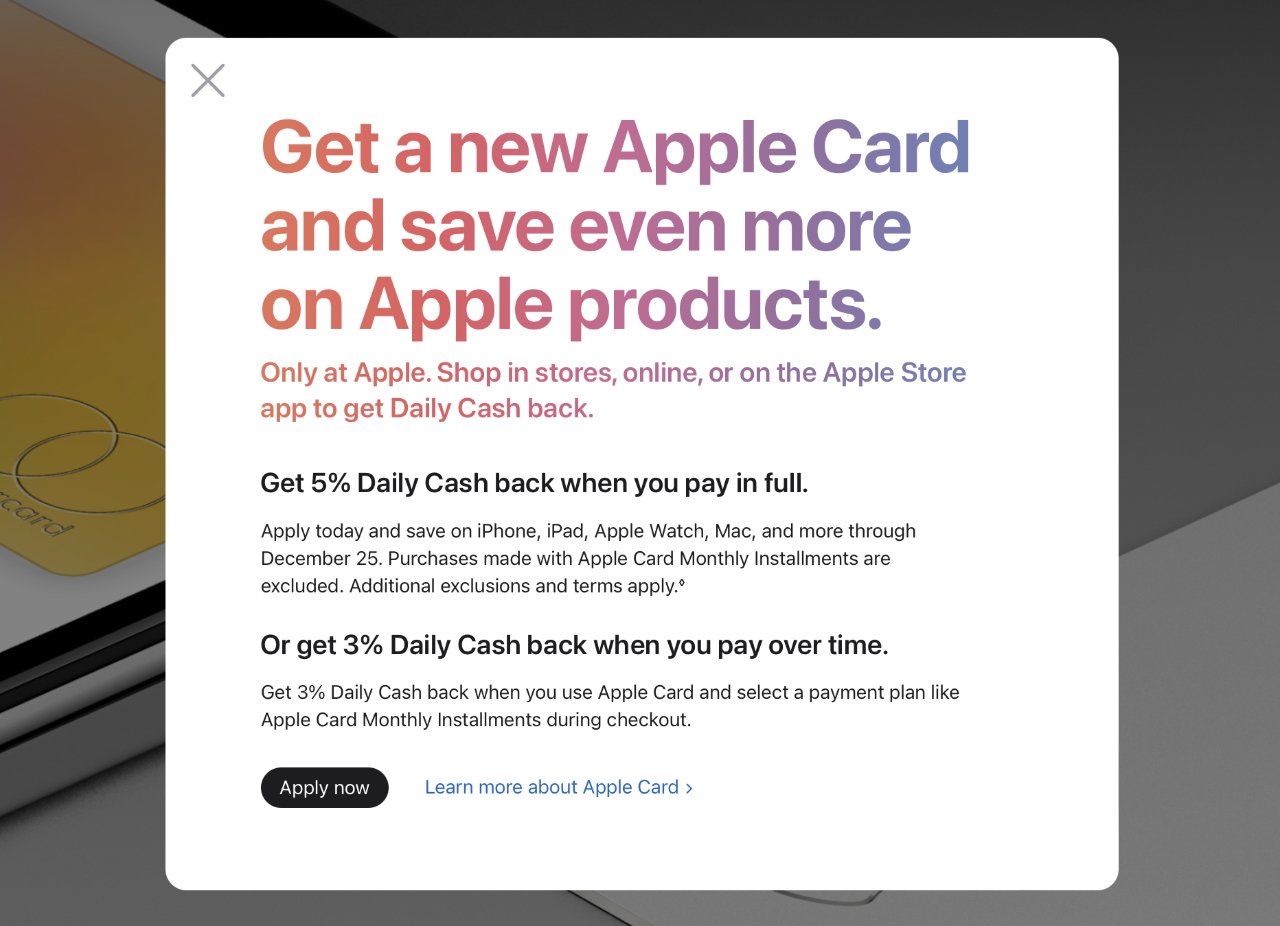 Apple also specifies that the 5% applies only when buying qualifying items and paying in full, rather than through installments. Apple is promoting how the new offer lets installment payers get 3% Daily Cash, but that's the same as existing customers get.
In October 2022, Apple announced that Apple Card users can elect to have their Daily Cash payments automatically transfer into a high-yield savings account.