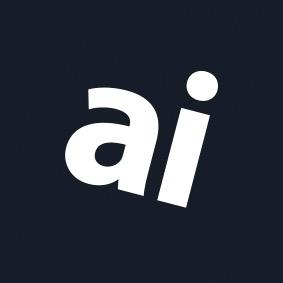 Why you can trust AppleInsider
BenQ 34-inch ultrawide 2K monitor review: Perfect for Universal Control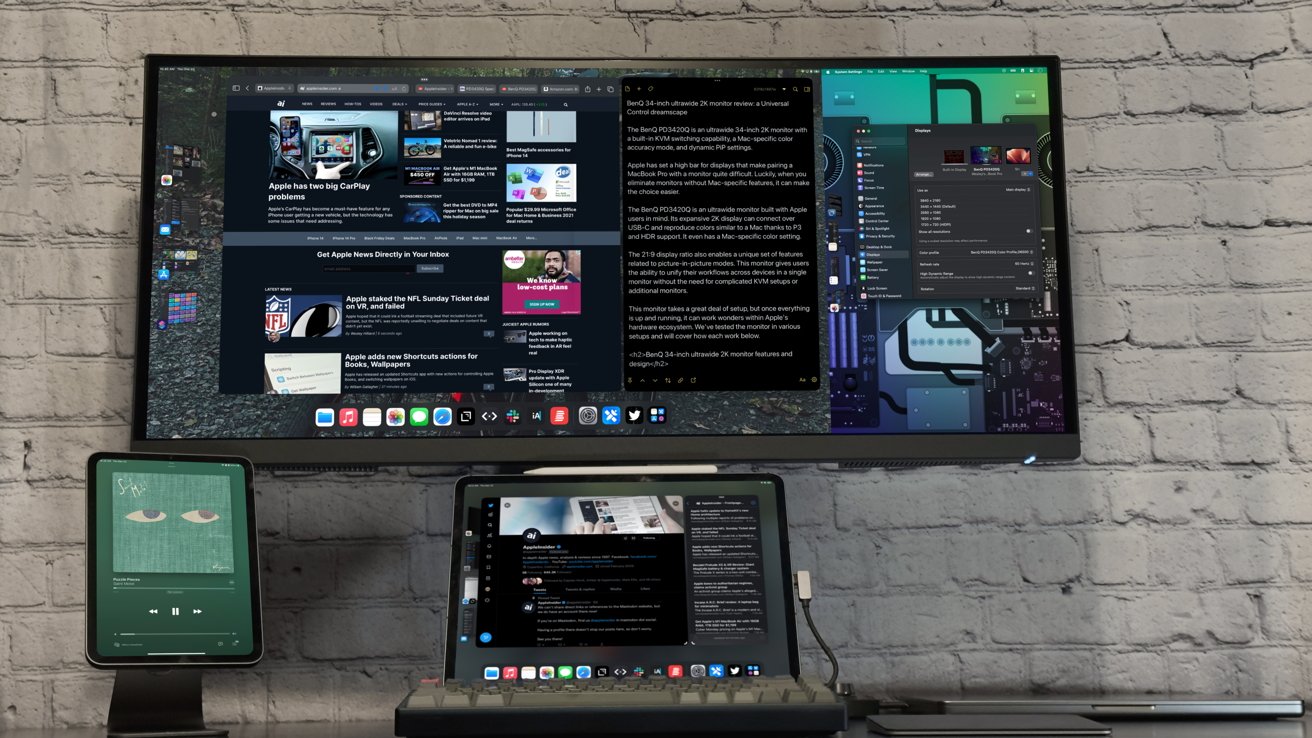 BenQ PD3420Q 34-inch ultrawide 2K monitor
4.0 / 5
---
The BenQ PD3420Q is an ultrawide 34-inch 2K monitor with a built-in KVM switching capability, a Mac-specific color accuracy mode, and dynamic PiP settings.
Apple has set a high bar for displays, making pairing a MacBook Pro with a monitor quite difficult. Luckily, when you eliminate monitors without Mac-specific features, it can make the choice easier.
The BenQ PD3420Q is an ultrawide monitor built with Apple users in mind. Its expansive 2K display can connect over USB-C and reproduce colors similar to a Mac, thanks to P3 and HDR support. It even has a Mac-specific color setting.
The 21:9 display ratio also enables a unique set of features related to picture-in-picture modes. This monitor allows users to unify their workflows across devices in a single product without needing complicated KVM setups or additional monitors.
This monitor takes a great deal of setup, but once everything is up and running, it can work wonders within Apple's hardware ecosystem. We've tested the monitor in various setups and will cover how each work below.
BenQ 34-inch ultrawide 2K monitor features and design
The BenQ PD3420Q is a 34-inch monitor at 3440 pixels by 1440 pixels with 350 nits of brightness. It supports the P3 color gamut and is rated at HDR10, VESA DisplayHDR 400.
Due to its wider-than-normal aspect ratio, it supports picture-by-picture modes with one input using a 16:9 format and another in 5:9. It isn't possible to select a 16:9 setting from the monitor unless it is in PBP mode, so some inputs will stretch to fit the 21:9 aspect ratio.
HDR can be enabled, but it could be of a higher quality. Images tend to appear darker when HDR is on, and the mode only works in single input mode. We used the monitor with HDR turned off.
The HotKey Puck G2 gets its own USB-B port, plus there are two HDMI 2.0 ports, one DisplayPort 1.4 port, a 65W USB-C DisplayPort alt port, and a USB-B upstream with two USB-A ports. The monitor also has a USB-A port, USB-C port, and headphone jack on the side for easy accessory connection.
The rear has a power button, a joystick button for menu movement and selection, and two buttons for input control and color mode switching.
The included HotKey Puck G2 makes controlling the monitor's menus a breeze. After everything was up and running, we configured the knob to control volume.
Using the BenQ 34-inch ultrawide 2K monitor
The ultrawide aspect ratio in the BenQ PD3420Q monitor allows users to set up two inputs side-by-side. One takes up the usual 16:9 space, and another uses a 5:9 space. There is also a picture-in-picture mode.
The key to mastering the BenQ PD3420Q is understanding which of your devices can adapt to aspect ratios. If you plan on using the picture-by-picture mode, then a Mac or PC would best fit in the 5:9 side — since they would have the most control over their output.
A two-device setup
We tried picture-by-picture with a 14-inch MacBook Pro set in the 5:9 space and an iPad Pro set in the 16:9 space. The MacBook was connected via USB-C for its DisplayPort alt input, and the iPad was connected to HDMI via a dock.
This setup took perfect advantage of Apple's Universal Control feature. After placing the iPad monitor by the MacBook monitor in settings, the cursor would move between the two displays as if they were the same computer.
This setup alone sold us on the BenQ monitor, though it has its pain points. Getting the MacBook to behave in a 5:9 aspect ratio took a few minutes of toggling display settings and switching inputs, but ultimately it worked fine.
The MacBook Pro had only one viable resolution option — 880 x 1440. It causes some icons to appear small, and text truncates in some titles, but everything worked as expected.
We believe this setup is ideal for someone who wants to work from an iPad but needs access to some things on macOS.
Of course, this setup could work for having a Mac and PC connected in this way, and the HotKey Puck G2 acts as a KVM switch for accessories connected through the display.
We also tested the monitor with an Apple TV 4K and a MacBook to try the PiP mode. The BenQ monitor provides plenty of options for users to create their perfect setup.
Monitor settings
The BenQ PD3420Q has 11 color presets and a user-customizable one. These can be switched easily using the HotKey Puck G2 or buttons on the rear of the monitor.
Presets include DCI-P3, Display P3, HDR, sRGB, REC. 709, CAD/CAM, Animation, Low Blue-Light, Darkroom, M-book, and DICOM. The M-book setting is meant to calibrate the display closely to Apple's, and it was our go-to option.
You can't enable HDR with picture-by-picture mode in use. HDR only works in full-screen mode, and even then isn't preferable. Colors can appear washed out depending on the content being viewed.
The monitor has built-in speakers, but like most monitors, we don't recommend using them. You'll want a dedicated set of speakers or headphones.
DisplayPilot software
One saving grace of the BenQ monitor is its ability to use DisplayPilot. Rather than deal with awkward display menus, users can adjust settings from this application when a Mac or PC is connected to the monitor.
It offers all of the basic controls for setting up picture-by-picture or selecting color modes. Users can also configure different color modes to automatically be in use when select applications are in the foreground.
There are even options for arranging windows in different patterns using desktop partitions. Once a partition is set, apps dragged to that partition will automatically resize to fit that space.
A multifunctional Mac monitor
If you're in the market for a quality monitor that doesn't break the bank, then the BenQ PD3420Q is an excellent option. It is especially useful for those that want to use multiple products attached to the same monitor.
The possibilities for combinations are endless — run an iPad and Mac, PS5 and PC, or throw in an Apple TV too. The different display and layout options give users plenty of control.
Setup can take some trial and error, and the speakers don't sound great, but these are the only complaints we can make about a monitor at this price.
If you're looking for a monitor that would only be used with a single product, the BenQ PD3420Q still works, but be aware of some limitations. For example, an Apple TV 4K will stretch to fit the 21:9 aspect ratio if used in full-screen mode, and there is no way to fix this without activating picture-by-picture.
We highly recommend this product for anyone looking to enhance their Universal Control fun and use an iPad and a Mac in tandem. However, be aware that the iPad will not display correctly in the 5:9 portion of the display, and only M-series iPads have external display support.
BenQ PD3420Q Pros
A monitor with a wide variety of settings that is a fraction of the cost of Apple's Studio Display
Dedicated Mac setting for great color accuracy
HotKey Puck G2 makes navigating the monitor settings easy
Picture-by-picture is great, especially for Universal Control
Minimal bezels, adjustable height, and decent cable management
BenQ PD3420Q Cons
Setup can take time to figure out
HDR may as well not be there
Speakers are weak but better than nothing
2K resolution not quite up to Apple's Retina standards
Rating: 4 out of 5
While it has now come to a close, we've really enjoyed our time with the BenQ PD3420Q. It is an excellent monitor that can fulfill many use cases.
If you're looking for Retina-rated resolution, you'll have to double this monitor's price. The picture-by-picture setting that retains a 16:9 aspect ratio for one of the windows is our favorite feature.
Where to buy the BenQ PD3420Q