Best tech for bicyclists in your life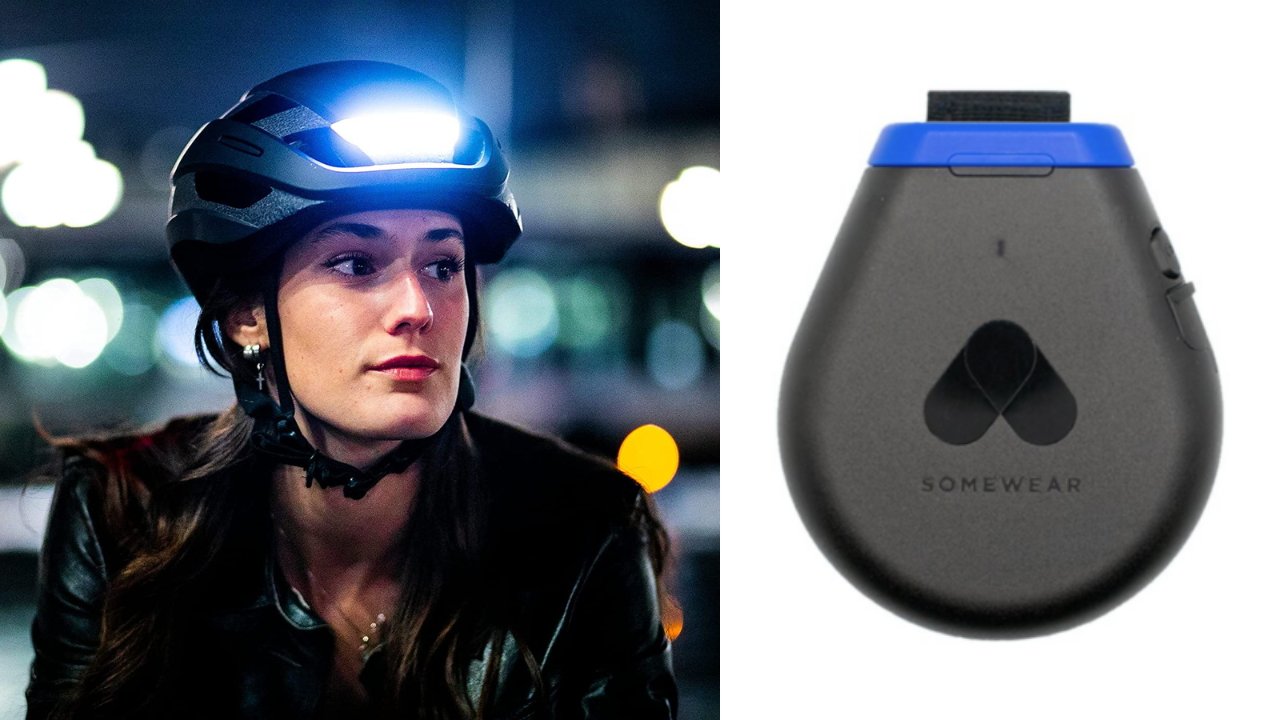 Bicycles don't have to be just a way to get from here to there without tech. Here are the best app-enabled accessories for bicyclists wanting to leverage tech to upgrade their ride.
Gone are the days of bicycling accessories being just a basic helmet or lock. Here are our top picks for smart bike accessories for bicyclists wanting to modernize their ride with app-enabled protection and automated navigation.
ZiiLock X Smart Folding Bike Lock
This is not your average bike lock, as it comes with motion alerts, smartphone unlocking, and position tagging.
This app-enabled lock is embedded with a motion sensor. It can send an alert to your phone if someone is tampering with your bike within a distance of about 150 feet.
In addition to unlocking with a physical key, you have the option to unlock with the ZiiLock app via Bluetooth or even with a fingerprint.
Their 508 DPI hi-res fingerprint touch panel allows for up to 20 fingerprints, allowing for family or friends to unlock the bike if needed.
It's 38.6 inches in length and can lock three regular bikes or two fat-tire bikes at the same time.
Quad Lock Bike Mount Kit
For bicyclists who need a simple and secure way to mount their phone, the Quad Lock Bike Mount Kit is a great option.
This kit includes a phone case with an attachment on the back.
The back of the phone case can then be locked onto the accompanying mount that attaches to your bike's handlebars. The kit also comes with O-rings or zip ties to secure the mount to your bike.
The phone mount has a dual-stage locking mechanism, so your phone doesn't pop off even when riding on rough terrains.
For rainy or snowy days, it has a weather-resistant phone poncho that you can slip over your phone. The Quad Lock phone case is compatible with wireless charging between your bike rides.
Quad Lock Bike Mount Kit is available for $69.95 exclusively at Apple.
Lumos Ultra
This smart helmet not only protects your head, but you can also activate turn signals and brake lights on the helmet as you ride through city streets.
The turn signals can be turned on using the included remote, and starting in January 2023, it can also be integrated with an Apple Watch.
It comes with 3 LED modules that give you a 360 coverage so you can be seen by motorists from all angles.
The lights are rechargeable and weatherproof, and a fully charged battery will last up to 10 hours depending on settings.
Fly6 Gen 3
For many cyclists, safety and visibility is top of mind.
The Fly6 Gen 3 is a rear-facing bike camera that acts like a black box, and is also a light that mounts to the back of your seat to keep you visible.
The camera records video and audio on both sides and comes with Smart video looping, so you won't run out of space on your SD card. Conveniently, it comes with a 64GB microSD card.
The camera is able to continuous record up to 5 hours in camera only mode and up to 4 hours with lights on.
The Fly6 Gen 3 can be paired with the Cycliq app to control your bike camera and edit or share your footage on the go.
If the light battery runs low, HomeSafe mode kicks in to keep the lights on. It can handle inclement conditions as it is water and dust resistant.
Somewear Global Hotspot
For backcountry adventure cyclists, this global satellite messenger is a must, as it allows for real-time location sharing, on-demand weather reporting, and SOS beaconing.
When linked to a smartphone via hotspot, this device allows cyclists on backcountry trips to have two-way messaging, even in remote areas without cell service.
The app user interface is simple to use and claims to allow for 1,000 messages sent/received per charge.
This two-way satellite messenger uses the Iridium network and requires a subscription from $8.33 per month to $50 per month.
Its onboard GPS and interval tracking lets your family or friend to keep track of your location, even when you're biking off grid. The hotspot will last for 10 days with 10-minute interval tracking.
It only weighs 4 ounces and can even float on water, and it's built to withstand all seasons.
This device retails for $350 and is currently unavailable, but join their waitlist to purchase this when it's available again in 2023.