Get AirPods Pro 2 for $199 with deals from Verizon & Amazon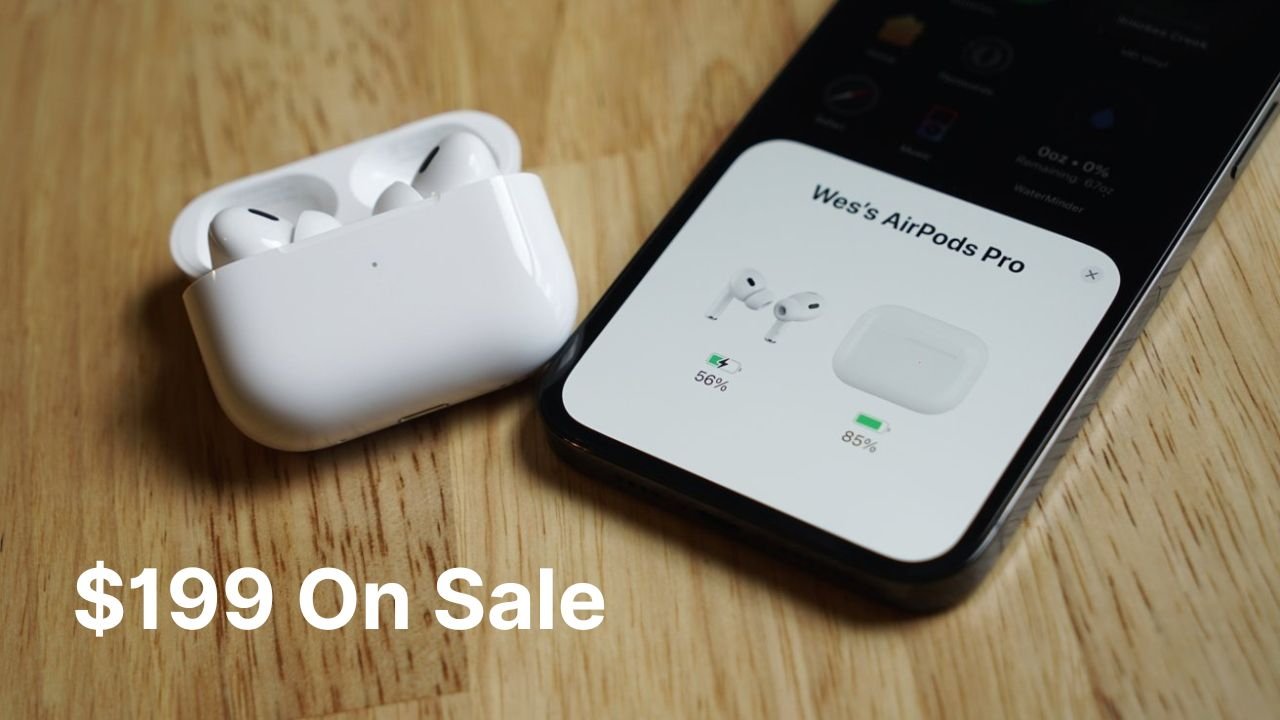 Verizon and Amazon have the 2nd generation AirPods Pro on sale for $199.99, which is the lowest price we've seen. Both discounts are well below Apple's retail price of $249.
Buying from Verizon lands you the possibility of free pickup in-store where stock is available. Otherwise, you can get free two-day shipping, but they will arrive after the holiday.
Amazon also dropped their price on the 2nd Generation AirPods Pro to $199.99 to match Verizon. While you won't get them before Christmas, you still get free shipping with Amazon Prime.
2nd generation sound capabilities
Apple puts the immersive experience of the AirPods Max into your pocket with the 2nd generation AirPods Pro. With twice the noise-cancellation ability, 6-hour earbud battery life, and 30 total hours of charge, Apple made massive improvements over the first generation.
The latest AirPods Pro supports a better Spacial Audio experience by including a new dynamic head tracking for robust 3D sound. It helps that Apple includes four ear tips so you can find the best fit.
The AirPods and MagSafe case is water and sweat-resistant sporting an IPX4 rating. Plus, the buds and case support the precision Find My settings, allowing you to find them if they get lost.
Apple also improved audio sharing, touch controls, and sound to boost the quality available from these completely wireless buds.
Shop more great Apple deals
Discover more great deals this holiday season on the AppleInsider deals page and uncover these gems.