Deals: 25% off refurbished Sonos One SL Speaker & Beam Soundbar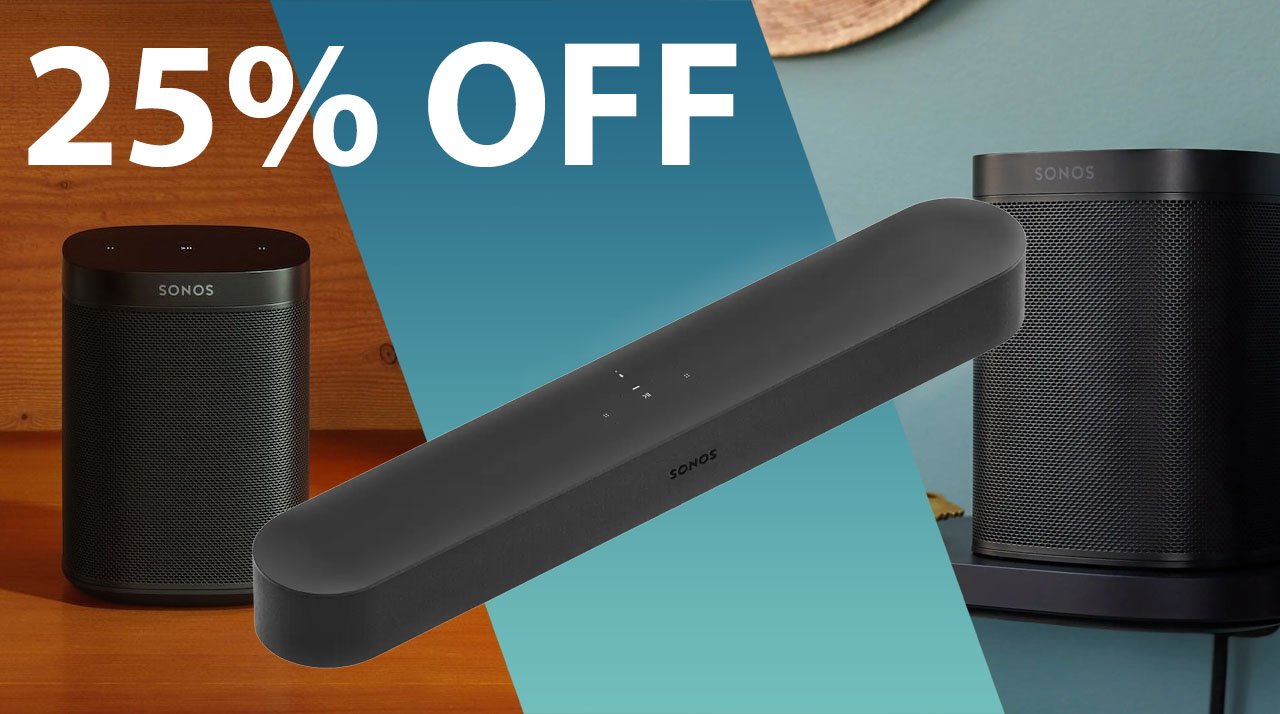 Start building your home theater sound system with affordable soundbar and speaker deals from Sonos. Take 25% off a refurbished Sonos One SL speaker or Beam soundbar.
Every refurbished Sonos product goes through rigorous testing and comes with the same warranty as a brand-new product. Plus, buyers get all the manuals, accessories, and packaging it came with initially, but at a deep discount.
Sonos Beam Soundbar
Make the Sonos Beam (Gen 1) Soundbar the centerpiece of your new surround sound system. Now just $239 with the 25% refurbished discount, you can save $80 off the list price. It supports HDMI arc and TV remote sync, thanks to an IR receiver.
The Beam in the Shadow color sports four mid-woofers that support strong mid-range sound, allowing maximum low-end output. The passive radiators further enhance low-end frequencies for that theater-like experience.
Sonos supports Airplay 2, and with Trueplay software, the One Beam Shadow matches your living room's acoustics to find the perfect sound output. And you don't have to wake your neighbors because Night Sound reduces the volume of loud sounds while boosting quieter ones.
Sonos One SL Shadow speaker
The perfect supporting cast to the Shadow soundbar is the Sonos One SL speaker. These powerful speakers are now $119 each in the same Shadow color, saving you $40 per speaker.
Each One SL speaker connects with the other speakers in your system to boost the quality of your surround sound. You can connect them with a wired ethernet connection or via Wi-Fi, and they plug into standard wall outlets for power.
The One SL speaker has a mid-woofer for mid-range and tweeters for high-end sounds. They have two Class-D amplifiers to boost the overall sound quality, and with adjustable EQ and Trueplay software, you can find the perfect pitch.
More great deals from AppleInsider