Apple's next iPad mini expected before mid-2024, won't fold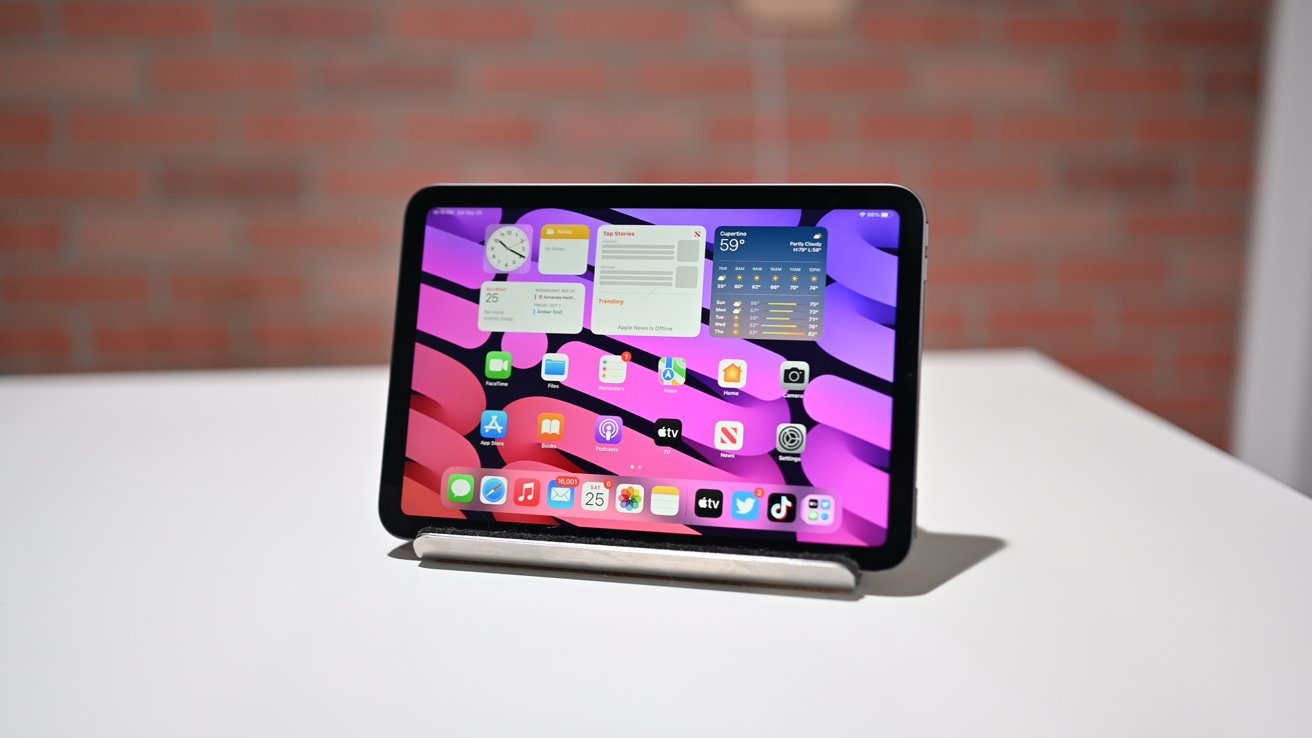 Analyst Ming-Chi Kuo is throwing cold water on the rumors that a folding iPad will replace the iPad mini and believes that Apple has a new one in the works.
In a series of Tweets on Tuesday morning, Kuo briefly discussed what he sees as the future of the foldable iPad. He cites cost being a barrier to the release of the product.
Specifically, the price difference between the iPad mini and a foldable device is the issue.
In the same Tweet series, he notes that Apple is working on a new iPad mini with a better processor being the main selling point. Shipments may begin as early as the 2023 holiday season but may slip into early 2024.
The existing iPad mini launched on September 24, 2021. It has the A15 Bionic, 4GB of RAM, and 64GB or 256GB of storage. It retails for $499.
(2/3)
I think it's unlikely Apple will replace the iPad mini with a foldable iPad in 2025, which may be contrary to what some media previously predicted. It's because a foldable iPad will have a markedly higher price than an iPad mini, so such a replacement is not reasonable.

— (Ming-Chi Kuo) (@mingchikuo) December 27, 2022
Kuo, in part, is responding to analyst reports about a foldable iPad.
"Right now it doesn't make sense for Apple to make a foldable iPhone," said CCS Insight chief of research Ben Wood in October. "We think they will shun that trend and probably dip a toe in the water with a foldable iPad."
Wood also believed Apple would ship a folding iPad before a foldable iPhone. He said a folding iPhone "will be a super high risk for Apple." Part of this could be Apple pricing it to be "incredibly expensive" to avoid cannibalizing existing iPhone sales.
Despite the risks, Wood says Apple has "no option but to react because the trend toward foldables is gathering momentum." Going for a foldable iPad would be an educational release for Apple since it would be able to learn how best to implement and scale the technology.
Current timelines point to a foldable iPhone releasing in 2023, with 2024 being the most likely.