'Find My' pinpoints location of crash victim stranded overnight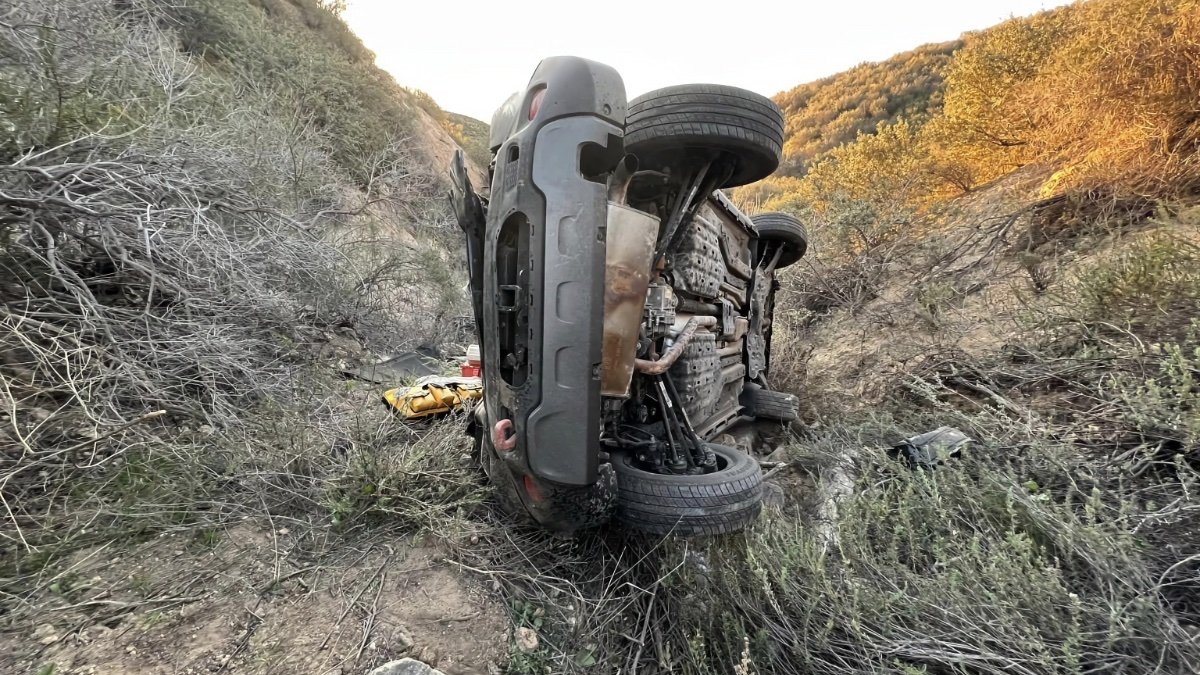 On Monday, Apple's Find My feature helped rescuers find a woman after she was in a car crash in California and plummeted 200 feet down a hill.
The San Bernardino County Fire Department made a Facebook post on Monday, sharing the news of the rescue.
Firefighters were dispatched to a reported traffic collision on Highway 18. The 911 caller said they found a vehicle over the side of the highway. Rescue crews found it about 200 feet below the roadway.
Paramedics found a woman with severe injuries and used advanced life support while other firefighters set up a rope system to lift the victim and rescuers. Once raised, an ambulance brought the woman to a local trauma center.
The Fire Department said she had likely been in her crashed vehicle overnight after leaving a family gathering. Family members got concerned after trying to contact the woman and used Apple's Find My feature to track her location.
Apple's technology also helped people in a separate incident earlier in December. Two people got stranded 300 feet into a canyon in Southern California and used the new Emergency SOS via Satellite on an iPhone 14 to contact emergency responders.
Fortunately, they had only suffered mild to moderate injuries and could pull themselves from the vehicle. First responders were able to deploy a helicopter to airlift the pair out of the canyon and to a local hospital.
The feature that helped save them, Emergency SOS via Satellite, was announced by Apple at WWDC 2022 and released it in November. It's a combination of an iOS app, hardware within the iPhone 14 range, and the network of Globalstar satellites.
It helps people when they're out of reach of cellular and Wi-Fi networks, and included in iPhone 14 models and the latest Apple Watch lineup. Users are asked a series of questions to describe the emergency and packages location data and the medical ID to send to emergency responders.
AppleInsider will be covering the 2023 Consumer Electronics Show in person on January 2 through January 8 where we're expecting Wi-Fi 6e devices, HomeKit, Apple accessories, 8K monitors and more. Keep up with our coverage by downloading the AppleInsider app, and follow us on YouTube, Twitter @appleinsider and Facebook for live, late-breaking coverage. You can also check out our official Instagram account for exclusive photos throughout the event.