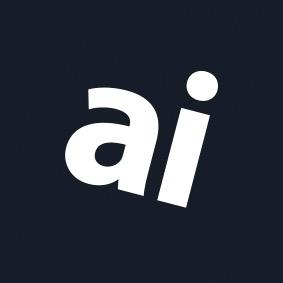 Why you can trust AppleInsider
ySky Auto Phone Lockbox Review: Decent procrastination counter-measure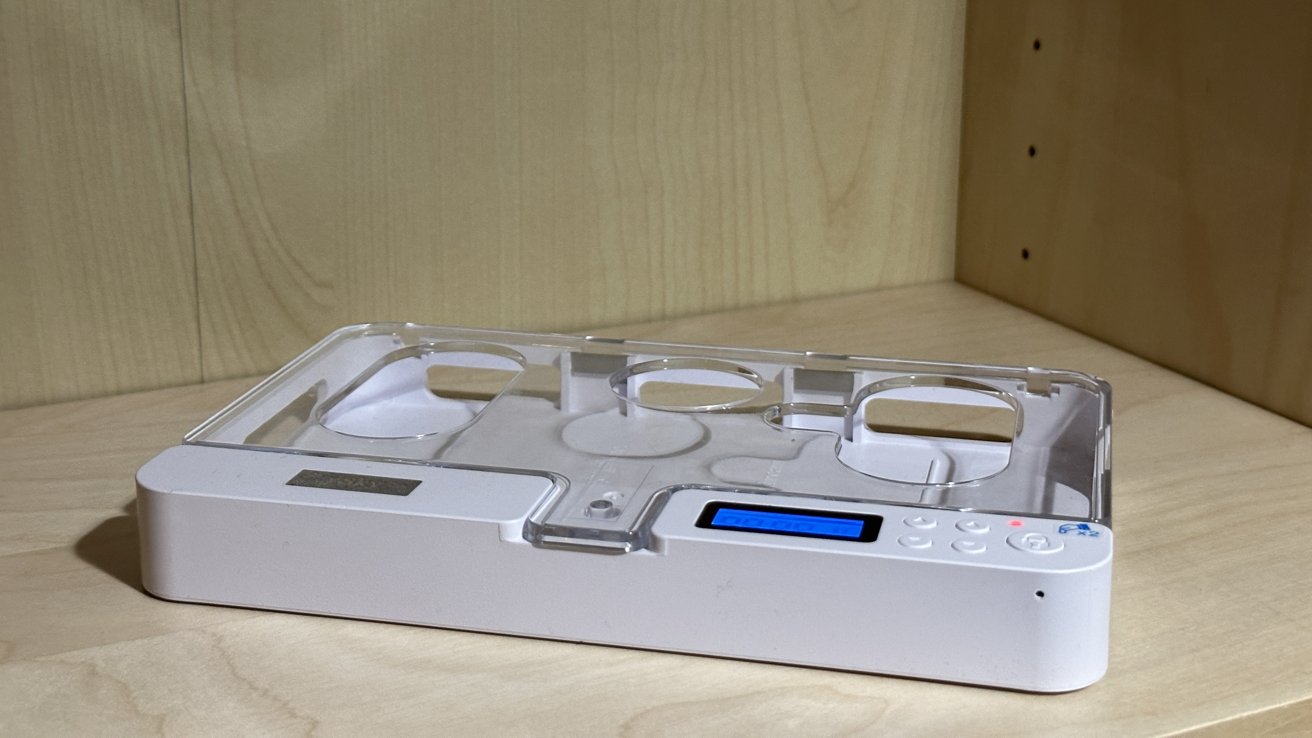 ySky Auto Phone Lockbox
3.0 / 5
---
The ySky Auto Phone Lockbox is a timer-based lockbox for your iPhone that delivers on its simple promise.
In a world controlled by the byte and the pixel and dopamine-driven feedback loops from social media, many find themselves trying to limit their phone time. For those who may deeply struggle with distraction and procrastination, a phone lockbox is not out of the question.
At 7.2 inches by 3.4 inches by 0.59 inches, the lockbox is big enough to hold most modern phones. It features a transparent lid for viewing of the screen in case of important notifications. The box has several cutouts in the lid and the sides to allow for the phone to be minimally used in important situations, as well as access for a Lightning charger.
The lockbox itself needs to be charged for four hours through either Lightning or USB-C when first purchased. ySky claims that each charge lasts 90 days, and after 180 days of use, it's apparent that charging is not frequently needed.
When using the lockbox, you set the timer to your desired value with the four arrow keys to control hours and minutes, with the timer going up to ninety-nine hours and fifty nine minutes. After you set your time, double-tap the adjacent lock button.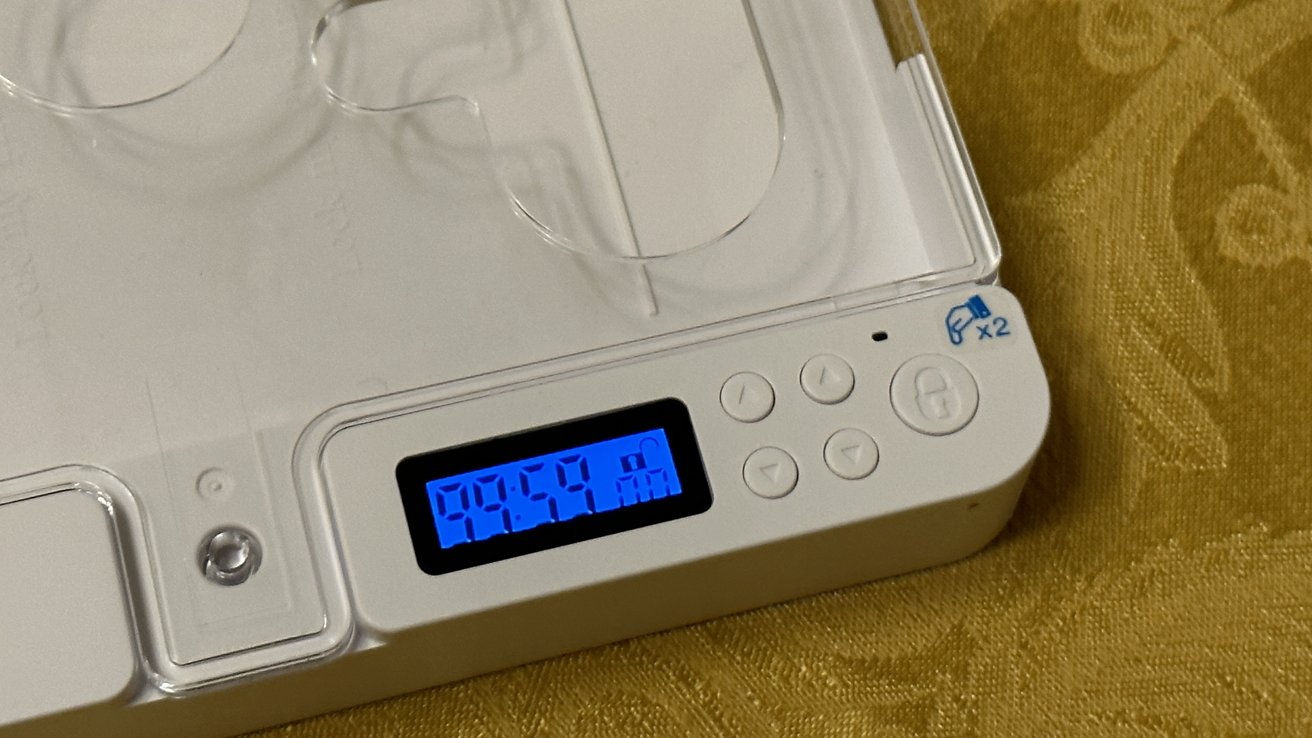 The timer will issue a countdown before locking. A soft whirring noise will indicate the lid is secure.
In the case of a serious situation, ySky has implemented five "emergency opens", which are triggered by pressing the hour increase button ten times during a countdown. If you use all five emergency openings, then you will have to either break the case, take out the battery, or simply take the box with you in case of emergency.
After much use, we are satisfied with the lockbox's simplicity and reliability. For students, the timer functionality can compliment usage of the Pomodoro study method or similar methods. For parental screen control, the lockbox is durable enough to be kept safe if thrown on the floor.
We did find the mistranslated phrase "Lock my phone, Lock my dream" on the surface of the lockbox to be amusing, but this was barely noticed as the phone usually covers where the text is. This is what happens sometimes when you buy things on Amazon.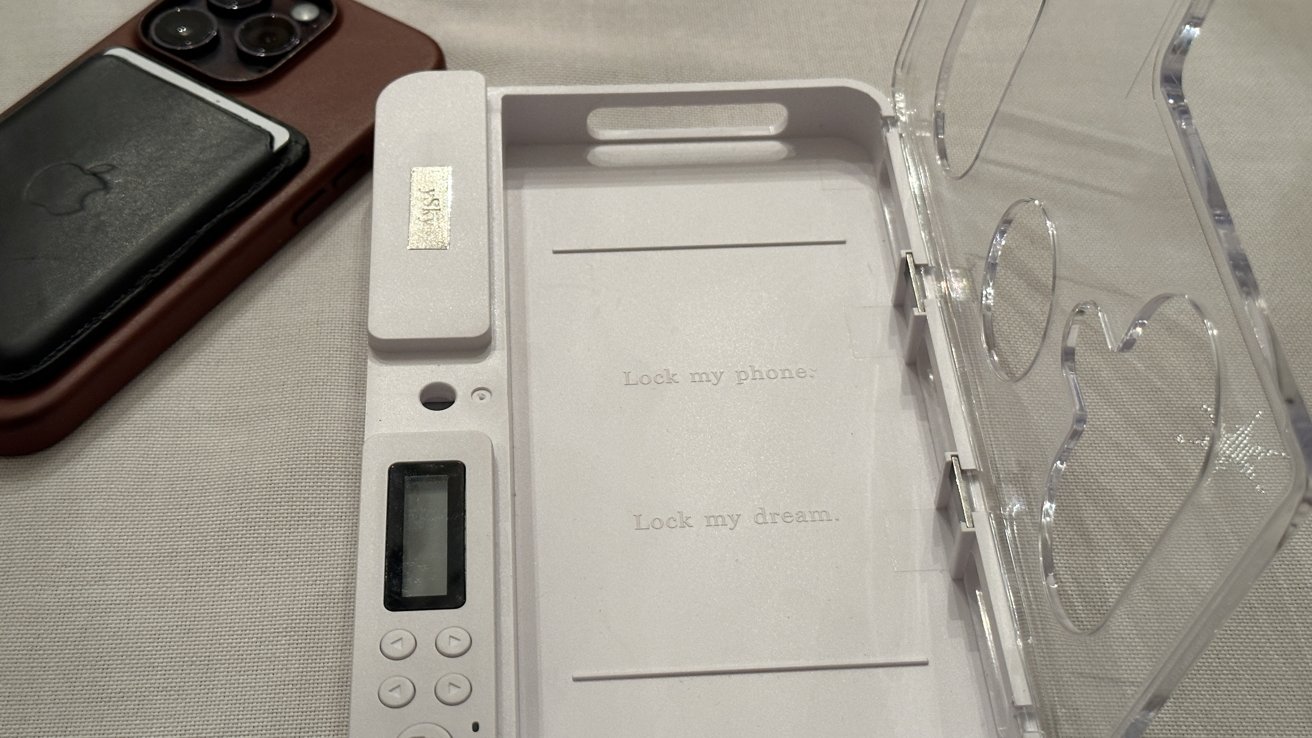 If your personal needs require an automatic phone lockbox, the ySky is as good as any. It's simple design and appealing lack of extra features make it useful for as long as the battery lasts. However, at $35.99, consumers may prefer to look toward other cheaper clones on Amazon.
ySky Phone Lockbox - Pros
Accessibility in emergency
Durable
ySky Phone Lockbox - Cons
Expensive, for what it does
Only 5 emergency opens
Rating: 3 out of 5
The ySky Phone Lockbox is available for purchase on Amazon for 35.99, but it is on sale at the time of publication for $26 with an on-page coupon.