Moto Watch 100 offers iPhone music control in 2023 update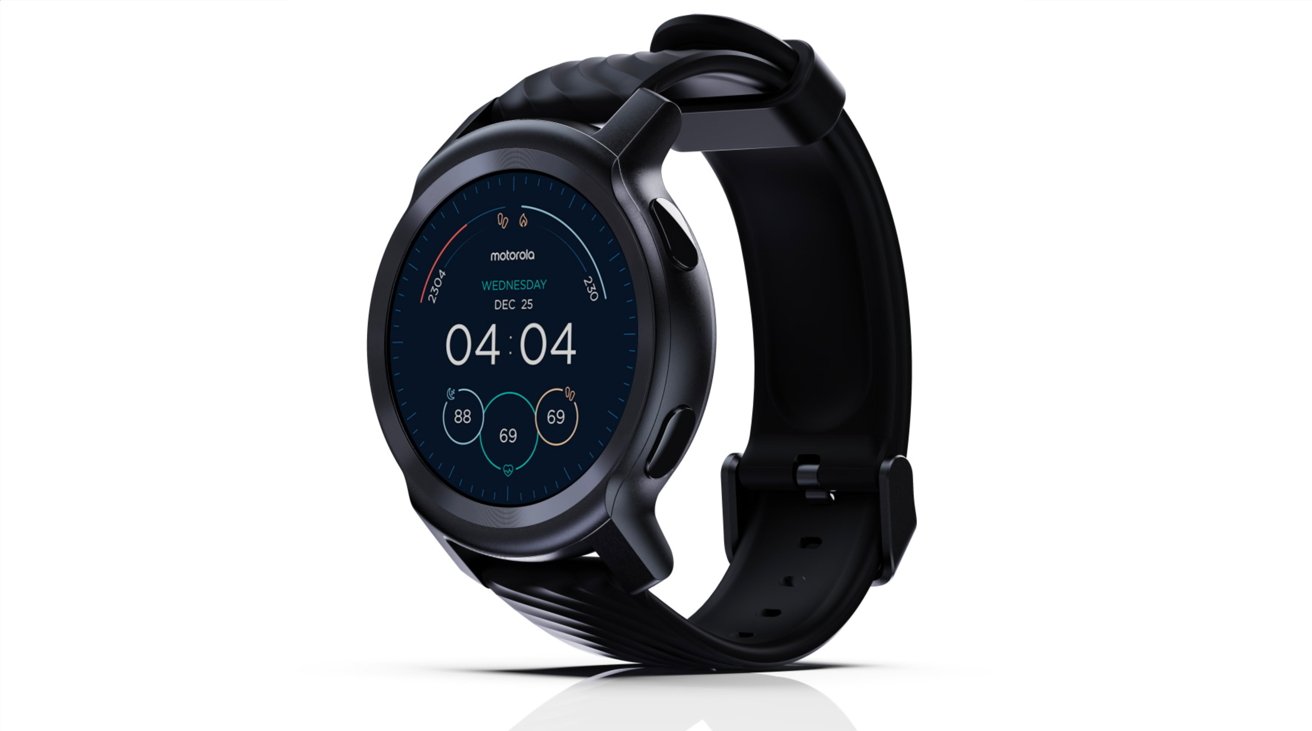 Announced ahead of the 2023 CES expo, Motorola's Moto Watch 100 is compatible with iOS, and will let users manage their music playback, as part of a number of updates to the now budget-focused smartwatch.
The Moto Watch 100 was initially launched in December 2021 as a budget-focused smartwatch. However, in an update for the smartwatch announced by brand licensee eBuyNow ahead of CES 2023, the wearable will be gaining a number of new features.
For Apple users, the features list includes compatibility with both iOS and Android smartphones and tablets, enabling it to be used to control music playback.
The revised the Moto Watch 100 will incorporate high-level features including fall-detection and emergency alerts alongside heart-rate monitoring, SPO2 oxygen saturation alerts, and daily updates.
It is proposed that the Moto Watch 100 could be used as a way to monitor the health of vulnerable family members, including those who live alone with no assistance. This includes a focus on managing senior health, performed via family sharing software so other family members can track and communicate with seniors in real time.
Sporting a silicone band with an aluminum case and a circular LCD screen, the Moto Watch 100 has 6 analog and digital watch faces, as well as a clear display with large fonts and easy-access buttons. It's also possible to disable the touchscreen element.
Offering 28 sport modes, integration with Google Fit and Strava, and fitness goals, the watch also boasts excellent battery life. After a 60-minute charge, the watch will be able to last for up to two weeks before needing another charge.
The Moto Watch 100 is available from the official website for $99.99.
AppleInsider will be covering the 2023 Consumer Electronics Show in person on January 2 through January 8 where we're expecting Wi-Fi 6e devices, HomeKit, Apple accessories, 8K monitors and more. Keep up with our coverage by downloading the AppleInsider app, and follow us on YouTube, Twitter @appleinsider and Facebook for live, late-breaking coverage. You can also check out our official Instagram account for exclusive photos throughout the event.