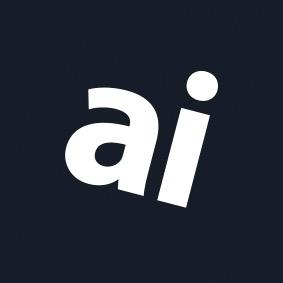 Why you can trust AppleInsider
Otterbox Terrus Apple Watch Band review: Casual and reliable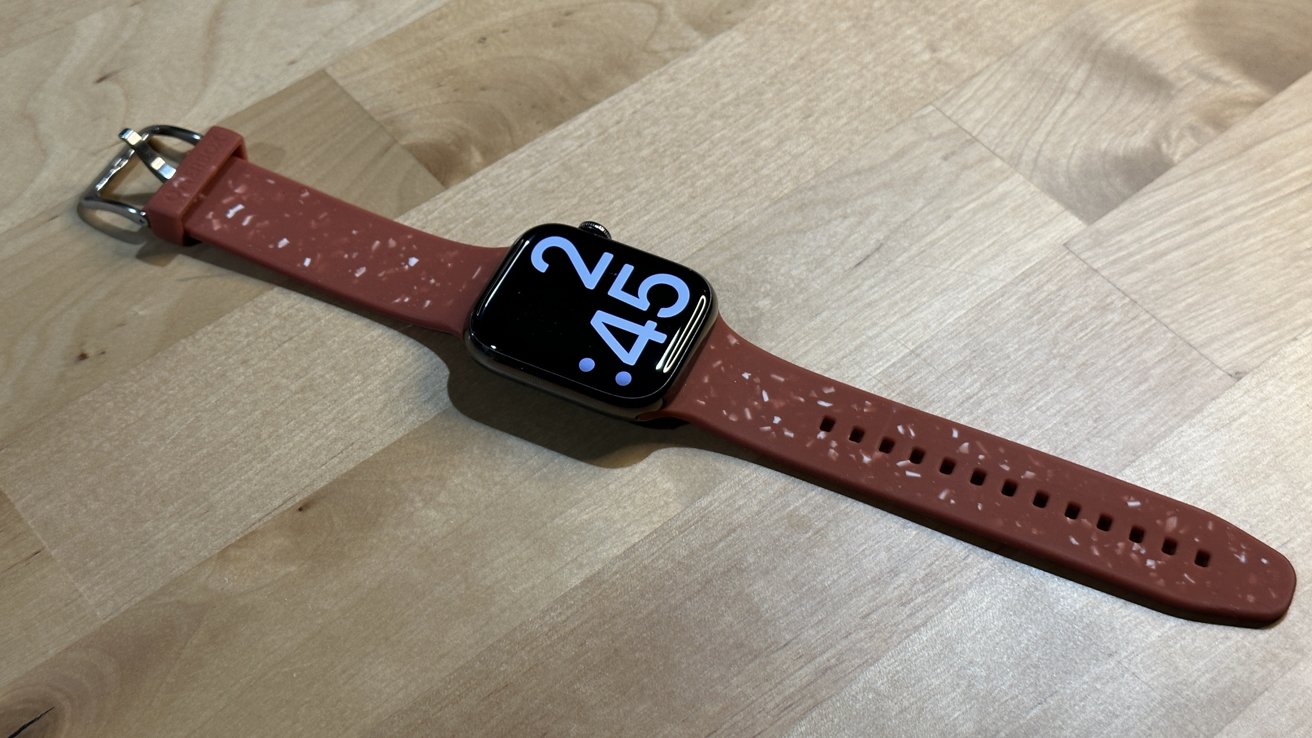 Otterbox Terrus Apple Watch Band
4.0 / 5
---
The Otterbox Terrus Apple Watch Band is a simple and hardy silicon band that works great for casual use.
The Terrus is made of recycled silicon and features a stainless steel clasp. Available in clay (pictured above), ocean, moss, and stonework color ways, the recycled silicon is both eco-friendly and gives the watch band a pleasant speckled appearance.
On the wrist, the Terrus is comfortable, withstanding daily wear and activities. We found no discomfort during sleep and exercise, as the steel clasp never digs into your skin.
The watch band feels a little more rigid than the standard Apple Watch silicon band when you get started. It is quickly broken into after a day's wear.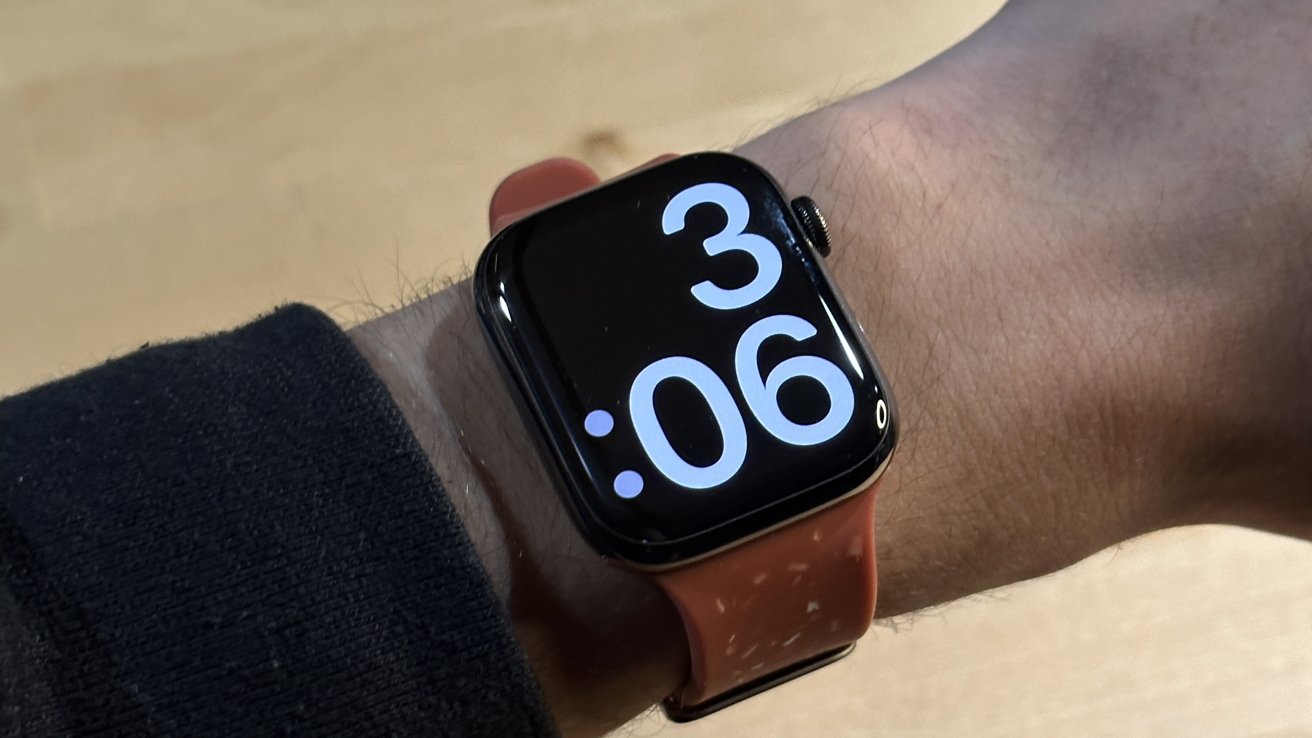 Just as expected from an Otterbox product, the Terrus is durable — but not invulnerable. It's also compatible with Otterbox's Apple Watch cases if extra protection is desired.
Twisting, pulling, throwing, and scraping has no effect on the watch band. However, it is not cut-proof, but we don't expect a silicon band to handle that.
The fixed loop secures the watchband in place, reducing slipping and minimizing adjustment, which is a welcomed feature.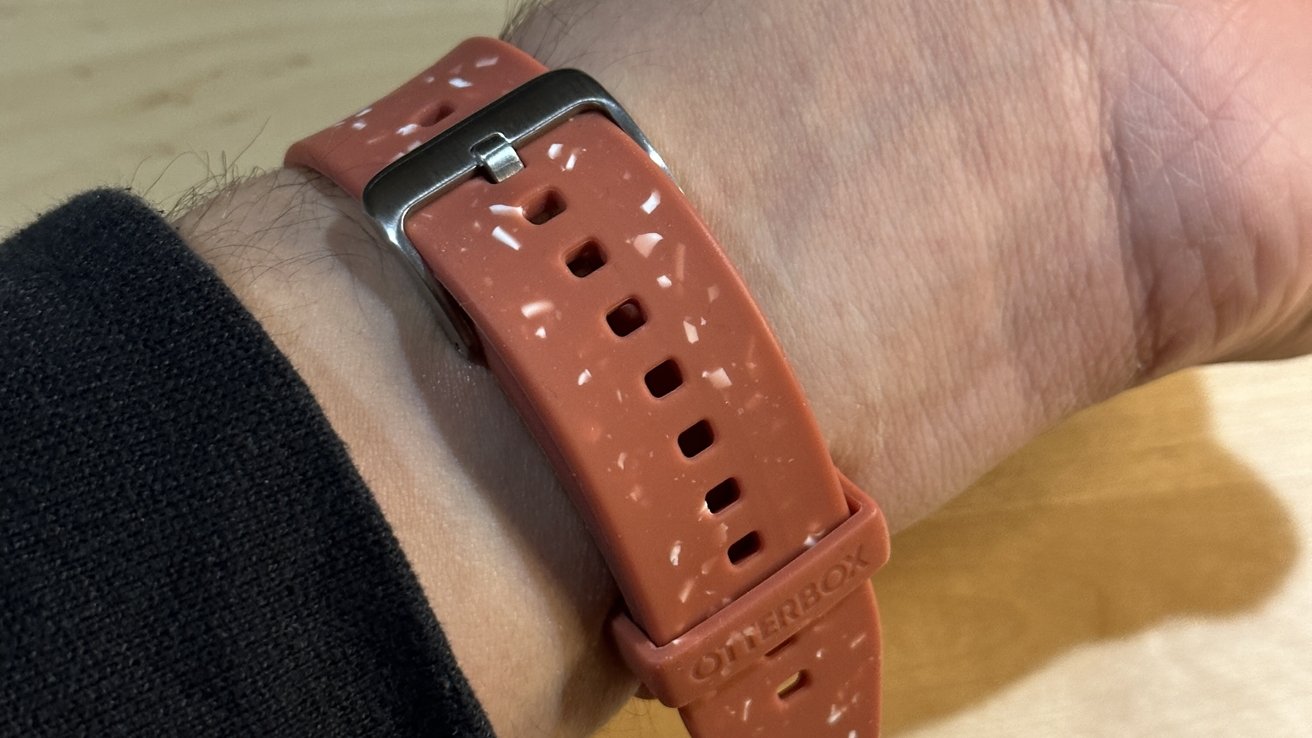 Overall, this is a light and comfortable silicon band despite having a metal clasp. This is an ideal watch band if you want to get your hands dirty, or a good daily carry if the aesthetic fits you.
What it is not, is indestructible.
Comfortable in many scenarios
Eco-friendly
Practical for daily use
The Otterbox Terrus Apple Watch Band is available for purchase on Amazon for $34.95 in all four colors, while the Otterbox website sells only the stonework version for the same price.