Apple's MagSafe is foundation for new Qi2 wireless charging standard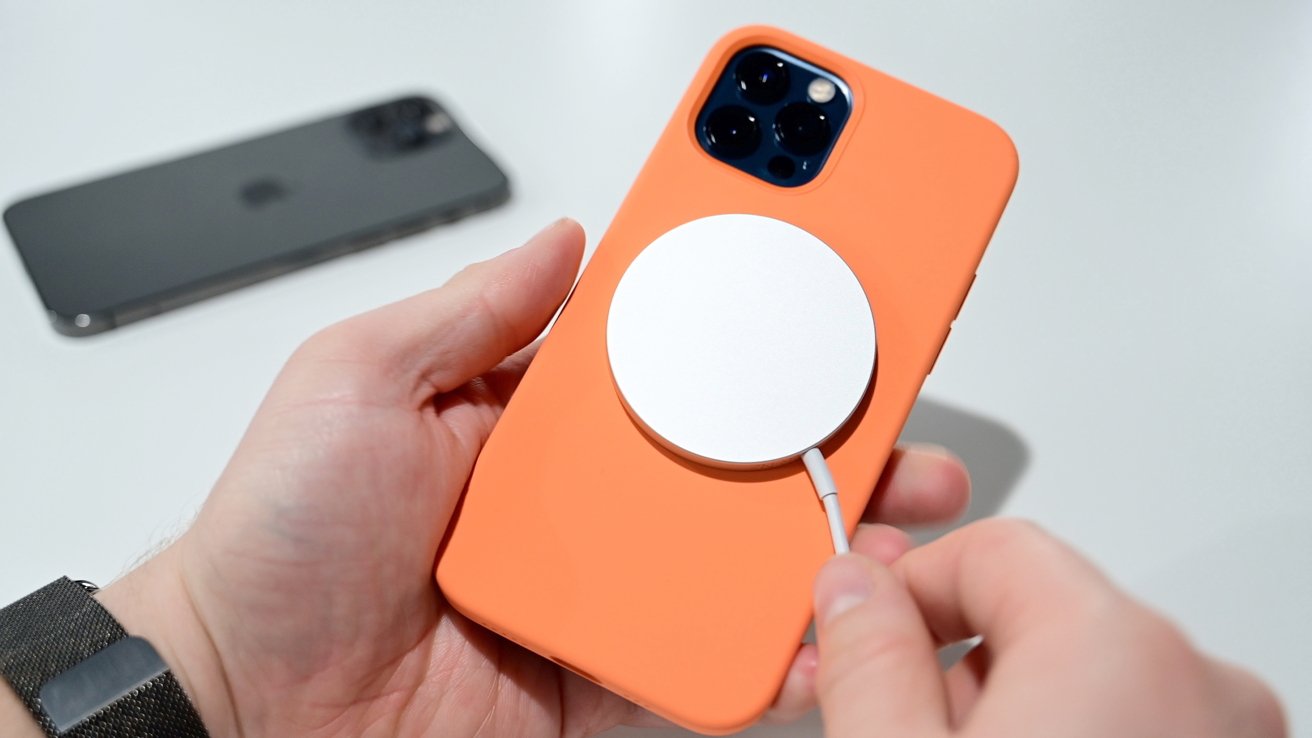 Apple has provided MagSafe as the basis for the upcoming wireless charging standard Qi2, making it universal across platforms.
The Wireless Power Consortium has announced that Qi2, pronounced "chee two," will replace the existing wireless charging standard in 2023. Apple has provided MagSafe as the basis for Qi2, which should lead to more universal interoperability of accessories and chargers.
"Energy efficiency and sustainability are on everyone's minds these days," says Paul Struhsaker, executive director of the Wireless Power Consortium. "Qi2's perfect alignment improves energy efficiency by reducing the energy loss that can happen when the phone or the charger is not aligned."
"Just as important, Qi2 will greatly reduce the landfill waste associated with wired charger replacement due to plugs breaking and the stress placed on cords from daily connecting and disconnecting," he added.
MagSafe for iPhone was introduced as a new accessory and charging system for iPhone 12 and newer. The magnetic charging puck offers 15W wireless charging to the iPhone via a high-efficiency magnetic connection.
Once Qi2 launches, compatible smartphones will be able to take advantage of Apple's MagSafe charging. The universal standard goes both ways as well, enabling accessory makers to make more products that fit both iPhone and Android products.
The Magnetic Power Profile ensures products are perfectly aligned with charging pads. That translates to improved energy efficiency and faster charging.
The new Qi2 standard will launch in 2023, with new products expected by the holiday season. Apple's iPhone 15 is a likely candidate for the new standard, though it may not be distinguishable from the existing MagSafe system.
AppleInsider will be covering the 2023 Consumer Electronics Show in person on January 2 through January 8 where we're expecting Wi-Fi 6e devices, HomeKit, Apple accessories, 8K monitors and more. Keep up with our coverage by downloading the AppleInsider app, and follow us on YouTube, Twitter @appleinsider and Facebook for live, late-breaking coverage. You can also check out our official Instagram account for exclusive photos throughout the event.