Razer Kiyo Pro Ultra 4K webcam hands on, from CES 2023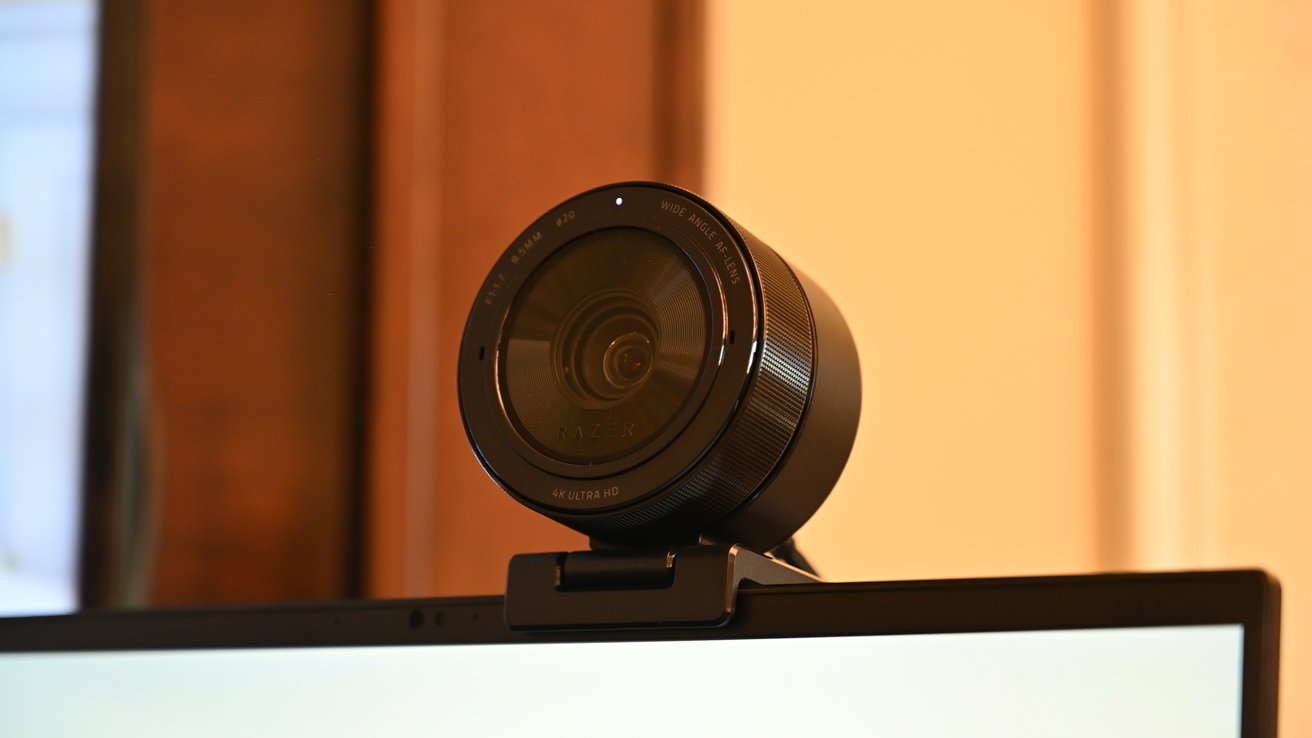 We got an early look at the newly-announced Razer Kiyo Pro Ultra 4K webcam that seeks to upgrade your video setup with high resolutions and AI-powered face tracking.
After the success of the Kiyo and Kiyo Pro, Razer is at CES with the Kiyo Pro Ultra. A new Sony 1/1.2 inch Starvis 2 sensor captures DSLR-like image quality for your streaming feeds or conference calls.
It can capture raw footage at 4K, 24 FPS, as well as 30 FPS at 1440p and 60 FPS at 1080p. There is onboard AI-powered face tracking and HDR support at 30 FPS.
With an f/1.7 aperture, we were eager to test its low-light and bokeh abilities in our time with the camera. For the demo, it was connected to a Razer PC using the included braided USB-C cable.
The camera looks very similar to its other iterations and feels very solid and reliable quality. It uses the same clip as the others, which will work with nearly any display or monitor, but it has a quarter-inch tripod mount if you prefer to mount it that way.
There's a physical shutter on the front of the camera that you can close for privacy by twisting the camera. For travel, there's an additional lens cover to prevent inadvertent lens scratches.
It was hard to capture on camera the quality of the webcam, especially in the low-light environment we were in. Overall it looks very crisp, and the autofocus system was exceptionally fast as it followed us around the frame, adjusting when other people came on camera.
Compared to most webcams we've used, there is increased bokeh with the Kiyo Pro Ultra. There's a decent background blur, but still, it wouldn't entirely replace a DSLR for high-end content creators.
Then again, you're looking at an always-connected, few hundred-dollar, USB webcam versus spending hundreds more on a DSLR and lens. For a webcam, the Kiyo Pro Ultra looks fantastic.
AppleInsider will be covering the 2023 Consumer Electronics Show in person on January 2 through January 8 where we're expecting Wi-Fi 6e devices, HomeKit, Apple accessories, 8K monitors and more. Keep up with our coverage by downloading the AppleInsider app, and follow us on YouTube, Twitter @appleinsider and Facebook for live, late-breaking coverage. You can also check out our official Instagram account for exclusive photos throughout the event.