Big MacBook Pro announcement rumored for January 17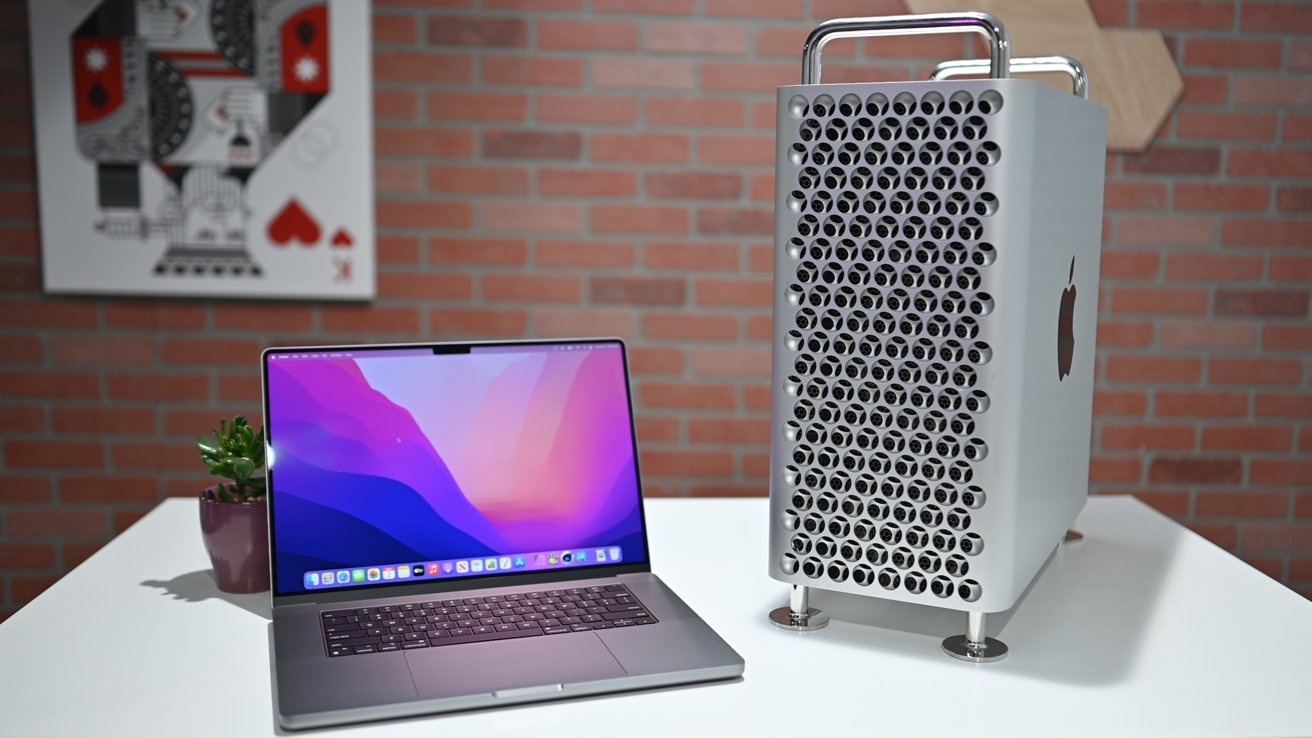 Apple leaker Jon Prosser suggests Apple will announce something on Tuesday, January 17 — and a new MacBook Pro is expected to debut at the event.
January has been a quiet month for Apple in the past decade, as it is generally still riding the initial wave of iPhone demand all the way to the spring. However, a very last-minute rumor suggests Apple could announce something on Tuesday.
Jon Prosser has popped up out of his long hiatus from Apple rumors to share that the company will have something to share in its PR newsroom. There's nothing else to go on, but his collaborator Ian Zelbo suggests that it is hardware related and could perhaps be the long-awaited M2-series MacBook Pro updates.
Prosser has dialed back efforts to start his own Apple rumors in the past year. Instead, he's been focused on running his tech news-focused website and YouTube channel, Front Page Tech. He made brief comments on the iPhone 14 Pro Dynamic Island design in 2022, but otherwise didn't have a lot to say about Apple products since the very wrong iPhone 14 leak he shared prior to the iPhone 13 release.
The tweet originates from the Front Page Tech Twitter account, as Prosser himself has stopped using the social media service. It simply states for readers to "keep an eye on Apple's newsroom tomorrow."
keep an eye on apple's newsroom tomorrow

- jon

— frontpagetech.com (@frontpagetech) January 16, 2023
As to what could be announced, it isn't clear. The tweet plays it safe, so if Apple reveals the trailer for "Ted Lasso" season 3, then that could enough for Prosser to claim he knew it was coming.
If it is hardware, rumors point to two possibilities — the Apple VR headset or another M2-series chip update in Macs. However, these products have both been allegedly pushed back well into 2023 or later, according to analysts and leakers Ming-Chi Kuo and Mark Gurman.
Ming-Chi Kuo had previously suggested that the Apple VR headset could be announced in January 2023, but has since walked that back. He believes that the headset is ready, but the software needs more time for development before it is announced or ships.
The M2 Pro and M2 Max iterations of the MacBook Pro were expected for sometime in 2022, but Mark Gurman pushed those predictions late into 2023 as recently as two weeks ago. He has also claimed that 2023 will be a muted year for Apple releases as most new products will be spec bumps.
New evidence pointing to an updated MacBook Pro lineup appeared on the heels of this rumor. A Canadian regulatory database was updated with a new MacBook Pro model that supports Wi-Fi 6e on January 11.
Prosser has a history of getting last minute leaks correct, so expect something to be announced on Tuesday. However, it could be anything, so it is best to wait and see before we're all caught up in a wave of speculation.