2022 'iPhone 14' revealed by leakers days before 'iPhone 13' announcement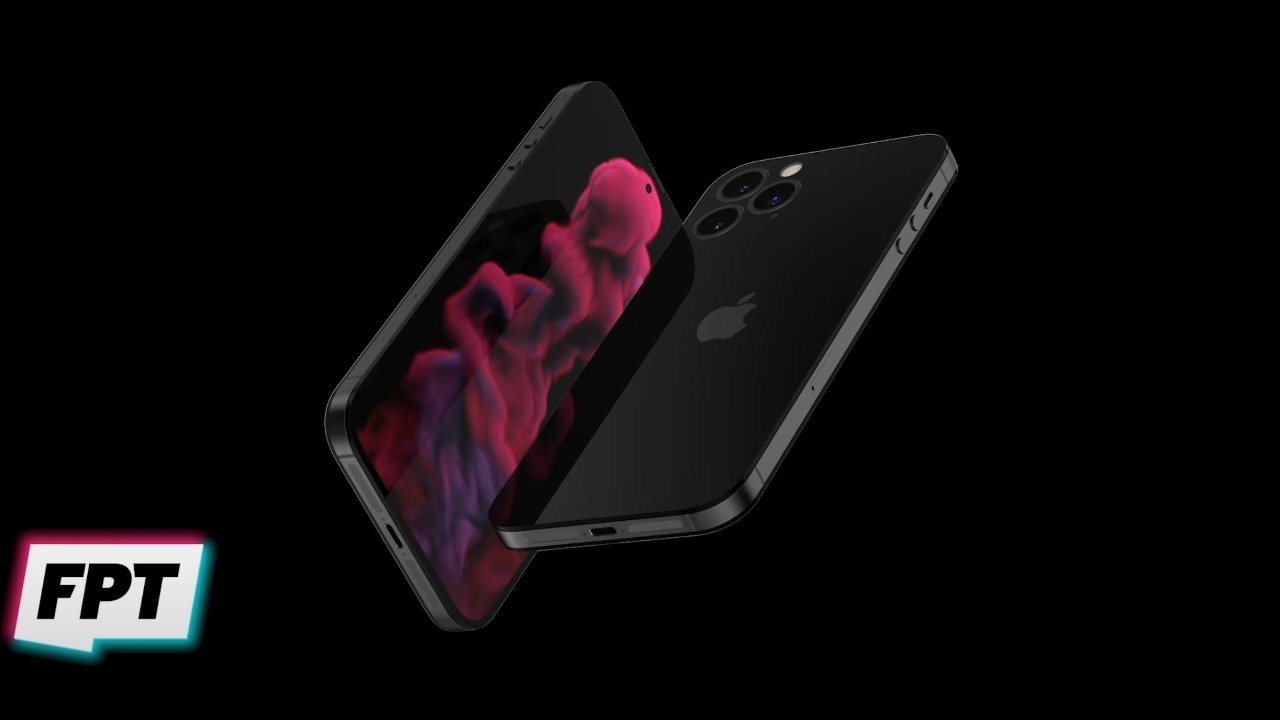 Renders for the "iPhone 14" have been shared by Jon Prosser a full year before its expected announcement, showcasing a design lacking both the notch and the camera bump.
The "iPhone 13" may still be days away from being announced, but that hasn't stopped Jon Prosser leaking its successor. The renders for the "iPhone 14" show a similar design with a hole-punch camera and no camera bump on the rear.
According to a report from Front Page Tech, the "iPhone 14" will feature slight design changes that address many user complaints. The hole-punch style camera replaces the large notch and the rear of the device is now flush thanks to no camera bump.
Prosser says he only saw images of the "iPhone 14 Pro Max" and has no knowledge of the technology being used to enable these design changes. The renders shared show several colors, but those are made up for the render, with the exception of the gold color. Prosser says he's seen this color, though it may not be final.
Other new design changes include round volume buttons, similar to the iPhone 4, and changes to the glass-sandwich design. This blend of design changes make the "iPhone 14" look like a futuristic iPhone 4.
Jon Prosser has a fairly accurate history when it comes to design aspects, colors, or expected features. He's made a few poor predictions, especially when it comes to release dates, but his sources appear to have access to some sensitive information.
This isn't the first time we've heard information pertaining to the "iPhone 14." Ming-Chi Kuo, a longtime supply chain analyst, says that Apple is developing a 48MP camera with 8K video support for the 2022 iPhone.
Another rumor says Apple could bring titanium alloy to the frame of its "iPhone 14." That same report suggests the 2022 iPhone cycle will be a "supercycle" thanks to high demand for its expected upgrades.
Other long-time rumors for the iPhone suggest it could go port-less, meaning there will be no Lightning port or USB-C port. Such a device would rely upon wireless communication, wireless charging, and perhaps only a physical connection via MagSafe for data and power when needed. However, Prosser's leaks show a Lightning port in the "iPhone 14."
Apple will announce the "iPhone 13" during its September 14 "California Streaming" event. Once announced, expect the floodgates to open for "iPhone 14" speculation and rumors.