M2 Pro Mac mini returns line to four Thunderbolt ports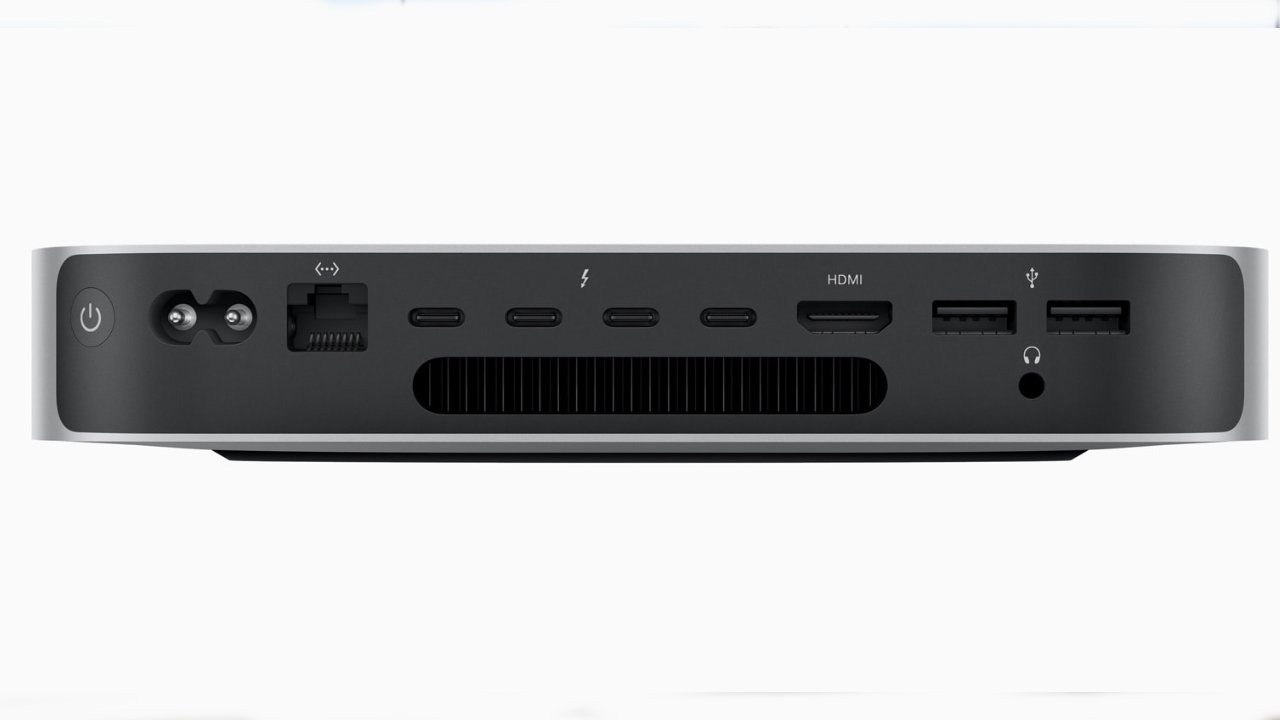 Countering the chief criticism of the original M1 Mac mini, the new M2 Pro model has improved connectivity with four Thunderbolt ports, at least on parity with the 2018 Intel model.
Despite all of the radical improvements that moving to Apple Silicon brought to the Mac mini, AppleInsider argued that its connectivity was potentially a reason to hold off buying. Specifically, where the 2018 Intel Mac mini had four Thunderbolt 3 ports, the 2020 M1 model had a pair of USB4 ports, which are compatible with Thunderbolt 3.
"For those 'Pro' folks driving a 2018 Mac mini, we say wait," said the review. "[Wait] until the first inevitable chassis redesign ... and you'll get a bit more maturity in the hardware."
Obviously, there isn't yet a chassis redesign, but the maturity remark stands.
Now the new M2 Mac mini comes in an M2 Pro configuration that restores four ports — and each is Thunderbolt 4. And, that model supports three monitors, with two on the Thunderbolt ports, and one on HDMI.
The previous limitation is one of the reasons why there are countless Mac mini docks, like the Satechi Thunderbolt 4 Dock. At least for M2 Pro Mac mini users, there should be little to no need for such accessories.