Apple celebrating Black History Month with new Apple Watch band, content, donations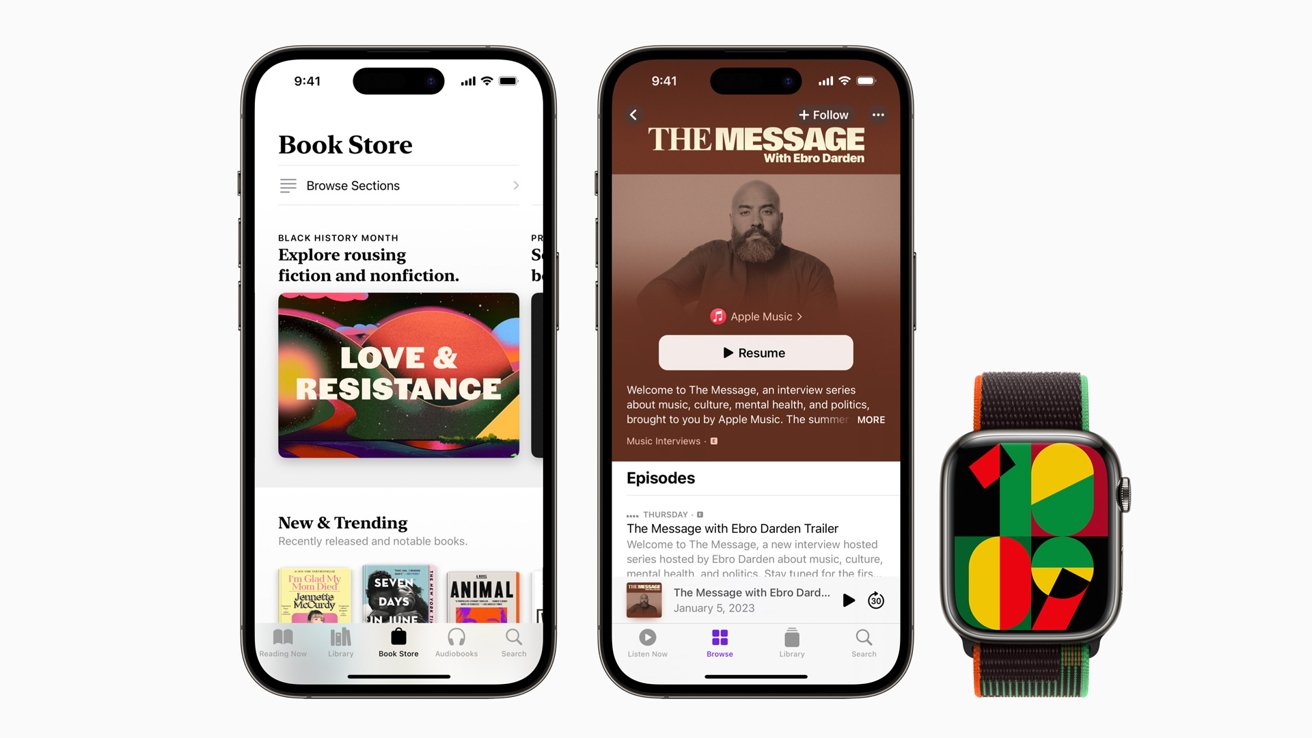 Ahead of Black History Month in February, Apple has revealed the new Apple Watch Black Unity Sport Loop alongside new content and further support for the Racial Equity and Justice Initiative.
Apple celebrates Black History Month each year with a new Apple Watch Unity band and events within its various services. For 2023, the company has also included additional support across five organizations focused on uplifting Black and Brown communities through technology.
Black Unity Collection
The Black Unity Collection utilizes a series of designs based on the colors of the Pan-African flag. The new Apple Watch Black Unity Sport Loop features the word "Unity" woven into the fabric using abstract text.
Interested customers can order the new watch band via the Apple Store app today, and it becomes available on January 24 for $49.
A new Unity Mosaic watch face incorporates geometric shapes in the same green, black, red, and yellow colors of the Pan-African flag. As the minutes change, the numbers use pieces of other numbers to morph into new forms.
There is also a new default Unity wallpaper that can be added to users' Lock Screens and Home Screens via the iOS 16 customization tool.
Content in services
The App Store will spotlight apps and games forging creative solutions for Black communities in areas such as music, banking, and gaming. It is also celebrating 50 years of hip-hop culture by spotlighting numerous apps that allow users to listen, watch, and learn the significance of this creative movement.
Apple is also providing content focused on Black History through Apple Music, Apple TV, Apple Fitness+, Apple News, Podcasts, Books, and Apple Maps throughout the month.
Racial Equity and Justice Initiative
Apple is also continuing support through its REJI fund. It provides grants to the Art Gallery of New South Wales in Sydney; Ghetto Film School located in New York, Los Angeles, and London; Music Forward in Los Angeles; Shout Mouse Press in Washington, D.C.; and The National Museum of African American Music in Nashville, Tennessee.