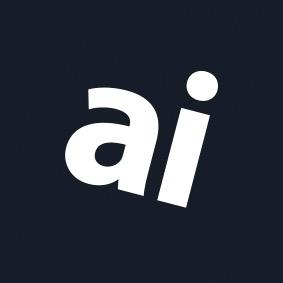 Why you can trust AppleInsider
Keychron Q1 Pro review: Finally a wireless & metal mechanical keyboard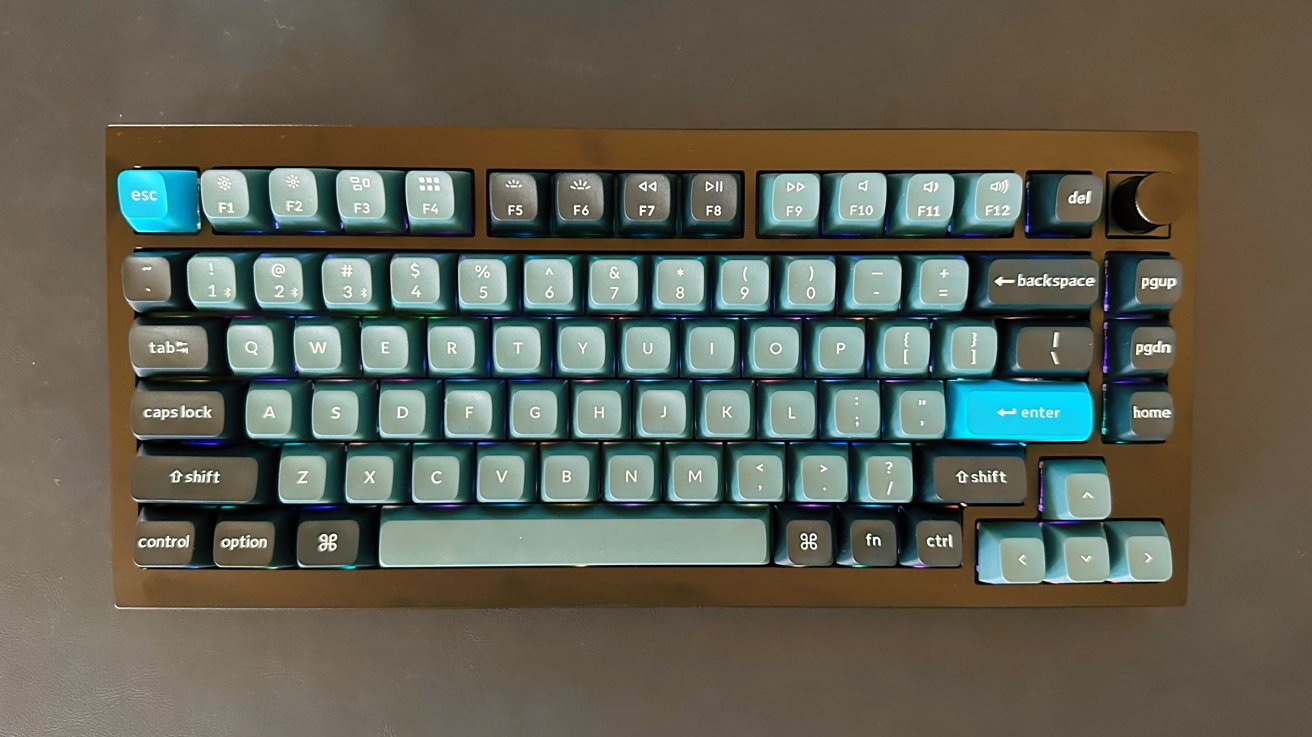 ---
The Keychron Q1 Pro is a well-engineered mechanical keyboard has one exciting trait that sets it apart from the Q1 variant: wireless connectivity.
First, Keychron made wireless mechanical keyboards. Then it made weighty metal keyboards. It added a twisting knob for good measure. Now, it has combined all those parts together with the Q1 Pro.
The difference here is that the Keychron Q1 Pro incorporates a full aluminum body while remaining untethered from a computer or iPad. And. that addition of Bluetooth to a full metal mechanical keyboard has been the missing piece to the increasingly premium devices Keychron has been making.
Keychron Q1 Pro - Bluetooth connectivity
The headlining feature of the Q1 Pro is that it includes Broadcom Bluetooth 5.1. It's able to do this because of a small, camouflage, piece of plastic on the back that allows the signal to escape.
In typical Keychron fashion, there's nothing complicated about the wireless implementation here. There are no dongles to plug in or pieces to add.
Everything is built-in and wireless can be toggled between wired and wireless modes and Windows and Mac via slider switches also on the back. (The same as its other keyboards.)
While we had no problems with the wireless connectivity, some people will likely grumble that this is Bluetooth and not RF.
We didn't experience any lag or control issues when using the keyboard for our daily typing. We pounded out at least several thousand words and it performed as expected.
Keychron Q1 Pro - Other features
Beyond being a full aluminum wireless mechanical keyboard, the Q1 Pro can connect with up to three devices and be used with Mac, Windows, and Linux computers.
It has a customizable knob with an aluminum rotary encoder that can be used for things like zooming in or out, changing screen brightness, scrolling brush size, adjusting the volume, or selecting videos or photos.
We didn't use the Q1 Pro for gaming, but it does have a 1,000Hz polling rate out of the box when using a USB-C cable in wired mode, or 90 Hz polling rate in wireless mode. It also has an ARM Cortex-M4 32-bit STM32L432 chip inside and has 128K Flash for developers.
These are all the same things as the Q1 keyboard, except that one can only be used in a wired configuration.
The few differences between the Q1 and Q1 Pro include a flexible PC (Polycarbonate) plate instead of a steel one. The Q1 uses OSA double-shot PBT keycaps while the Pro uses KSA double-shot PBT keycaps. The Q1 has Gateron G Pro mechanical switch on the assembled model while the Pro comes with Keychron K Pro mechanical switch.
The Q1 Pro has a 4,000 mAh battery which should last up to 300 hours when not using any backlighting. On the lowest brightness backlighting, that number goes down to 90 hours — still a respectable number.
While the Q1 Pro comes ready to use out of the box, if you buy the fully assembled variant, using VIA to program the keys can still feel a little technical for the general public.
First-time users diving into the world of mechanical keyboards might feel a little overwhelmed. That said, as long as someone is willing to do a little reading, Keychron does a solid job of providing documentation.
We didn't need to customize too many elements of the Q1 Pro to be comfortable with its configuration. We changed the knob from mute to play/pause when pressed. We also changed the page up and page down keys and made a couple of other tweaks.
Is Q1 Pro the ultimate typist keyboard?
Even though we really like this Q1 Pro keyboard, it's hard to recommend it universally.
Keyboards are a personal product. This is why Keychron makes so many different models, with multiple variants.
For our typing needs, however, we loved it. We thought the Q1 Pro was perfect for a stationary workspace, because of its metal heft.
It's great for large desks because its wireless feature won't clutter up the space or introduce problems with cable length.
We loved the simple, but functionally excellent, customizable twisting knob. The RGB backlighting worked nicely too.
But mostly, it's all these things combined, tied together with wireless connectivity that was the bow on top for us.
If this is what you've been waiting for, we can confirm this is a brilliant option.
The Q1 Pro is following Keychron's typical Kickstarter release method. It's available for pre-order now for a slight discount. It should ship by April 2023.
Keychron Q1 Pro - Pros
Wired and wireless connectivity
Metal frame and heavy weight feels premium
Programmable knob
Keychron Q1 Pro - Cons
On the expensive side
Customizing the keyboard is still a little technical
Rating: 4.5 out of 5
Within the right context, this keyboard is nearly perfect. And, if it's not, there's a good chance you can customize it to your specific needs.
The Keychron Q1 Pro is available for pre-order on Kickstarter.
The project is fully funded. It is still a Kickstarter, though, and there are no guarantees on delivery. However, this is not Keychron's first project, by far.