Competing rumor says no folding iPad in 2024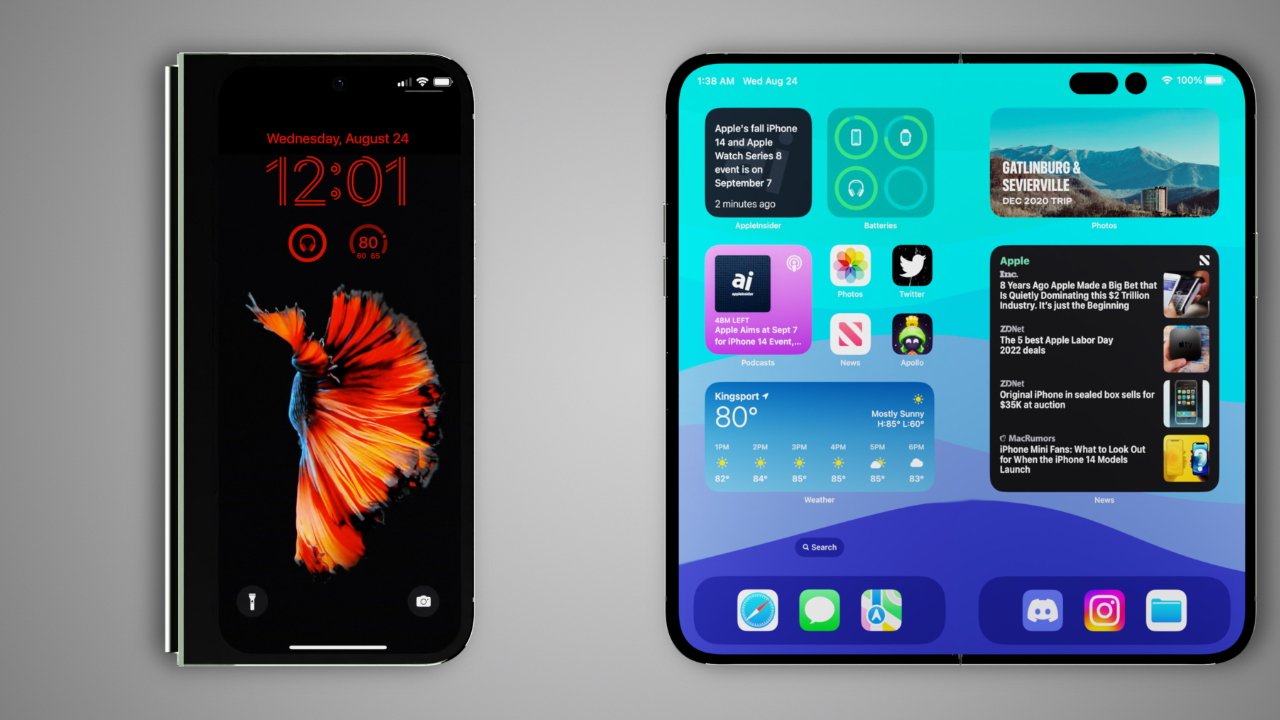 A new rumor by Mark Gurman contradicts earlier reports of a folding iPad coming in 2024 while doubling down on a "light year" for iPads in 2023.
Analyst Ming-Chi Kuo uses supply-chain data to predict possible release windows for Apple products with a generally high level of accuracy. A report on Monday suggested Apple would hold off on iPad updates until 2024, with a new iPad mini 7 and foldable iPad arriving in that year.
Mark Gurman from Bloomberg has released his own information, contradicting Kuo slightly. While Gurman insists that 2023 will be a light year for iPads, 2024 won't have a foldable iPad.
He suggests that 2024 will introduce the long-rumored OLED iPad Pros alongside spec bumps for the base iPad and iPad mini. His sources haven't mentioned anything about a foldable iPad in 2024.
Gurman's information is understood to be sourced directly from contacts within Apple and the supply chain. His information tends to align with Kuo, with rare exceptions like this one.
Years of speculation, patents, and other hints suggest Apple is indeed working on a folding device. It isn't clear if such a product will ever be released by Apple, as Samsung's folding products have proven to be a high-end fad that serves a very small market.