Spotify posts another big operating loss, but growing subscribers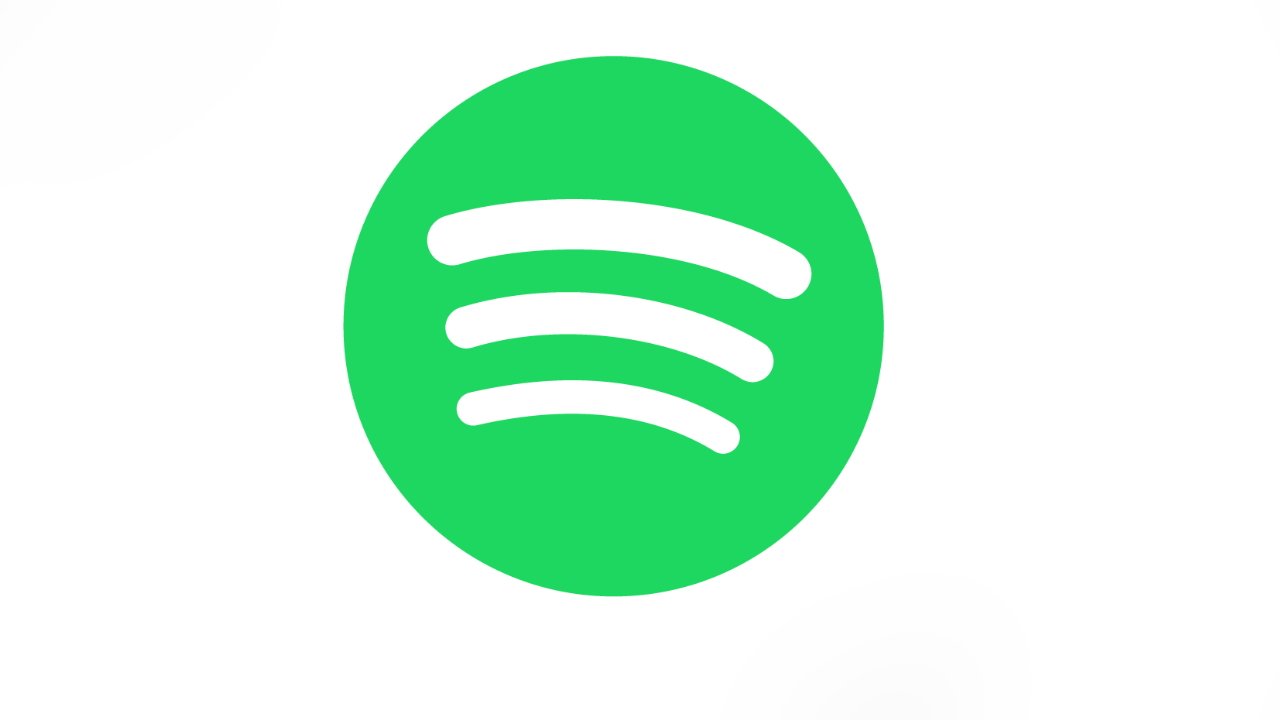 Spotify said in its Q4 earnings report that while it bled another $231 million in cash, subscribers rose to 489 million.
Following its laying off of 6% of its workforce, Spotify has reported mixed results for its latest financial earnings.
"In hindsight, I got a little carried away and over-invested relative to the uncertainty I saw in the market," Spotify CEO Daniel Ek told Deadline. "Podcasting has been a drag on the gross margin side... Some investments worked out, some haven't. Some shows worked, some didn't perform as we expected."
"And that is a sign of maturing... you go for growth first and then you seek efficiency," he continued. "But, generally, you will see us focus on efficiencynot just growth at all costs."
"[Monthly Active Users] net additions reached a quarterly record-high of 33 million in Q4, 10 million above guidance," said the company in its full financials document. "Subscriber growth also materially outperformed, exceeding guidance by 3 million net additions."
However, the company again operated at a loss. For Q4 2022, that operating loss was $231 million, and it follows a Q3 2022 loss of $228 million.
For comparison, Q4 for 2021, saw an operating loss of $7 million.
Spotify also reports a Free Cash Flow figure, which was down from $103 million in Q4 2021, to a loss of $73 million in the latest quarter.
"As expected, our Free Cash Flow was negative in the quarter," continued Spotify, "however, full year Free Cash Flow remained positive and we expect this trend to continue moving forward on a full year basis."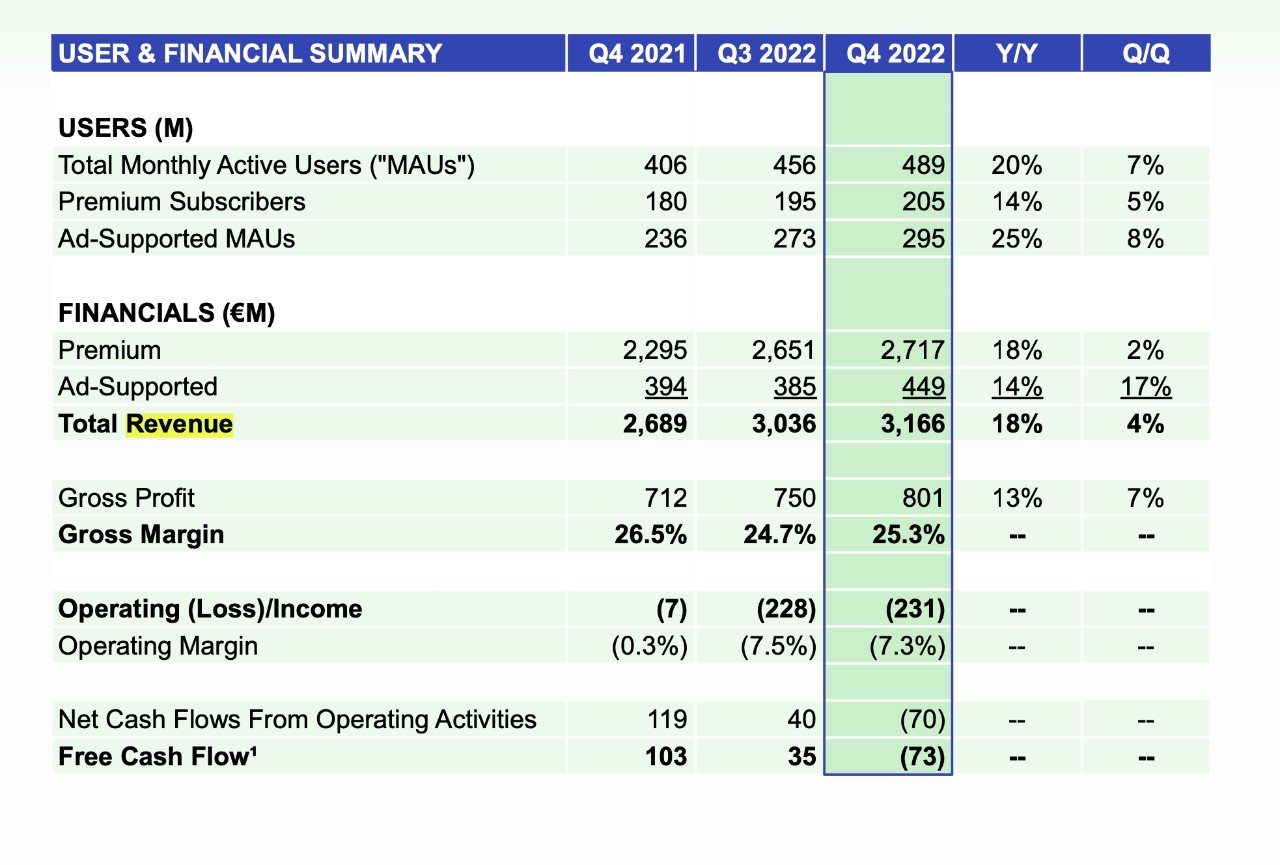 Spotify blames the losses in part on currency movements, and an "unfavorable geographic mix of employee costs relative to revenue." It also invested in "new podcast content and product investments," though the loss of its head of content Dawn Ostroff, suggests it may be backing away from podcasts.
"Looking back on 2022 in its entirety, we are pleased with our overall results," it said. "Each year presents certain challenges and opportunities and, over the past 12 months, we largely delivered on our internal goals and we are excited about the momentum we are building heading into 2023."
That momentum follows the laying off of 600 staff. In the blog post announcing the redundancies, Spotify CEO Daniel Ek said that "personally, these changes will allow me to get back to the part where I do my best work."
Update: 10:20 ET with quotes from Daniel Ek.