Apple still dominates tablet sales in contracting market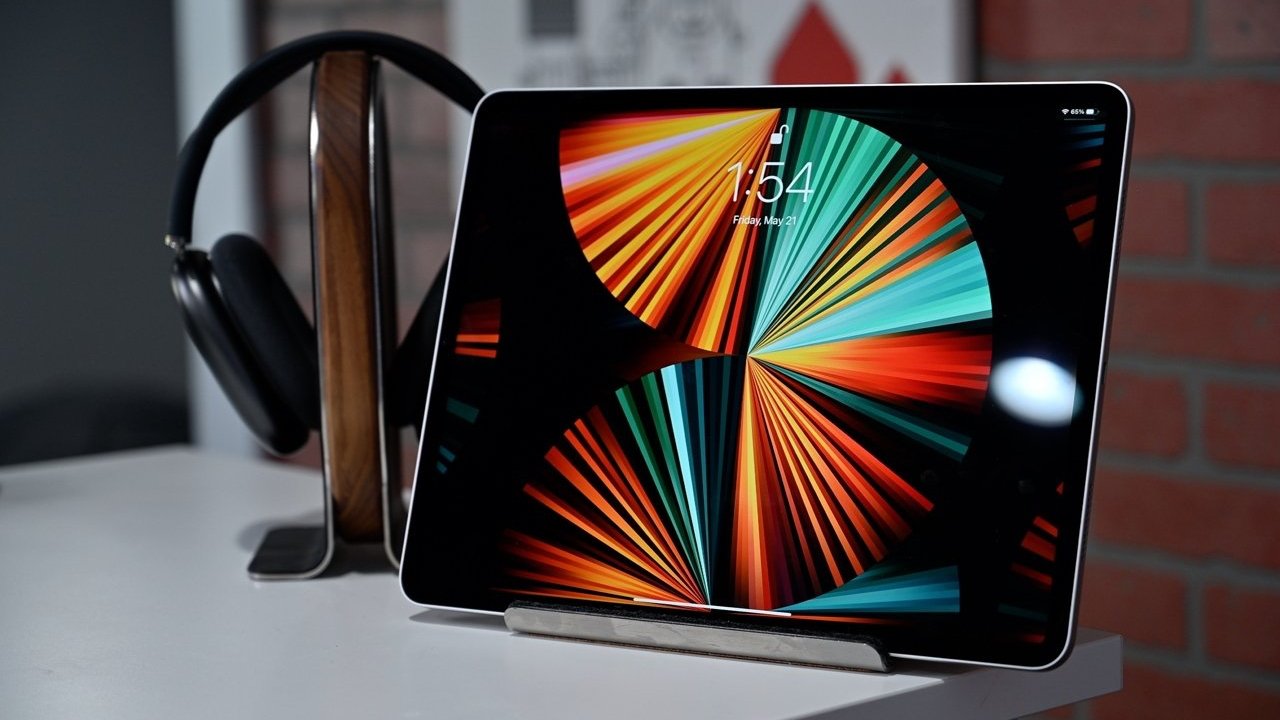 AppleInsider may earn an affiliate commission on purchases made through links on our site.
Apple's iPad accounted for two out of every five tablets sold in the holiday quarter worldwide, and is still picking up steam in a contracting market.
While Apple's holiday season earnings were lower than expected because of manufacturing issues in China, new research says that iPad sales actually increased year over year.
According to analyst firm TechInsights, the overall tablet market declined 8% in Q4 2022, which is "a slower pace than the last five quarters." For that holiday quarter, as opposed to the whole year, Apple took 39% of the market, while Samsung took 19%.
Apple and Samsung were the only firms to see any growth year over year, at 15% and 5% respectively. Amazon dropped 11%, while Lenovo sank 49% YoY.
"Apple had a favorable comparison from last year when supply chain troubles severely limited their shipments," said Eric Smith, direct of TechInsights' Connected Computing. "Apple also had some big product launches in the newest iPad Pro with the M2 chip and the 10th generation iPad, pushing global ASPs to $520."
"Samsung had another good quarter, focusing its attention on the flagship Galaxy Tab S8 series as the premium segment is showing less exposure to the downside of inflation as users look for computing devices to get work done remotely," continued Smith. "Samsung is actively pushing an ecosystem strategy for phones, tablets, PCs, and wearables through marketing and features that work across these devices to promote cross-ownership among its large user base."
For Q4 2022, TechInsights estimates that Apple shipped 18.1 million iPads. That's compared to 7.7 million Samsung tablets, 4.9 million Kindles, and 2.9 million Lenovo tablets.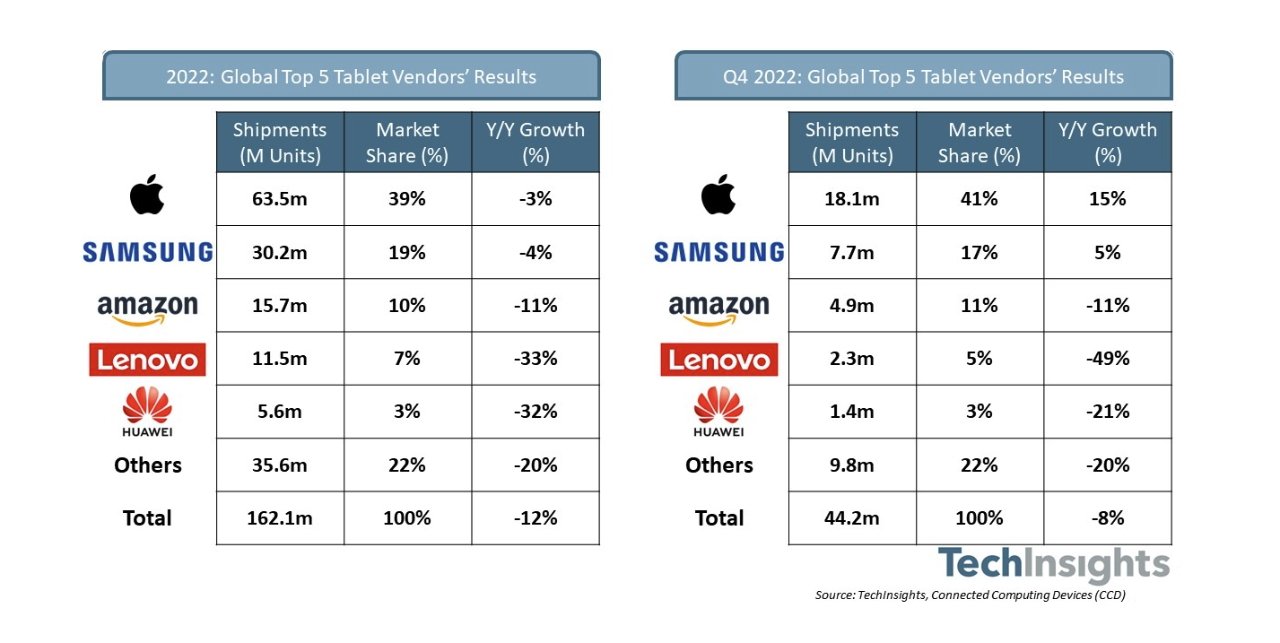 Across the whole of 2022, Apple is believed to have sold 63.5 million iPads, compared to 30.2 million Samsung tablets.
In its latest financial earnings report, Apple announced that including iPad, iPhone, and all of its products, there are now over two billion devices in active use.