Apple's Q1 earnings hit hard by iPhone production problems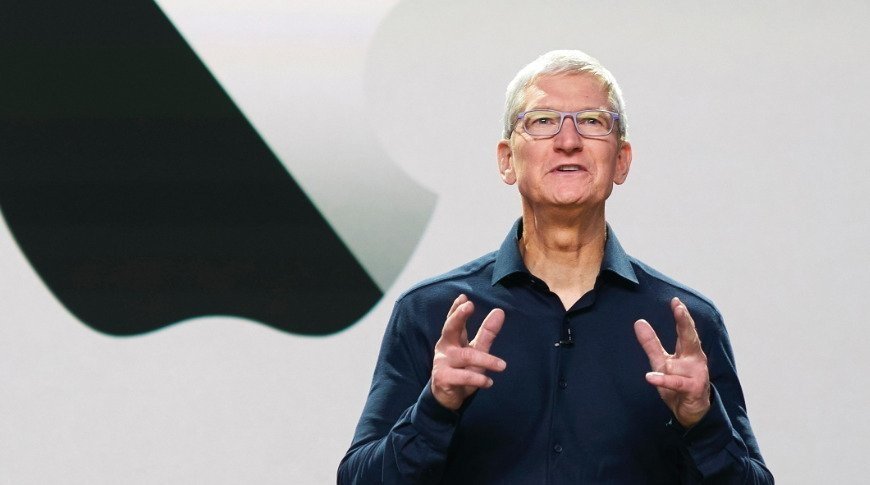 Apple has hauled in $117.15 billion in revenue for its first quarter results of 2023, with the earnings impacted by both an economic downturn and Chinese factory issues.
Announced on Thursday before the traditional conference call with analysts, Apple's $117.15 billion for the quarter ending December 2022 is a decline from the $123.9 billion reported in Q1 2022, which was a record-setting period. The earnings per share of $1.88 for the quarter is down from the $2.10 seen one year prior.
For context, this is the first year-over-year quarterly drop in revenue for Apple since 2019. It is also classifiable as the largest quarterly drop since September 2016, albeit a claim distorted by comparing the scale of the holiday quarters against a much quieter period.
The Q1 2023 results follow after the Q4 2022 results, which saw it earn $90.15 billion and an earnings per share of $1.29.
The Wall Street consensus on Apple's shares before the results release forecast an average revenue of $121.2 billion, and an EPS of 1.94.
The gross margin for the period of $50.3 billion is down from $54.2 billion four quarters ago, with operating expenses changing from $12.7 billion in Q1 2022 to $14.3 million for Q1 2023. Net profit reached $29.998 billion, down from $34.6 billion.
The usual high-revenue item on the list, iPhone brought in $65.78 in revenue for the quarter, down from $71.6 billion seen the year-ago quarter. In pre-results speculation, analysts believed the Zhengzhou factory issues impacted shipments of the Pro model iPhones, with some sales pushed back into the March quarter.
Mac revenues are down year-on-year at $7.74 billion versus $10.8 billion. Revenue from iPad rose to $9.4 billion from $8.4 billion last year.
Wearables, Home, and Accessories reached $13.48 billion, down year-on-year from $14.7 billion. The reliable Services arm continued its growth to $20.77 billon for the quarter, up from $19.5 billion.
"As we all continue to navigate a challenging environment, we are proud to have our best lineup of products and services ever, and as always, we remain focused on the long term and are leading with our values in everything we do," said Apple CEO Tim Cook.
"We set an all-time revenue record of $20.8 billion in our Services business, and in spite of a difficult macroeconomic environment and significant supply constraints, we grew total company revenue on a constant currency basis," said Luca Maestri, Apple's CFO.
In a continuation of a practice that occurred since the start of the pandemic, Apple has declined to offer detailed guidance on its future quarterly results.
A cash dividend of $0.23 per share of common stock has been declared by Apple's board of directors, payable on February 16 to shareholders of record as of the close of business on February 13.
More information about Apple's quarter will be raised as part of the analyst call, which follows the release of the results.
This story is breaking. Refresh for the most current information