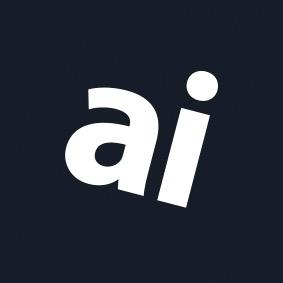 Why you can trust AppleInsider
Casexy review: These adorable phones cases can take a hit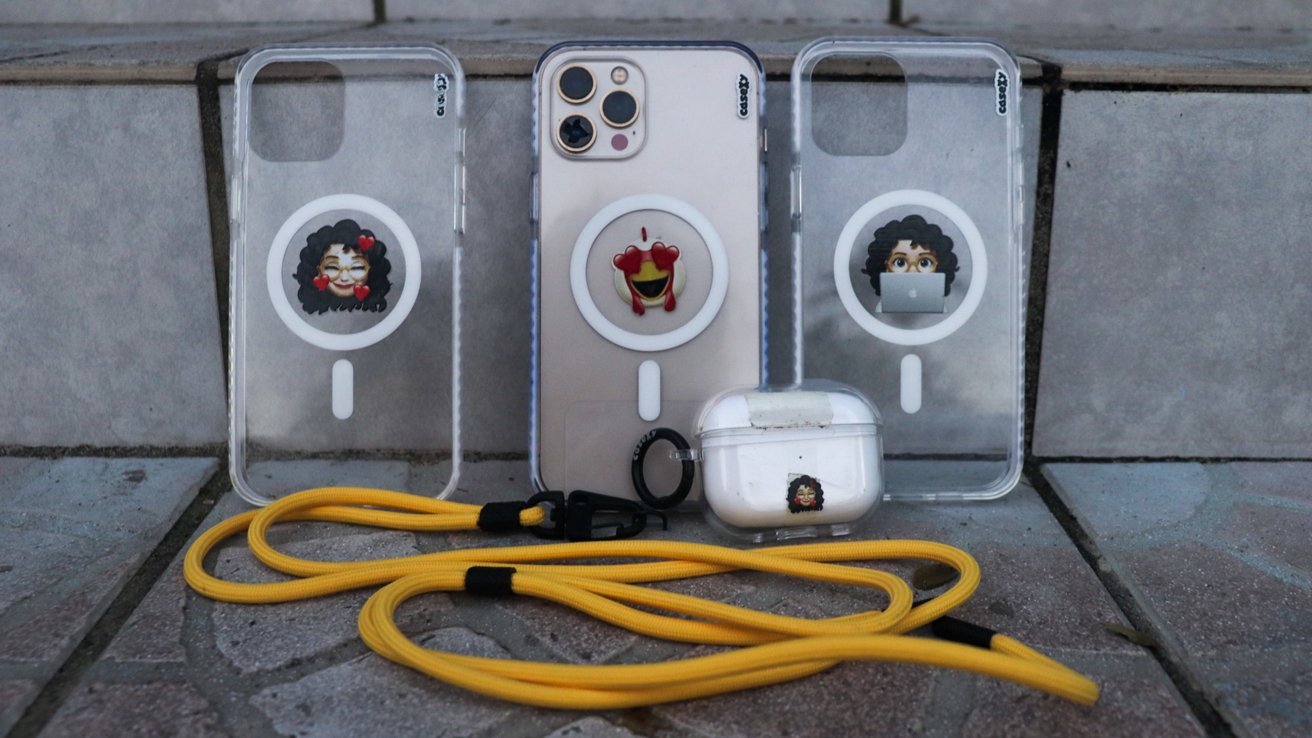 Casexy iPhone cases
3.5 / 5
---
Casexy is an up-and-coming accessory producer with great ideas like the Memoji cases, but its products aren't up to par quite yet.
The Ukrainian company allows people to customize their phone cases and place their favorite Memoji in the center of the case. Naturally, users can only purchase the case through a Memoji-enabled device, like an iPhone or iPad.
The Memoji cases are adorable, and customers are able to choose a MagSafe version. But the unique design begins showing wear after only a couple of weeks of use, and it is covered by whatever MagSafe accessories you choose to use.
Phone Case Design
The iPhone cases are cute. Casexy shipped us three different designs we picked out, two of which were modeled after our reporter's Memoji.
The phone case with a chicken Memoji, unfortunately, has some minor defects around the outline. It seems like the sticker itself wasn't cut out properly and left behind a jagged edge that lifts up a bit.
Fortunately, it doesn't affect the overall integrity of the design or sticker.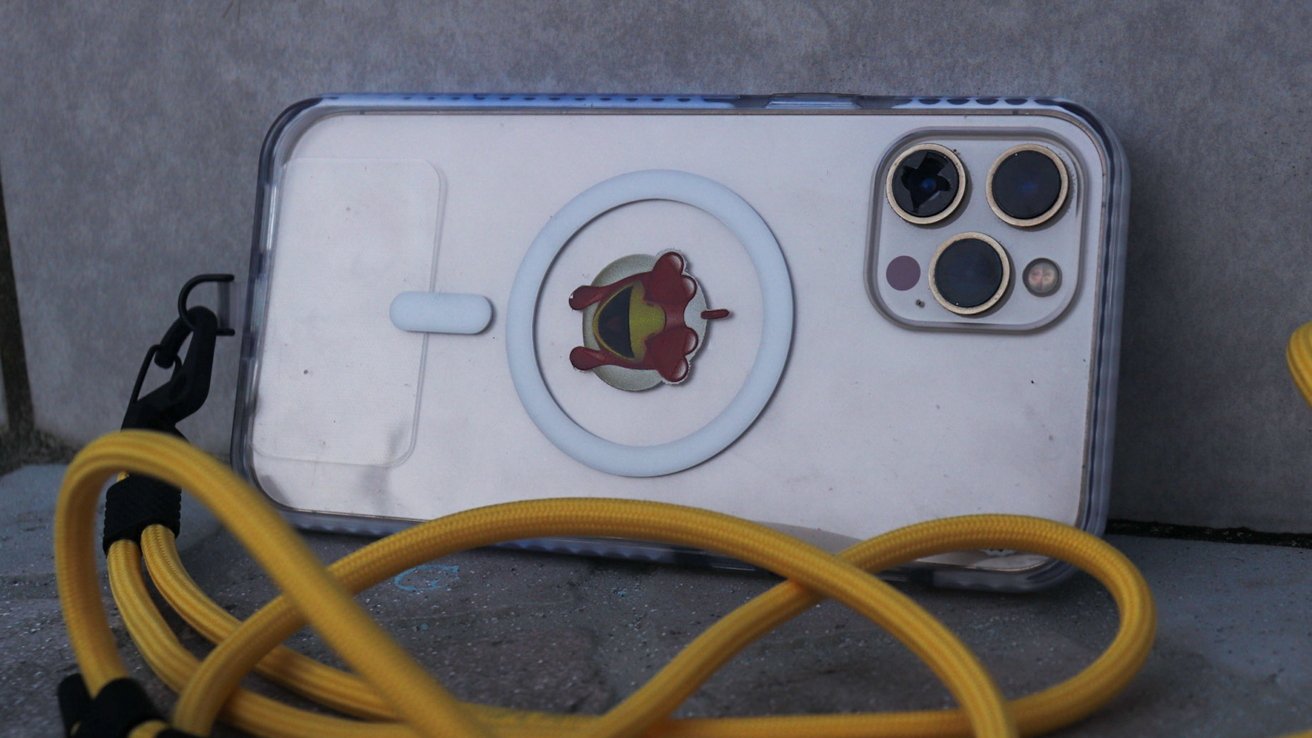 The other two phone cases didn't have any issues when they were unboxed and looked perfect.
Despite its flaws, the chicken case is absolutely precious. It's funny and definitely gets some laughs when taken out in public.
In two weeks, this case has taken gnarly falls, such as one from a few days ago when the dropped iPhone slammed onto the floor so hard the sound reverberated around the room. We held our breath and picked it up expecting a shattered screen, but the phone was fine.
These phone cases are definitely klutz-friendly. The design is showing a tiny bit of wear and tear, but the lipped edges protect the phone camera and Memoji design from getting damaged if it slides across the floor or falls flat.
On Casexy's website, it shows someone taking a razorblade and scraping it along the case's logo and design. In the video, nothing happens, but unfortunately, we didn't have the same results.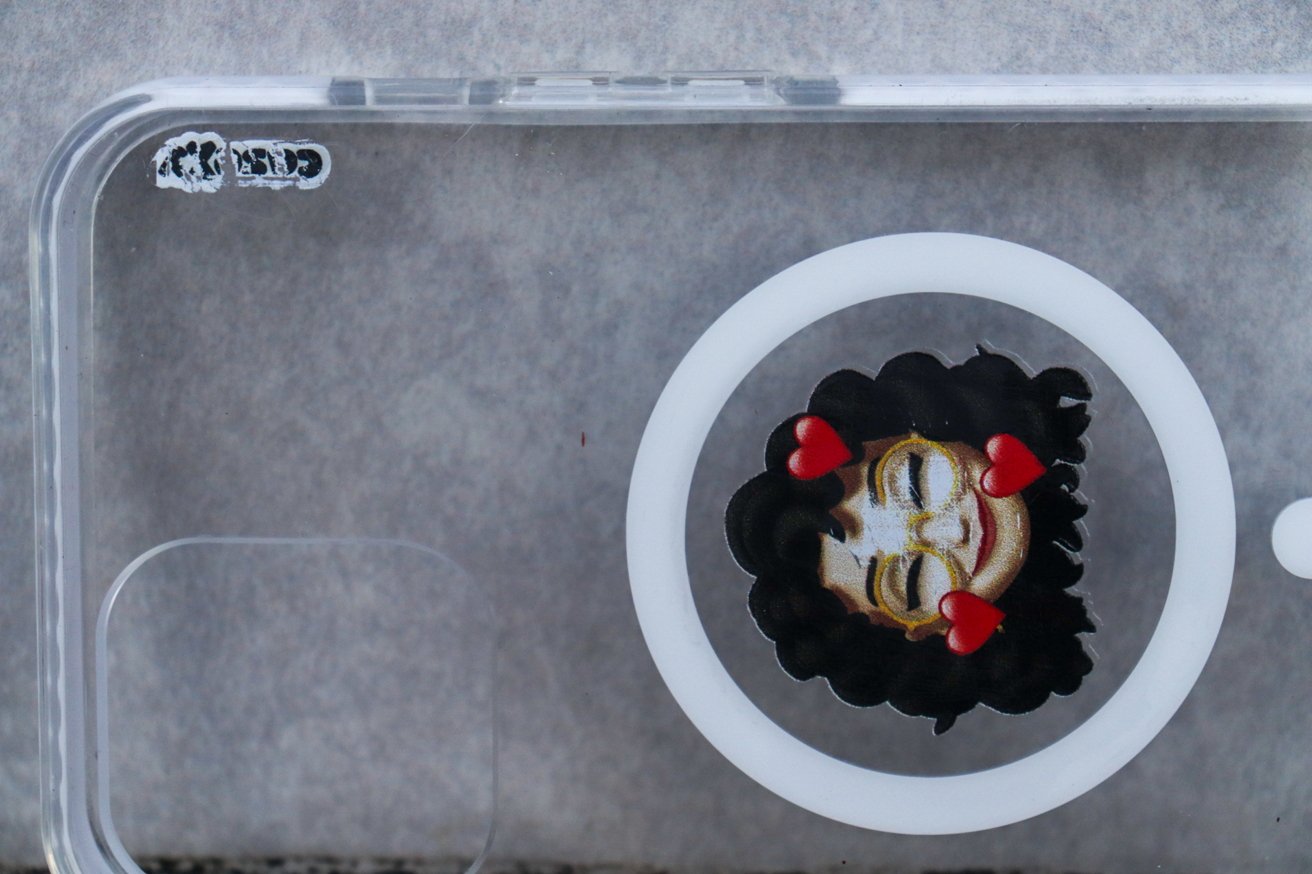 The case itself has a few scratches, but the logo in the top right corner immediately scratched off. The Memoji design lost coloration and has a small hole in it now.
Of course, taking a razor blade to the phone case is a bit extreme, but since it shows on the website that it could take the abuse, we decided to try it to see how true it was. This isn't a deal breaker per se, but it does affect the overall rating of Casexy and its products.
The case itself is sleek and feels great to hold. The silicone material keeps it from becoming slippery without making the phone feel too heavy or bulky.
It also fits snuggly around the phone, ensuring the phone won't slip out. It can be a bit too snug and make it difficult to remove the case.
Even though it does have a snug fit, the lock and volume buttons are still easy to press and anyone who uses the back tap feature can still easily access it when the phone case is on.
Price and Shipping
The Memoji phone case sells for $49.95 plus shipping. The website does offer free shipping on orders that are $50 and over. So, if you are only ordering the MagSafe Memoji case on its own, you will be five cents shy of receiving free shipping.
When choosing regular shipping at $5.95, the phone case should arrive within nine to 15 business days. But customers can choose to pay $19.95 for FedEx Express shipping and receive their case within five to 10 business days.
In total, the price for the phone case and shipping is already more expensive than some of Apple's MagSafe phone cases.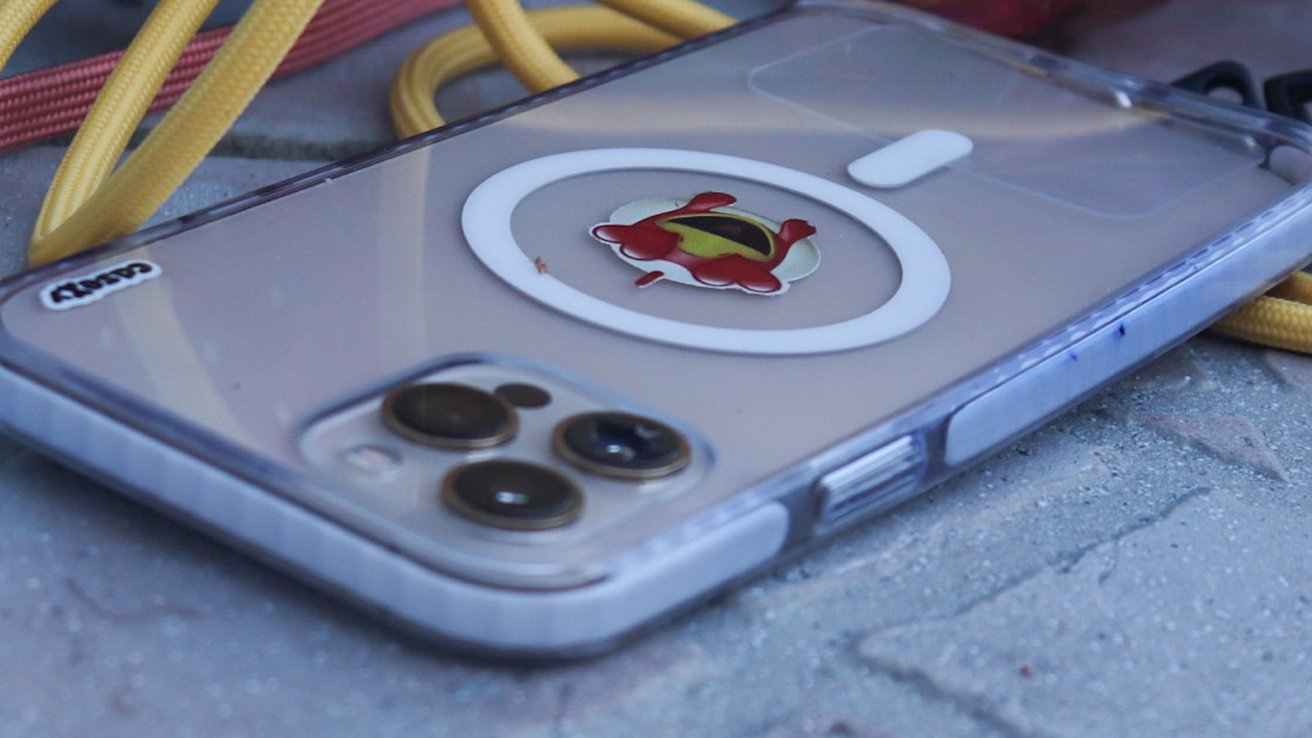 The unique feature that separates it from other cases is the Memoji customers get to add to their cases. It's adorable, but anyone who consistently uses Magsafe accessories like the wallet or leather sleeve will cover up their custom design.
The Memoji case does come without Magsafe which sells for $44.95 plus shipping. Unless they use wireless charging, this case might be better for anyone who doesn't use MagSafe accessories.
Unique case but not quite perfect
Casexy's unique Memoji phone cases are a great gift for anyone who is constantly using Memojis to text. The shop has a variety of different designs that will fit anyone's aesthetic.
But they do have a lot to work on before we can give them a perfect score, such as the video on the product's page which can be considered misleading. The case protects your phone and the designs are adorable, but it's definitely not invincible.
Airpods Memoji Case
While we love the phone case, the Memoji AirPods case protector didn't feel as secure as the phone case and the design started scratching off the first day.
The Memoji design was small compared to the rest of the case. We wish it would've been bigger, but instead it feels uneven and tiny.
The case itself felt like hard plastic. The first time we dropped it, the part covering the lid flew off.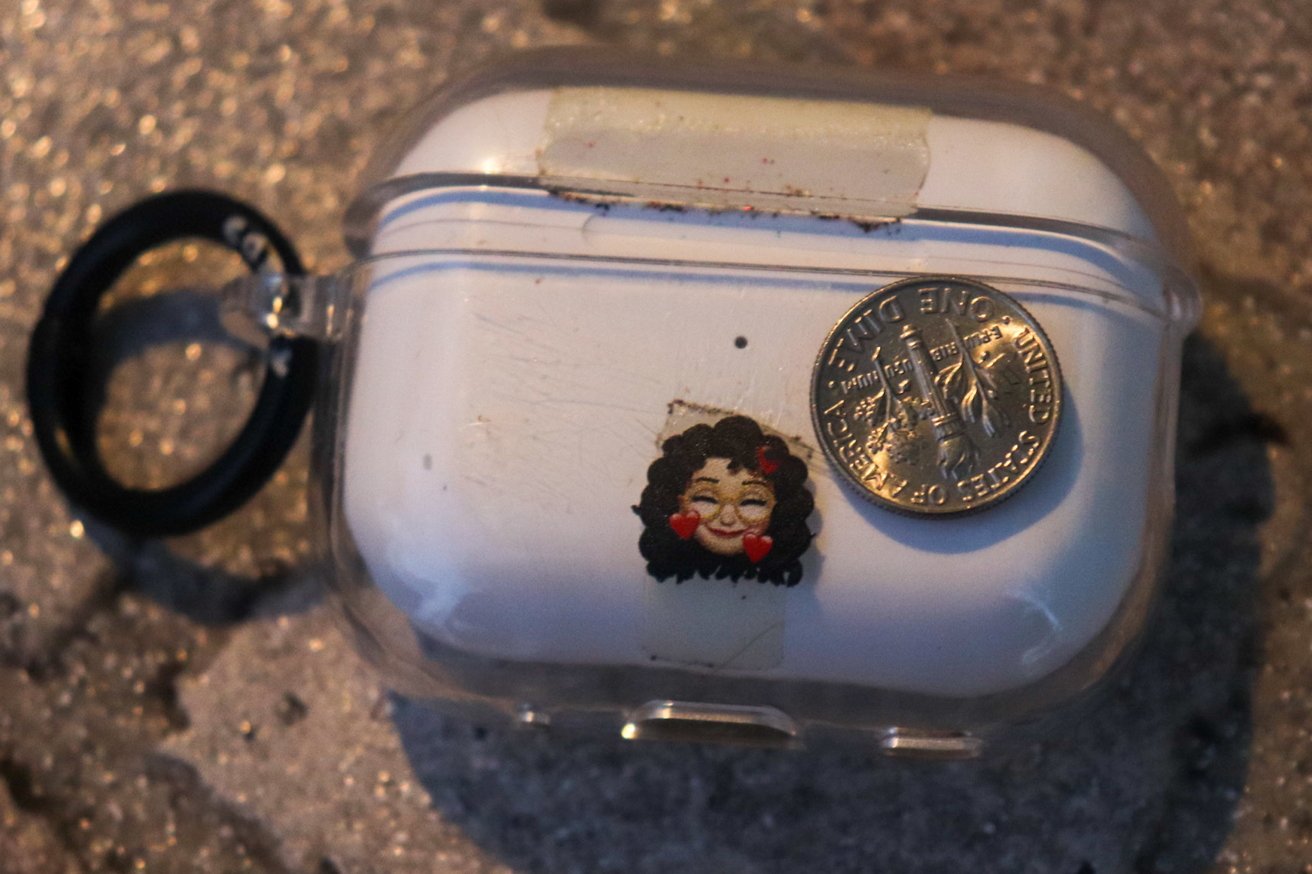 In the package we received, there wasn't any adhesive to stick it to the AirPods.
Unlike the Memoji phone case, the AirPod case began to scratch off the first time it fell. We don't recommend the case for anyone who keeps their AirPods in their purse or on their keys.
In theory, the case is okay. But we don't believe it's worth the price when there are cases out there that do a better job of protecting AirPods.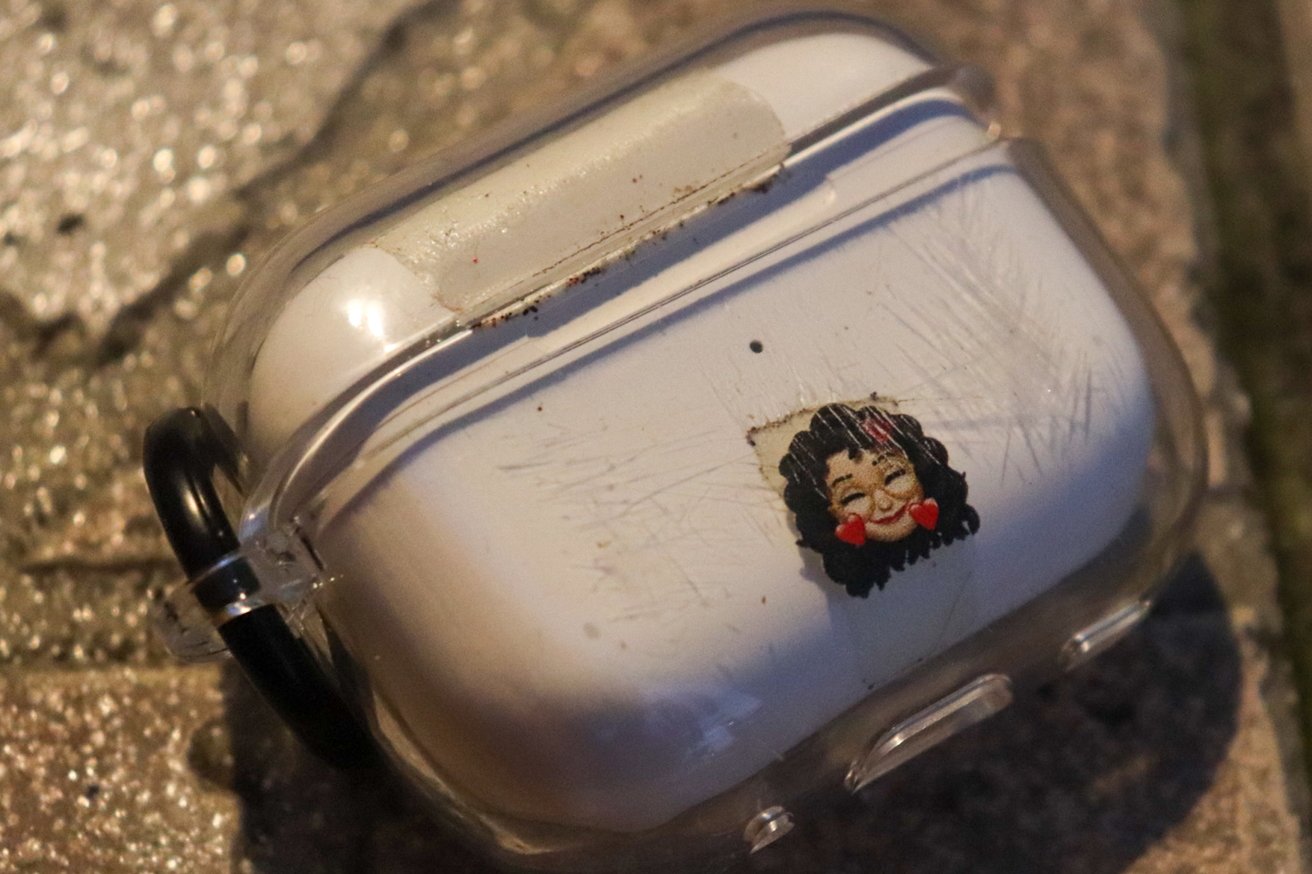 The AirPods case left us wanting more. The sticker design is tiny and easily scratched off.
The part of the case that covers the AirPods case lid popped off the first time it was dropped and can easily be lost if you're constantly traveling with your AirPods.
iPhone Crossbody Strap
The crossbody strap is brilliant. It works with almost every phone case, and it's easy to use.
People who frequently attend concerts, raves, festivals, theme parks, or anywhere they need to constantly pull out their iPhone will love this.
Aside from going on vacation or to events, it's also perfect for roller skating with yoga pants that don't have pockets or going to the gym. It's easy to leave behind purses and just attach keys, AirPods, and, of course, your phone to the strap.
That isn't its intended use, but it is a possibility.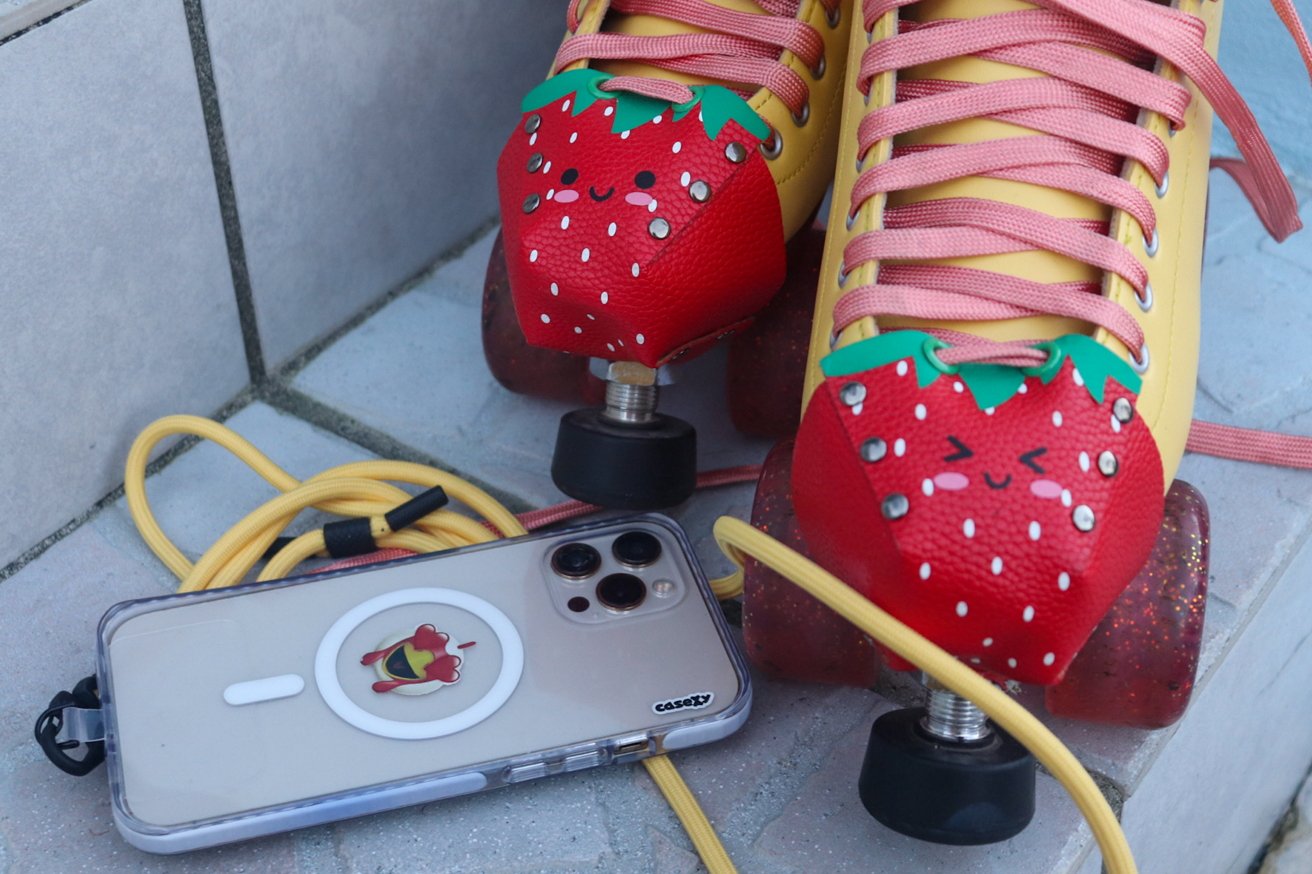 It's easy to attach to any phone case, not just the Casexy case. A thin plastic card with a tab at the end is placed on the back of the case, then the tab is pulled through the hole meant to give access to the charging port. Attached to the tab is a metal ring that hooks onto the strap.
We tried it out on a $20 Heyday phone case from Target, and it was perfectly compatible.
It is available in a variety of vibrant colors to match any style. The long, adjustable cord fits most body types and sizes.
The crossbody strap is fantastic. It's fun, vibrant, and simple. Plus, you don't have to place your phone into a bulky case that would hinder the way you use it.
Final thoughts
Casexy has interesting ideas, and its other phone cases are as stylish and unique as the Memoji case. It also sells a separate collection in collaboration with artists from Ukraine.
According to its website, the artists receive 5% of the proceeds and Casexy donates 25% to "the rescue of the Armed Forces."
As noble as this cause is, Casexy needs to work on a few things before gets a perfect score.
It does offer free shipping, but its most expensive phone case is just five cents short of being eligible for free shipping. That could frustrate any potential buyer, and it doesn't feel right giving them a perfect score when that's the case.
Besides the shipping, the misleading video linked on the product page shows a phone case won't get damaged when scraping a razor across it. This phone case is far too expensive to fail to live up to the marketing hype, and customers should know what they're buying.
While we're still excited to see what this company comes up with next, we can't wholeheartedly recommend it to others until some of these issues are fixed.
Casexy pros
Lightweight and doesn't make your phone feel bulky
Can take the impact from high falls
Cute and unique designs for everyone
Customizable designs
A variety of different cases are available for different generations of iPhones
Phone cases are klutz-friendly
Casexy cons
Misleading marketing on their website regarding the durability of its designs
Memoji design on AirPods scratch away easily
Memoji cases cannot be purchased from devices that are not Memoji compatible
Magsafe accessories cover up the Memoji design
Long shipping times
Products are expensive for the quality customers receive
Overall Rating: 3.5 out of 5
Where to buy:
You can purchase the Memoji phone case from their website.