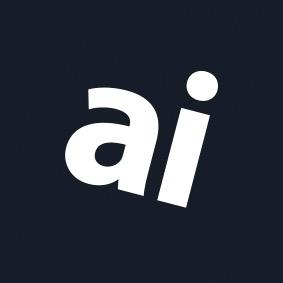 Why you can trust AppleInsider
OWC Thunderbolt Go Dock review: Ditch the big power brick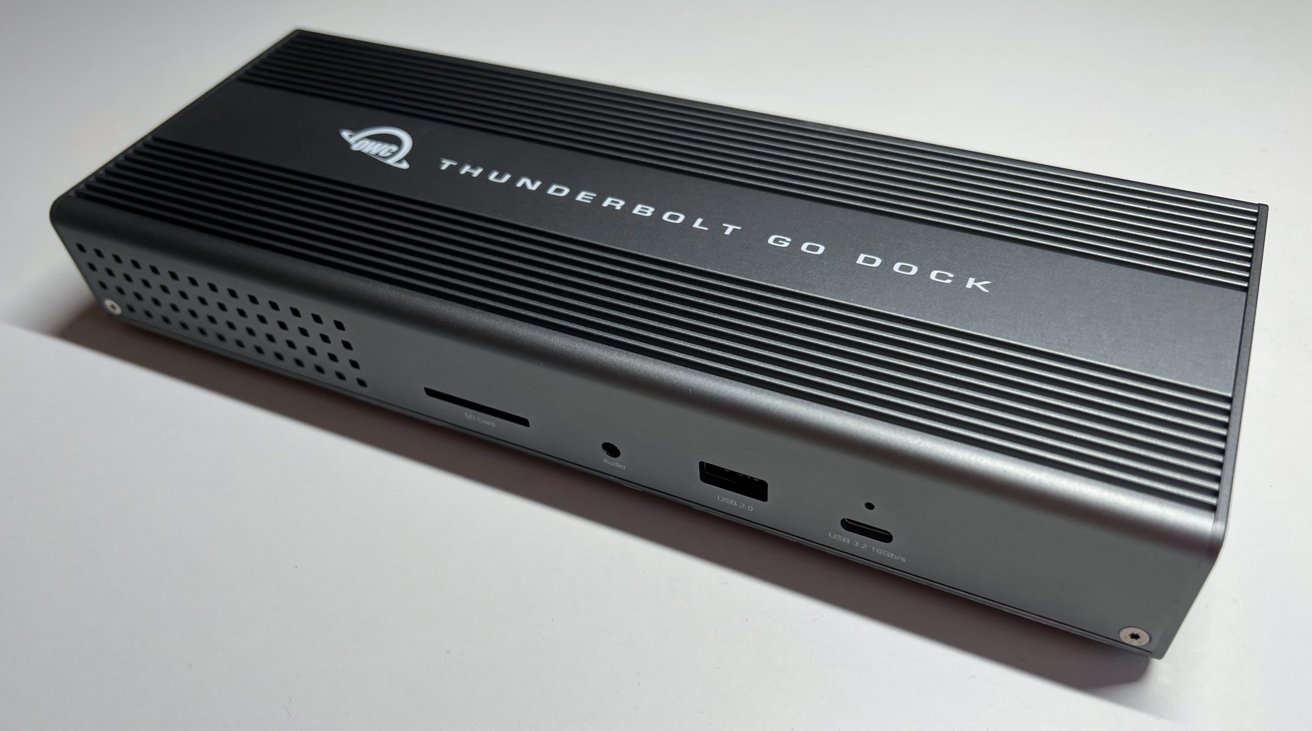 OWC Thunderbolt Go Dock
4.0 / 5
---
OWC's Thunderbolt Go Dock offers excellent connectivity for road warriors without the need for a giant external power brick, but its port selection is a little low for the price.
If you have to move a MacBook Pro between locations, and you need to have a more extensive selection of ports than what Apple includes, you have a few options.
There are dongles, but we don't recommend them for the most part.
Another option is a USB-C non-Thunderbolt hub, either external or a clip-on, which certainly solves the port problem. If you pick right, you can get power to your MacBook Air or MacBook Pro, but you'll still have to shlep around a DC power brick or big wall-wart.
The other route is to get a Thunderbolt dock. These are generally larger than USB-C docks or clip-on ones. And then, there's the power brick situation too, and they can get pretty big with higher-powered docks.
A chunk of dock
As a device with a built-in power supply, the Thunderbolt Go Dock isn't exactly a compact unit, but it's also not really any larger than existing Thunderbolt docks.
The aluminum casing has many square perforations, presumably for ventilation. Thunderbolt docks are already a little toasty, and incorporating the power supply doesn't make it any cooler.
The aluminum enclosure also helps dissipate heat, thanks to a ribbed section spanning the top, acting as a heat sink. Since there's no fan, it's a quiet unit, but it needs to pull every trick it can to get rid of heat.
That said, the design is best described as utilitarian. It's a long, metal, boxy device that has subdued OWC branding on the top. This is fine, honestly. Not everything needs to look like art.
With the power supply at one end, all of the ports and connections are pushed to the other, save for one used to connect the power supply to a wall outlet.
The unit is dense compared to a Thunderbolt dock with no integrated power. But, it's about the same weight and occupies far less space in a travel bag when you add the power brick for those other docks.
A little low on ports
On one side, you have a USB-C 3.2 port capable of 10Gbps data transfers. The same side also has a USB 2.0 port for keyboards and the like, a combination headphone and microphone jack, plus a SD card reader just in case you're not using a 14-inch MacBook Pro or a 16-inch MacBook Pro.
That card reader has peak write speeds of 310MB/s, which is about the same as you would get on the 14-inch and 16-inch MacBook Pro's version. I've co-opted the SD card slot on my M1 Max Macbook Pro for more storage with a microSD card adapter, so the second slot is nice to have.
At the end of the dock opposite the power connector is a Thunderbolt 4 port, intended to be plugged into the host Mac, alongside a lock slot.
On the back, there's a pair of Thunderbolt 4 ports, two USB-A 3.2 10Gbps ports, an HDMI 2.1 port, and a 2.5 Gigabit Ethernet connection. Speeds are as-expected from the USB-A, USB-C, and Thunderbolt ports.
That 2.5 Gbps Ethernet port is an interesting addition. Most networks are still either wireless or gigabit, so wide utility in 2023 is questionable. But it's a nice future-proofing or a boon for folks with a faster-than-average wired network at the workspace or remote location.
In total, after you've plugged the MacBook Pro into the dock, you've exchanged one notebook Thunderbolt 4 port for a total of ten extra connections.
For road warriors, this will work well. But, for $399, you can get a more desktop-oriented dock with better connectivity for less money.
Video expansion
According to OWC, you can connect an 8K display to the dock or run two 4K displays through it instead. Admittedly, what you can do depends on the MacBook you connect to, so not all possible combinations will be available for all Mac models.
It could also be argued that, at least for the 14-inch and 16-inch MacBook Pro, the HDMI port duplicates what's already included. More is better, though, assuming your MacBook Pro can handle three or four displays.
A powerful benefit
Thankfully, the Thunderbolt 4 port to the host Mac offers up to 90W power delivery. This isn't quite the 96W of the power adapter included with a M2 Pro 14-inch MacBook Pro, but in our trials, it will keep a 16-inch MacBook Pro powered up even under constant load.
Since it's a powered dock, devices connected to the other Thunderbolt and USB ports can also be powered. All of the portable hard drives and SSDs we tested worked fine, and an iPhone charged at 15W speeds.
Brick-like design, no power brick
I've done a lot of traveling for the last four years, for personal and professional reasons. My go-to power solution has been the old USB-C adapter from my retired 2018 MacBook Pro with a now-discontinued Hyper products sleeve that provides a pair of USB-A ports.
But, it could be better. When I shut down the Mac, I have to disconnect and reconnect the USB-C cable at the adapter end to force it to reconnect.
I've brought an assortment of USB-C docks, and I'm not a fan. They're either too big with the adapter, or have fixed USB-C cables that are too short for how I like to elevate my MacBook Pro when I'm at the least ergonomic workstations possible.
Ironically, OWC announced this dock while I was on this last outing.
The whole point of the OWC Thunderbolt Go Dock is to provide all of the benefits of a powered dock in a package that does away with the extra power brick and some of the finickiness of USB-C. In producing a single-box solution, it's certainly met its goal.
It also offers a good selection of ports, albeit one that would be better suited to devices like the iPad Pro, MacBook Air, and 13-inch MacBook Pro, which don't ship with many ports, and could benefit from HDMI and the SD card reader. The 14-inch and 16-inch MacBook Pro gets some duplication, but the 2.5 Gig Ethernet is still a plus.
But, there's the problem of price. At $399, you can get a better selection of ports for the same price with other docks, even from OWC itself, albeit with an external power brick. I've spent far more than that on lesser solutions I've tried over the years.
OWC aimed at delivering a more portable Thunderbolt dock with good power delivery, minus a giant power brick. The Thunderbolt Go Dock is an excellent answer to the problem but on the premium side.
OWC Thunderbolt Go Dock - Pros
No power brick
2.5Gbps Ethernet connection
90W power delivery
OWC Thunderbolt Go Dock - Cons
Similarly-priced Thunderbolt docks offer a better port selection
Where to buy
The OWC Thunderbolt Go Dock can be pre-ordered from the OWC website for $335. Initial shipments begin in March.