Geekbench 6 released to better benchmark modern hardware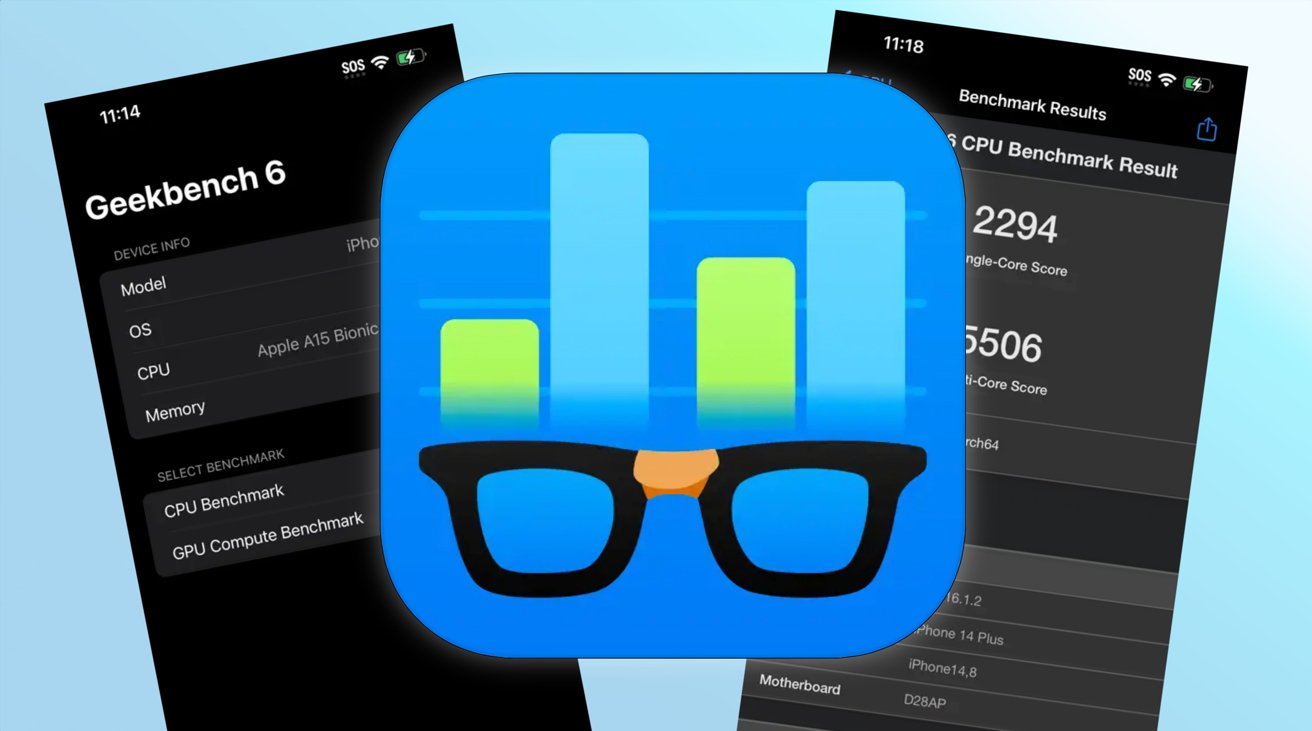 Geekbench has been updated to version 6, with the cross-platform benchmark improved to better handle the improved specifications of modern smartphones and other devices.
Geekbench is a highly-used benchmark tool, providing quick ways to compare the performance between similar-specification devices. On Tuesday, the app was finally updated by Primate Labs to version 6, bringing with it quite a few improvements.
The new version is made to better accommodate changes in the tech world since the release of Geekbench 5. Machine learning, larger smartphone cameras, and higher core counts have significantly changed the way we use hardware, necessitating the update.
Part of the changes is new "real-world tests," which goes a little beyond simply crunching numbers at high speed, and into how long actual tasks take to complete. For example, it will measure how long it takes for an example website to load, for filters to be added to a photo, or to render a PDF.
New tests in this fares include blurring backgrounds for video conferencing, removing background objects from images, and processing text "within a development workflow."
"These tests are precisely crafted to ensure that results represent real-world use cases and workloads," the app's description states.
The CPU benchmark also adds new tests, covering application areas including artificial intelligence, augmented reality, and machine learning. GOPU benchmarks add support for machine learning and a more uniform GPU performance across different platforms.
Available for iOS, macOS, Windows, and Android, Geekbench 6 is free for non-commercial personal usage. A paid Pro edition will also be available, incorporating things like command line operation and offline results management, with a limited-time 20% discount reducing it to $79.
AppleInsider will be updating the most recent Mac reviews with GeekBench 6 numbers in the coming days.