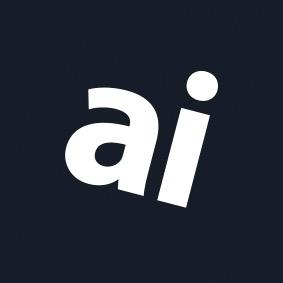 Why you can trust AppleInsider
MindNode 2023.0.2 review: Modern & marvelous mind mapping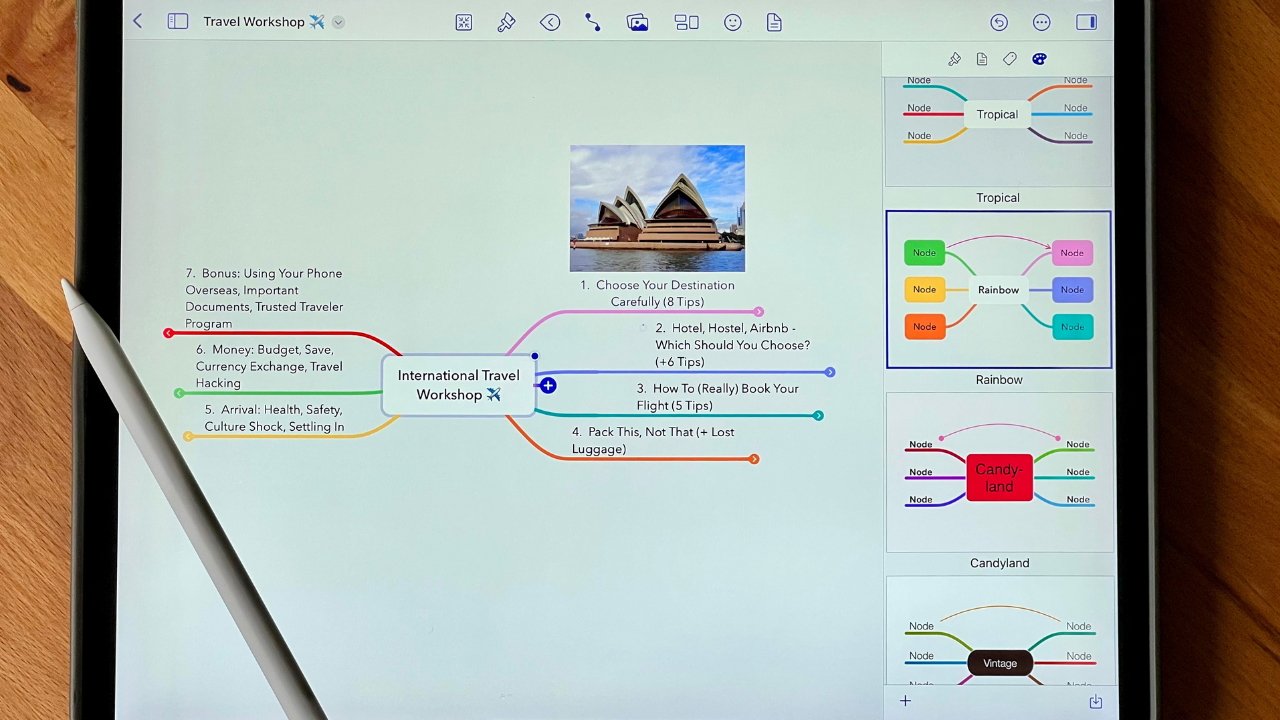 MIndNode 2023.0.2
4.5 / 5
---
Cross-platform MindNode can help you work faster if your routine requires you to take non-linear notes, present a workshop, or brainstorm at meetings.
MindNode is a top-rated app best for its mind-mapping functions. You could also use MindNode as an outlining tool, but the outlining functions are best suited for quick entries, and you could use Apple's Notes or Reminders app instead for rudimentary outlines.
When working on a complex project, mind maps have advantages that outlines lack. An outline format is simply text in a list composition, and you can lose sight of the big picture when scrolling down to see each part of the project.
Also, not every project fits within the confines of chronological order, plus outlines are poorer when a task has moving parts at various stages of completion.
Similarly, during brainstorming meetings, it is better to keep up the momentum and record all ideas quickly before they are lost. Using the mind-mapping method can improve your workflow in this case.
Alternatively, when jotting down notes during class, you can use the mind-mapping method to help you keep up with the teacher by removing the friction of deciding where to put each note. The visual organization also lets you search quickly through your notes after class.
Advantages of modern mind mapping
You can do mind mapping on paper, but using MindNode gives you an infinite canvas to work on. Unlike paper, you can keep growing your map without limits in any direction you like.
Plus, a complex mind map with many branches of connected nodes can be difficult to navigate. MindNode lets you fold or unfold branches so complex mind maps stay clutter-free.
If you regularly do slide presentations, a mind map is an alternative to give your audience an overview while letting them anticipate upcoming points. You can start with all branches closed and gradually reveal each aspect by unfolding a specific branch in your presentation.
Many visual learners love that they can keep the details of a project visible without losing sight of the whole picture. This way, when making a mind map, each node can contribute to the next one as you see how it relates to the overall big picture.
Xmind is a popular alternative, but it is only available on Mac, iPad, and iPhone, whereas MindNode is available on those devices and on Apple Watch. Lucidchart is another good option to consider but it is better for flow charts and Venn diagrams.
MindNode for mind mapping
MindNode stands out amongst other mind-mapping apps on the App Store with its clean, modern design and text boxes with rounded corners. These text boxes are called nodes, and we like that the canvas has a clean user interface as you create your mind map.
Start by entering the main idea at the center of the mind map. Add additional nodes by clicking on the plus icon. The connection between nodes is called a parent, child, or sibling within a branch.
You can easily detach and move an entire branch of nodes, and they will stay connected within the branches. This way, if you need to detach a branch, the rest of the mind map is not ruined.
When using this as a visual presentation, you can use stickers, emojis, and photos to present your points with added flair. For very complex branches, you can fold individual branches to focus on one at a time.
To better streamline your workflow and save you some time, this comes with colorful templates. You can change the color palette as you wish and use different colors to differentiate between each branch. You can also add tags to them for even more organization options.
Some ideas or parts of a project may include tasks to be checked off. To streamline your workflow, you can export these tasks to Apple's Reminders, Things, or OmniFocus.
In addition to being compatible with these and other apps, MindNode is available on iPhone, iPad, Mac, and Apple Watch, so you can always access your projects from any device. However, using an Apple Watch with MindNode is only practical when you want to see your map as a color-coded outline.
Another MindNode limitation is when you are creating complex mind maps, you will not be able to see all of your unfolded branches because you can only zoom out at a maximum of 10 percent.
You can download MindNode for free, which is sufficient for many users. The free version allows you to create and edit nodes, view the mind map as an outline, fold and re-organize branches, and import and export documents.
If you want additional features such as adding images and stickers, setting up Siri shortcuts, or exporting tasks with Reminders, Things, and OmniFocus, upgrade to the paid version.
MindNode vs. Freeform
If you are considering using Apple's Freeform for free instead of MindNode as a mind-mapping tool, there are differences and limitations with Freeform. Although Freeform is a free app and has features for collaborative whiteboard features, it is not the best mind-mapping tool because it's a general-purpose visual tool rather than a mind-mapping one, so a dedicated app is better.
MindNode allows you to create connections between nodes, while Freeform doesn't. Because of these connected nodes in MindNode, you can fold and unfold a complex branch to make room for a cleaner space while working on other parts of your project. In Freeform, you cannot connect or collapse boxes as a whole while working on different sections of your whiteboard.
Text boxes or images can overlap on Freeform and create a chaotic mess when building a complex project. With MindNode, individual nodes move with each other to keep the entire mind map organized. Also, because nodes don't overlap on MindNode like on Freeform, you don't risk losing smaller nodes within a large mind map.
As a mind-mapping tool, MindNode excels over Freeform due to the functionalities of being able to move, tag, connect, detach, and reconnect nodes. If you forget to add a secondary node to a main node, you can drag and drop it into the main node to attach it, and you can keep adding to, updating, and changing a MindNode mind map for as long as you need.
Like Freeform, there is an option to collaborate on a project using MindNode. When sharing a project with another user, you can share it as a view-only document or allow the other user to perform edits. All users would need to have the MindNode app downloaded to collaborate.
MindNode - Pros
Clean and modern UI
Easy to move, tag, connect, detach, and reconnect nodes
Keeps very complex mind maps organized
Options to fold or unfolds branches
Built-in color-coded templates
Can send tasks to Apple Reminders, Things, or OmniFocus
Available on iPhone, iPad, Mac, and Apple Watch
MindNode - Cons
Max zoom out is 10 percent
Free version is very limited
Rating: 4.5 out of 5 stars
Where to download
You can download MindNode for free or subscribe to MindNode Plus for $2.49 monthly or $19.99 yearly.