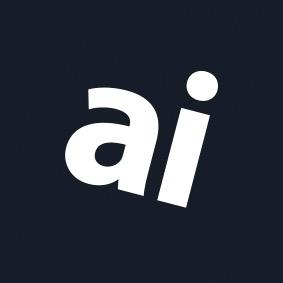 Why you can trust AppleInsider
SiriusXM review: Great, except for a terrible CarPlay execution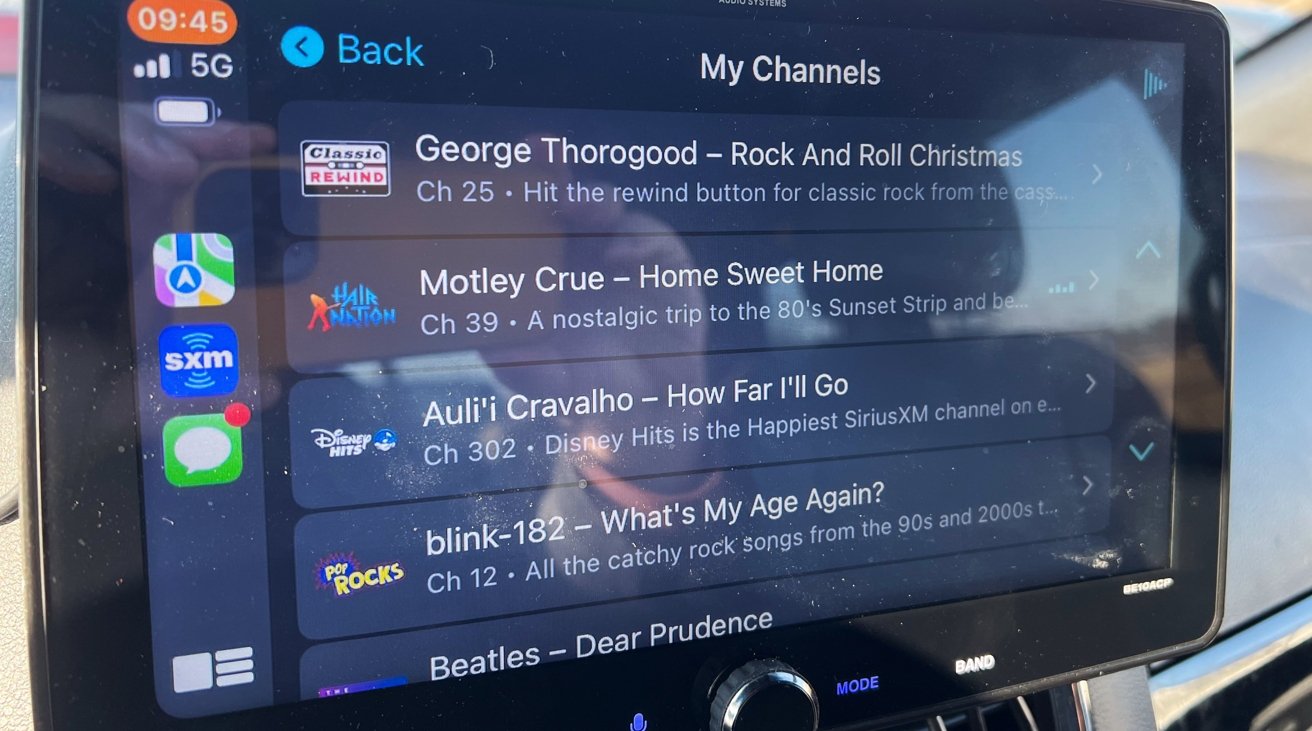 ---
SiriusXM has been around for ages, and while the iPhone app streaming version is good, its CarPlay version needs to be a whole lot better.
Radio will be around forever. It's ubiquitous, cheap, and not technically complicated to receive signal. Satellite radio isn't quite as easy, and to catch that signal, you need dedicated gear.
Sirius and XM, once independent services, were mostly car-based services. There were also little hand-held iPod-sized radios that you could carry around, dock into a boombox, or connect to a car slot if you didn't have a dash unit.
With content becoming a bigger priority to users than any loyalty to a specific station or hardware, broadcasters must follow their audience wherever they may be listening. In most cases, that means streaming.
So, along the way, SiriusXM shifted to a streaming model on top of its satellite broadcasts.
And, since it's a streaming platform, it's also feasible to listen in a car without satellite hardware by connecting an iPhone to the infotainment system.
Everything I had to know, I heard it on my radio
Metaphorically spinning the dial, SiriusXM offers listeners a considerable amount of content. With over 400 channels available through the SiriusXM app, there's an awful lot of choice available.
There are music channels, as you would expect, that cover a variety of genres, including rock, pop, and country. There are also some highly specific channels, such as Elvis Radio, Disney Hits, and the Michael Jackson Channel.
For sports fans, there's analysis from ESPN and Fox Sports, as well as sport-specific content, including channels for the NHL, NASCAR, NFL, NBA, and Fantasy Sports.
A Talk and Entertainment category covers a wide spectrum of tastes, from the more serious areas like Business Radio and Mental Health Radio to more entertaining areas.
This is where SiriusXM excels: it has channels that feature major names, including stations for Conan O'Brien's Team Coco and Andy Cohen. This also flows into the comedy stations, with highlight channels fronted by Kevin Heart, Jeff Foxworthy, and Larry the Cable Guy, archives from George Carlin, and channels from Netflix, Comedy Central, and Just for Laughs too.
That star power is best underlined by Howard Stern, whose show is a big draw for SiriusXM as a whole.
You'll also find an array of news-related stations and others, including holiday-specific programming.
What you can pick up on satellite hardware varies by manufacturer and subscription plan. In addition, many of the channels are only available when streaming, such as through the SiriusXM app.
How music changes through the years
A subscription to SiriusXM doesn't just include the stations. It also heavily features podcats, which are a natural extension of radio shows.
Depending on the subscription offered, you can access premium podcasts from Stitcher. Like the primary radio subscriptions, you're accessing ad-free premium content from Stitcher's service, which gives you even more listening choices.
SiriusXM also produces its own original podcasts.
If you're subscribing for the music, listening to personalized Pandora stations takes the dedicated channel even further. They're personalized playlists, so you can set a specific artist with no SiriusXM station to play and have a similar benefit.
Another area that SiriusXM goes into that traditional radio doesn't tend to is video. Depending on your chosen subscription, you can watch exclusive in-studio video for many stations broadcasting on the service.
Most of the content will be offered via the SiriusXM app, along with devices supporting satellite radio directly. As you will probably expect, navigating and using the app is fairly typical of other music or content streaming services.
The SiriusXM app itself is free, weighs in at 178.5MB in size, and requires iOS 14.0 or iPadOS 14.0 or later. Older versions are available for really old devices, but not all the old apps have access to the newest channels.
The iPhone and iPad apps have a main Discover tab that provides ways to see stations you've previously listened to, suggestions based on your listening habits, and ways to search through the channels for new ones.
This includes the plethora of podcasts that SiriusXM provides.
There's also a Favorites tab, which you can easily add stations for quick access in the future. This includes channels, specific shows, and even episodes that you want to listen to again another time.
There's a more direct search feature so that you can find channels or shows by name, genre, key words, and so on.
This is all pretty standard stuff, and using it is pretty conventional. Enough so that there's little to complain about when using the app on iPhone, iPad, or Apple TV.
You had your time, you had the power
We like the apps just about everywhere. The song metadata is reasonably up to date on iPhone and Apple TV. Both are easy to use and quick.
But the CarPlay implementation has been terrible in every aspect for the years we've been using it, and the latest few updates have made it worse. For example, song metadata is often a song or five behind.
Our SiriusXM car hardware didn't have this problem. And that hardware had features to jump to a favorite track when it was on any other channel — which the SiriusXM CarPlay app doesn't seem to have.
This isn't limited to bad wireless connectivity situations. Most of I-95 is full-strength 5G and even 5G with mmWave, so that's not it. Performance in this regard is the same on 4G with one bar, all the way to full strength.
The company has said on Twitter that the metadata thing is a bandwidth consideration. This seems contrary to what they implemented in the recent update, with graphics for favorite channels many, many times the size of frequent text updates being reloaded every time the app launches or the screen is reloaded. Text metadata updates are a fraction of the data of the images for favorite channels, so that claim makes no sense.
And the metadata doesn't have to be updated constantly. Once a minute or so is sufficient.
Adding aggravation to the whole situation, when you hit the back button from the song you're on to see what's on the other channels, the metadata doesn't refresh. You have to go back to the app's home screen and then hit the channel summary again after you just backed through it.
And the metadata seems to update fine on the iPhone when not tethered to CarPlay on any screen, so this is baffling.
We watch the shows, we watch the stars
The modern streaming landscape is a very competitive market. When users aren't listening to music, they're listening to podcasts, and who they listen to matters more than ever.
Getting big brands and famous names is a big advantage of SiriusXM. This is especially true in a world where streaming services like Spotify are trying to court others so they can have exclusive content.
Like traditional radio, SiriusXM's attachment to Stern gives it a leg up in this regard.
Add in the wide array of podcasts that it makes and those it offers in partnership with Stitcher, as well as the extended music options from Pandora, and it's a combination that's quite appealing.
There's also some variety in choice, as the subscription-based service is available in a few tiers.
The Music Showcase, with the fewest channels, some advertising, and none of the exclusive, Pandora, or podcast bits, comes in at $4.99 per month for streaming devices only. Add in the car radio streaming, and it's $12.99 per month.
Streaming Music and Entertainment has almost all of the ad-free channels, except for some sports and no Howard Stern, and while you miss out on the Pandora stations and Stitcher Premium, you do still get original podcasts. That's $7.99 per month for streaming-only and $17.99 with the car radio option.
The full-fat Platinum service, which includes all sports channels, Pandora, Stitcher, and Stern, rises to $10.99 per month for streaming-only and $22.99 with a car radio. I pay for this tier and have for years.
However, if you have enough phone signal where you usually drive, and you're prepared to hook your iPhone up to your vehicle's infotainment system, there's not really that much incentive to pay for the more expensive variant with satellite compatibility.
And, if you can, have your front-seat passenger control the app instead of using CarPlay because that's simply awful.
SiriusXM Pros
Premium content and high-profile hosts
Wide variety of channels
Pandora's playlists
Podcasts included
Sirius XM Cons
The CarPlay execution is miserable, and arguably the main reason for SiriusXM streaming
You've yet to have your finest hour
Giving one score to SiriusXM is hard. The service is good, the streaming is technically executed well, there is an incredible variety of content, and it feels more personal as a radio other than just Apple Music streaming. In addition, the iPhone and Apple TV apps are really good.
But that CarPlay app as it stands is inexcusable, and it needs to be perfect given the car-centric purview of the service. Unfortunately, since it's that bad, and SiriusXM really needs it to work well, we can't give the service more than 3 out of 5 overall right now.
If they fix that CarPlay app, we'll get back to you and update this review. But until then, if you're reading this during US east coast daylight hours, I probably have it playing on my Apple TV.
Rating: 3 out of 5
How to subscribe to Sirius XM
SiriusXM is available to subscribe to via the official website. There are assorted new subscriber options.