Apple Watch dominated smartwatch market sales and profits in 2022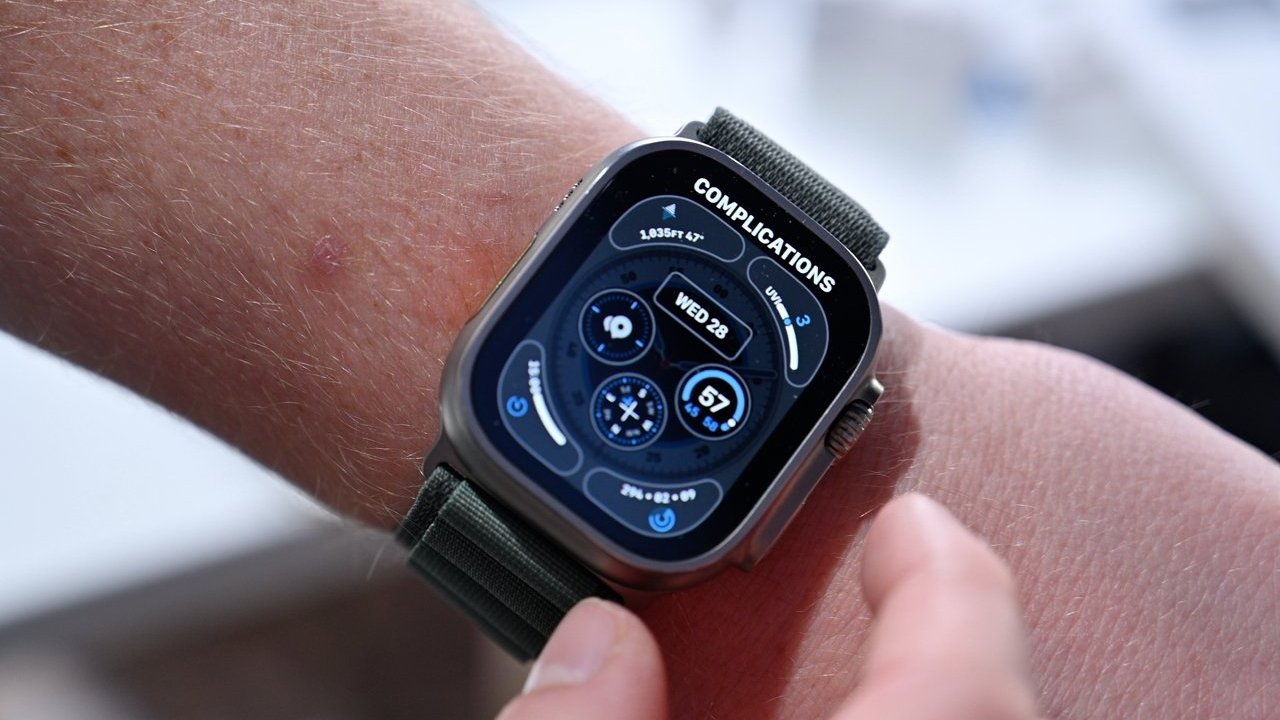 Apple is not only the biggest smartwatch vendor, but it pulls in more than half the market's revenue as well, driven by the Apple Watch Ultra.
New research by Counterpoint continues to show Apple in the lead for the smartwatch market in every regard. According to the data, Apple Watch accounted for 34.1% of all smartwatch shipments in 2022, and 60% of the revenue for the entire market, globally.
Previously, Counterpoint said in November 2022 that Apple Watch had accounted for almost half of all smartwatch shipments in Q322. Since then, however, the new research says that despite strong growth in the first three quarters of 2022, Q4 saw smartwatch shipments fall 3% year-over-year.
"This was the market's first negative growth in eight quarters since the pandemic hit the world in 2020," Counterpoint analysts report. They say the decline came "amid inflationary pressures and slow India growth."
However, there has also been an unexpected split in the market, with sales of mid-price smartwatches declining, while both low- and higher-price ones have increased. Sales of smartwatches costing under $100 rose by 34% year-over-year, and of those retailing for more than $400 rose 129% year-over-year.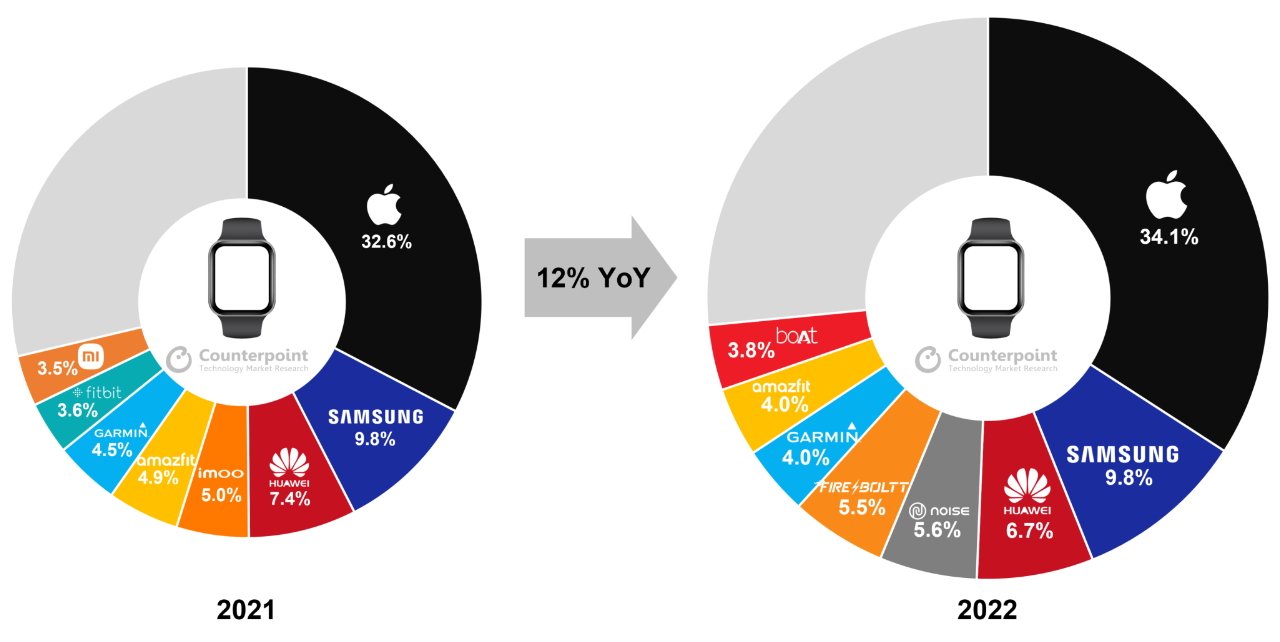 "Apple strongly drove the average selling price (ASP) rise in the global smartwatch market in 2022, especially in the >$400 price band," said research analyst Woojin Son said. "There are two main reasons for this ASP rise — a diversified Apple smartwatch line-up and a rise in the exchange rate."
"This year, Apple released its first premium model, Ultra, at a release price of $799 in the US," continued the analyst. "In addition, as the exchange rate rose, the local price of Apple Watch in various countries changed."
Overall, the "demand for the premium segment remained relatively strong despite the decline in consumer sentiment at the end of 2022," he said.
Counterpoint estimates that strong sales mean Apple's shipments increased 17% in 2022 compared to 2021. "In addition, annual shipments increased by 50 million for the first time, accounting for about 60% of the global smartwatch market revenue," it says, "...further widening the gap with No. 2 Samsung."
Samsung's 2022 shipments reportedly increased around 12% year-over-year, and the company has taken about 10% of the market.