A new Mac Pro is coming, confirms Apple exec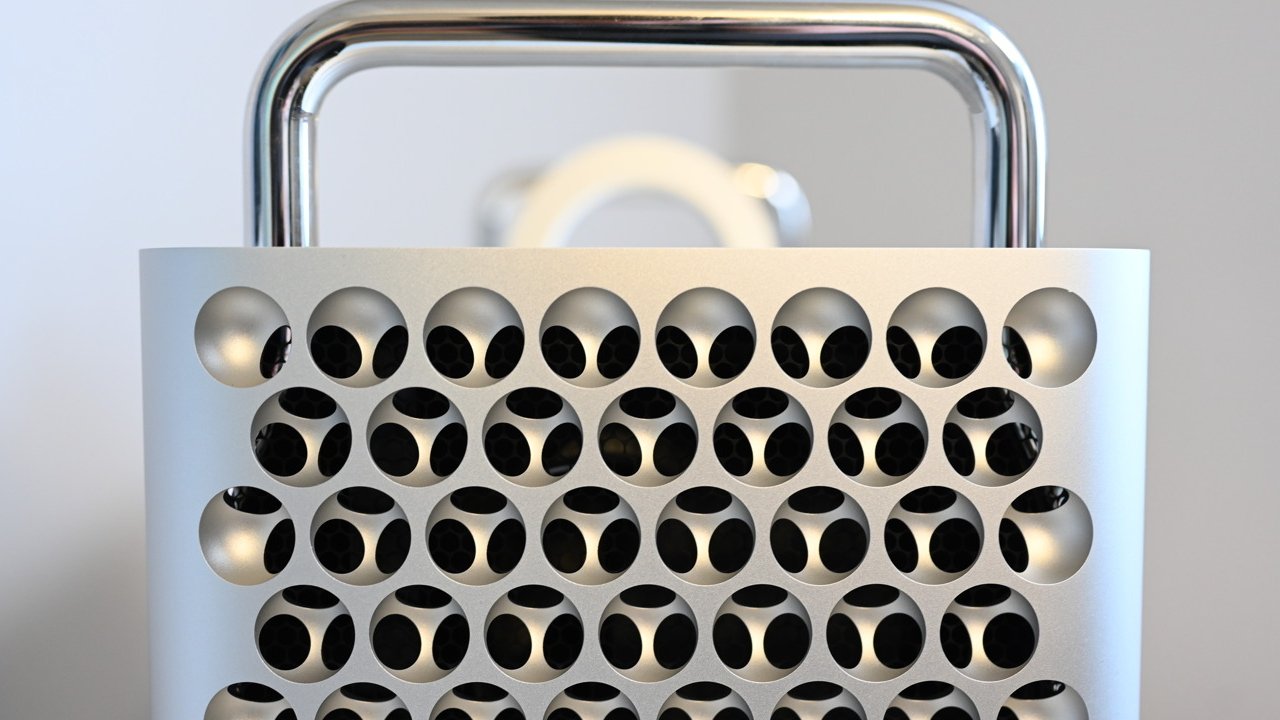 Apple hinting around the release of a Mac Pro continues, with marketing chief Bob Borchers saying that bringing Apple Silicon to the whole Mac product line is "a clear goal."
While the rest of the range has moved to Apple Silicon, and the company launched an entirely new model with the Mac Studio, we've otherwise only had hints about the new Mac Pro.
Now the hinting continues in a new interview with Apple Vice President Worldwide Product Marketing, Bob Borchers, who is continuing to speak about the benefits of Apple Silicon. Talking to India Today, he reaffirmed the company's ambitions.
"We have a clear goal to transition fully to Apple Silicon," he said. "We believe strongly that Apple silicon can power and transform experiences from the MacBook Air to all the way up to the Mac Studio."
It's curious that here he appears to place the Mac Studio at the top of the lineup, but for the rest of the interview, he repeats that every Mac will be on the new processors.
"We've been very clear from the beginning that our goal is to take our entire product line to Apple Silicon," he continued. "And that's something we intend to do."
Apple's ambition
Borchers says that Apple is focused on the whole Mac, rather than the processor — and yet also that making its own processors is a huge advantage.
"It's important to reiterate that customers buy products, not chips," he said. "One of the core advantages we have in developing Apple Silicon is that we're not thinking about anybody, but our customers... and we don't have to think about who else we're going to sell that chip to."
"So we don't dedicate silicon real estate to things that we might not need to use," he continued. "Instead, we make our decisions based on what we can meaningfully deliver to a customer."
As for specific benefits of Apple Silicon compared to the rest of the processor industry, Borchers says he believes Apple's move into chip design came alongside a drive to be more efficient in every sense.
"I think for the longest time, the broader industry was focused on performance," he said. "And we've introduced this idea that you need to think about how you can do that efficiently."
"And part of that focus on performance per watt has allowed us and kind of pushed us to integrate some core technologies into silicon," he continued, "so we can deliver them as efficiently as possible."
While Borchers did not discuss this directly, integrating certain core technologies right into the Apple Silicon processors also had a downside. It ultimately meant that Apple abandoned the ability to address GPUs that aren't in the Apple Silicon die — though it's possible that may change in the new Mac Pro.