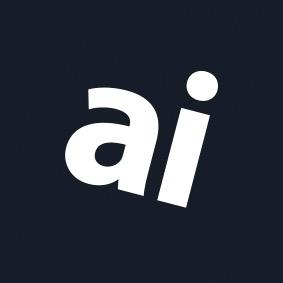 Why you can trust AppleInsider
Aventon Aventure.2 e-bike review: power and suspension for the trail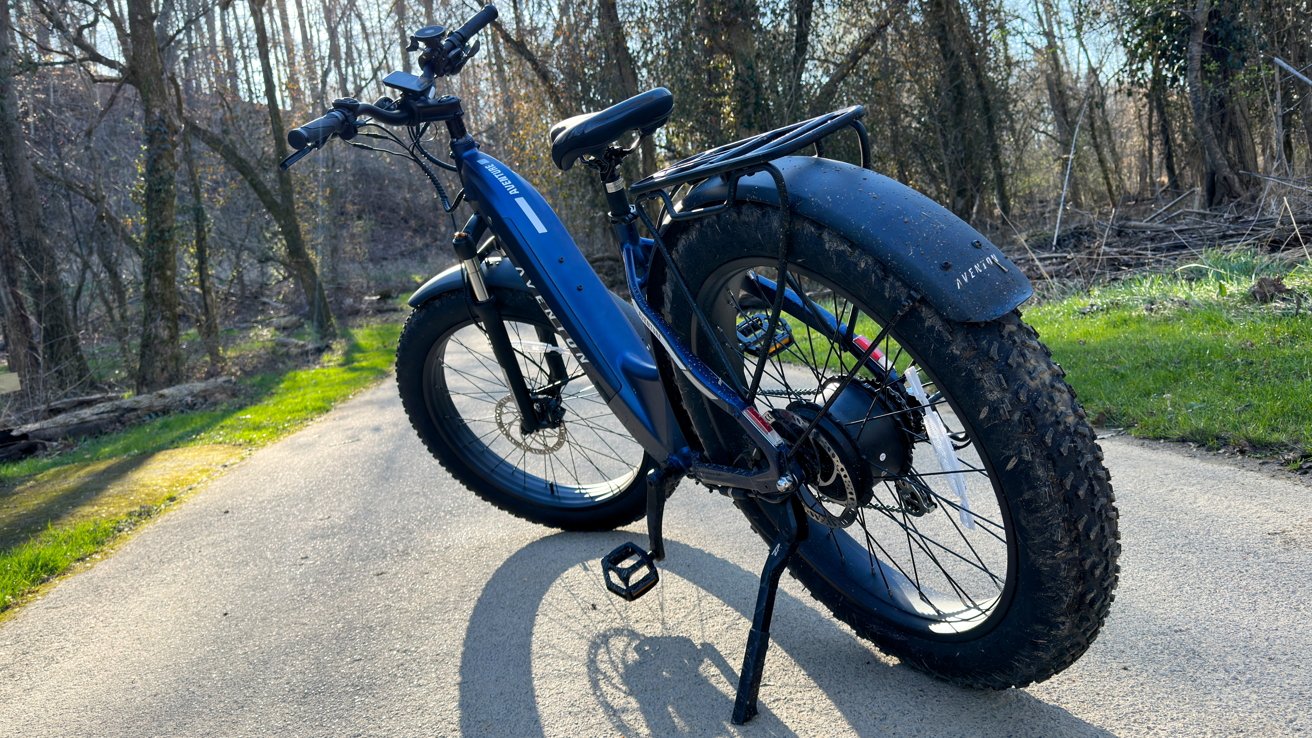 Aventon Aventure.2
4.0 / 5
---
The Aventure.2, with its fat tires, front suspension, and torque sensor, is an excellent e-bike for those dealing with anything more challenging than flat pavement.
After spending a few months with a classic cruiser frame e-bike, it was a big change moving to the Aventon Aventure.2. There's a lot to love here, but we can definitely say that this bike isn't for everyone.
As we shared in another e-bike review, we're not BicycleInsider. Therefore, this review won't be as comprehensive as some bicycle enthusiast websites, but we hope to provide some insight into owning such a vehicle as a tech-focused user.
While this review is focused on the Aventure.2, we will draw some comparisons to the Aventon Pace 500, which was reviewed in October.
Aventon Aventure.2 e-bike design and features
The Aventon Aventure.2 is offered as a step-over or step-through fat-tire e-bike. We're reviewing the step-through model in Cobalt Blue.
This model is large and bulky, weighs 77 pounds, can go up to 28 MPH with pedal assist, and has a range of up to 60 miles on one charge. It supports up to 400 pounds between the rider and any added cargo.
The 4-inch fat tires are covered with wide fenders to protect the rider from splashes, and the rear tire has a rack for transporting items. The step-through frame makes it simple to climb onto the seat and get moving.
The 750W motor offers four pedal assist levels and a torque sensor. Unlike the Pace 500, which uses pedal assist to reach a specific speed range, the Aventure.2 uses the pedal assist settings to match a user's input — more on that when we discuss riding the bike.
Aventon's backlit digital display is front and center on the handlebars. It provides useful information like the current speed, battery level, trip details, and pedal assist level. In addition, a hidden USB-A port in the bottom can provide a charge to your iPhone, though that does mean sacrificing the bike's charge.
A control pad on the left handlebar controls the pedal assist level, toggles the headlight and taillights, turn signals, and powers the bike on and off. The throttle lever is just under this pad, which can be pressed to help with starting from a standstill.
The right handlebar houses the shift lever for controlling the 8-speed derailleur. Both the up-shift and down-shift are easy to access and press.
One of our favorite features of the Aventure.2 is the front-tire suspension with 80mm of travel. It means a much smoother ride compared to bikes without any built-in suspension.
Aventon Aventure.2 e-bike assembly, riding, and maintenance
Before diving into actually using this bike, it is worth noting exactly how big and heavy it is.
From tire to tire, the Aventure.2 takes up the same amount of space as most other standard-sized bikes, but the tire width makes it much more awkward to carry and maneuver. It is heavy at 77 pounds — up from the 52 pounds of the Pace 500 we tested.
Obviously, 77 pounds is light enough for a single person to carry comfortably, but that 20-pound difference changes a lot of calculus for some buyers. And this frame was big and awkward enough that getting it up and down stairs or into the back of our SUV was a little more precarious.
You won't notice the weight when riding, but if you encounter an obstacle, like maybe a tree in a path, be ready to carry the bike over.
Assembly
Aventon delivers the Aventure.2 in a single large box that needs to be carried by two people. Assembly will also go over better with a helper.
All of the parts and tools needed for assembly were in the box. We followed an official Aventon video from YouTube to assemble the bike.
After attaching the front wheel, removing the extra protecting plastic bits, and setting the handlebar in place, it was ready to go. But, of course, the tires needed some air too.
The battery arrived at about 50% charge, so we plugged it in for a few hours before use. The battery can be left connected overnight to charge, but Aventon warns against plugging it in for days at a time.
Riding with a torque sensor versus without
If you've ridden an e-bike before, the Aventure.2 might be a different experience. This is due to the torque sensor.
On an e-bike like the Aventon Pace 500, we would set a pedal assist level that would determine the speed we would reach. It would require minimum effort to hit 20 MPH on a flat surface at a high setting.
The Aventon Aventure.2 is different. The pedal assist feature has four settings that judge how much the bike will "match" the rider's pedaling.
Basically, this means no matter the setting, you'll be pedaling more forcefully in order to go faster. The higher the pedal assist setting, the easier it is to reach higher speeds.
The four settings are Eco, Tour, Sport, and Turbo. The higher the setting, the more the motor matches your efforts.
This led to a more natural riding experience. With other e-bikes that don't offer a torque sensor, we felt like it was pulling us forward to high speeds faster. That can be a good thing or a bad thing depending on use.
For commuters, an e-bike that has a set speed that quickly propels the rider forward might be best. It means higher speeds with less effort.
The riding experience is very different with a torque sensor. We felt more in control of the bike, though it did require more effort to reach high speeds.
However, it never felt like the bike was trying to take off from under us. Pedaling always propelled us forward, whereas bikes without the torque sensor would reach a speed and make our pedaling effort feel useless.
This was essential for climbing hills, riding on gravel paths, or even in mud. The increased speed control combined with the large, wide tires meant we never felt we would lose control.
Riding the Aventon Aventure.2
Once we got used to the torque sensor, everything else followed. The front-wheel suspension and fat tires made riding feel steady and smooth on pavement.
Riding the Aventon Aventure.2 is a very different experience from the Pace 500, which is a cruiser. This bulky bike felt more substantial but safer and more comfortable. Imagine it's similar to driving an SUV instead of a sedan.
The digital display worked great, even in bright sunlight. We could keep track of the battery level and speed with a glance.
Typically, we'd track how battery depleted on a trip, but it wasn't necessary with the Aventure.2. The 60-mile range meant we could spend most of the day riding without coming close to running out of battery.
The pedal assist with the torque sensor plays a part in this. In addition, the motor works with the rider to propel the bike, which leads to power savings, even with this heavier frame.
The front-wheel suspension is a lifesaver. Much of the bike trail we use is paved, but tree roots poking up in spots can cause quite a speed bump.
It meant riding felt much smoother, especially on dirt or gravel. We were also less saddle sore after a ride, though that could be due to our increased habit of riding regularly.
The electric motor is audible but not loud. Pedaling faster will make the motor whirr louder, but it was never annoying.
Having a bright headlight and taillights is a must for a bike rider, especially in town. We especially liked that blinking turn signals are built in, with a single press to turn them on and off.
This heavy-duty bike is great for riding around a hilly Tennessee valley. It feels more at home than the commute-focused cruiser we tested previously.
The weather hasn't played nice with our review schedule in late February. Heavy rains and wind caused our regular biking routes to be filled with water and at least one downed tree.
That said, the Aventure.2 handled the elements great. We rode through deep puddles at a slow enough speed to ensure we wouldn't get soaked, and the fenders worked great at keeping water and mud from splashing up.
Maintenance
Like any piece of moving machinery, the Aventon Aventure.2 requires regular maintenance. Aventon recommends weekly and monthly checks.
We're confident in our ability to handle simple clean-up, lubrication, and tension checks. However, we'll definitely be visiting our local bike shop for regular checkups.
The Aventon Aventure.2 is IPX4 compliant, so splashes and rain won't cause any issues. It just can't be submerged or pressure washed.
App connectivity and Apple Health
The Aventon e-bike app is a weak point for the bike maker. It serves as a simple controller for a few features, but primarily, a social network for riders.
We're not a fan of the idea of a purpose-built social media feed for sharing pictures of our bike and where we are riding. These are very expensive products, and advertising exactly what we own and where we ride regularly doesn't seem like a great idea.
The app does provide access to ride data, but only if the app is running. Otherwise, the data shown in the app is whatever the bike recorded on its odometer.
We vastly prefer logging riding workouts using the Apple Fitness app on our Apple Watch. It requires little thought or setup, as the watch pops up with a notification shortly after we begin pedaling, asking to start a workout.
If the Aventon app tied into Apple Health, it might be more useful. But, as it stands, it continues to be an app we ignore almost entirely.
Fat tires and suspension for leaving the beaten path
The Aventon Aventure.2 is a fantastic fat-tire e-bike with suspension, torque-sensing pedal assist, and plenty of range. It is a joy to ride, but it isn't for everyone.
Those who live in town with paved biking areas, prevalent bike lanes, and a straightforward ride or commute likely won't need this bike. They'd be better off with a cruiser frame or something focused on hauling cargo.
This is a more sporty e-bike meant to help make riding off the beaten path fun yet comfortable. My region has a lot of gravel roads, dirt paths, and hills — which is where the Aventure.2 shines.
Even if you're riding on flat, even pavement, this e-bike is a great option. Just know what your needs are going in and that the pedal assist does require some effort, thanks to the torque sensor.
Aventon Aventure.2 Pros
Fat tires and suspension make for a comfortable ride
Long range
More natural riding thanks to the torque sensor
Turn signal is a handy novelty
Aventon Aventure.2 Cons
Heavy at 77 pounds
More effort required to reach higher speeds
Aventon app isn't very useful
Rating: 4 out of 5
The Aventon Aventure.2 is a more specialized e-bike that isn't for everyone. The 4 out of 5 rating shows that it is a strong choice, but customers should consider their needs before buying this model over a standard cruiser. For anyone looking for an e-bike that can perform great on and off the road, this is easily a 4.5.
We're still not happy with Aventon's iPhone app, having mostly ignored it since nothing has changed since our last review. Apple Health and Apple Watch are the best bet for those who want to track their biking data.
Where to buy the Aventon Aventure.2 e-bike
The Aventon Aventure.2 is available on the Aventon website. There are two color options for the step-through model we reviewed — Cobalt Blue and Midnight Black.
The regular and large sizes are made to fit most average heights, so choose the one that matches you best. Pricing is identical for both sizes and the step-over frame.