iPhone 15 models show size differences compared to iPhone 14 cases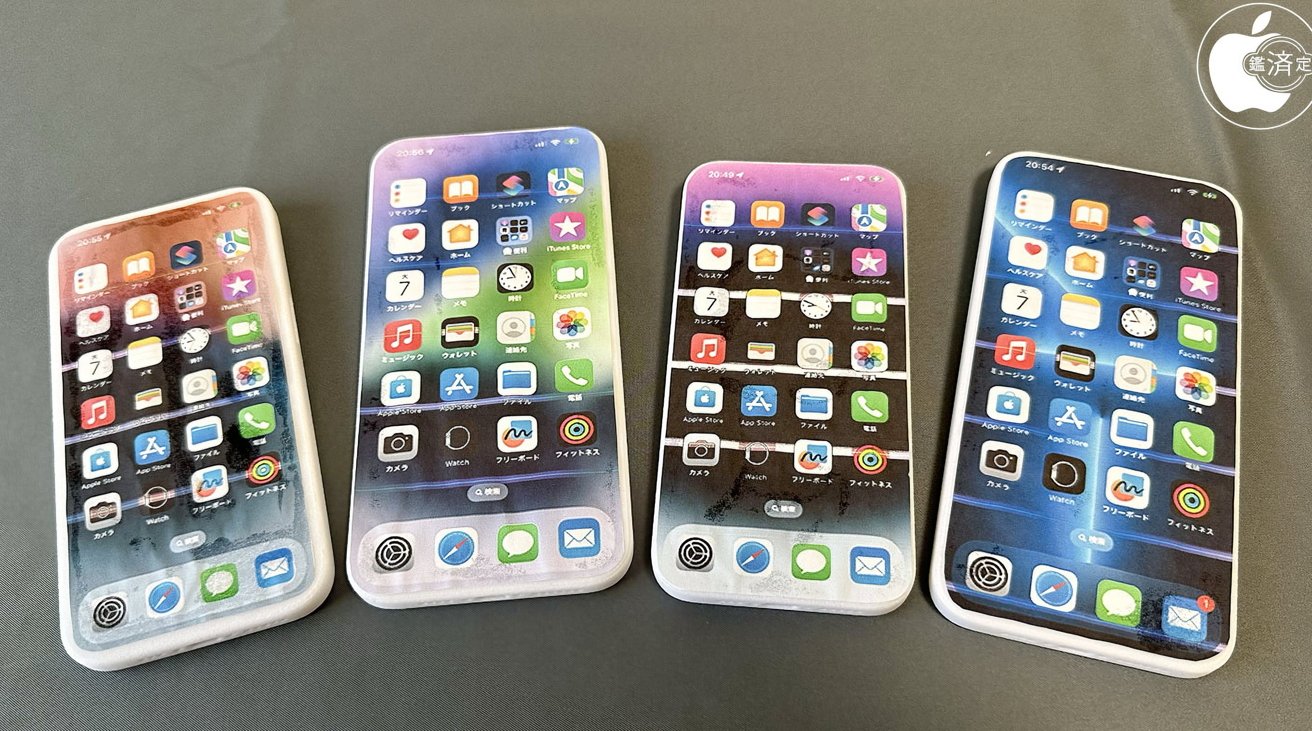 A set of 3D-printed mock-ups of the iPhone 15 family seemingly demonstrate that Apple's next set of flagships will not fit into cases meant for the iPhone 14 range.
Leaks about Apple's upcoming products often result in the release of schematics that allegedly describe the size and shape of inbound models. Such schematics can be used as the base for a 3D model that could be printed, which in one instance, has allowed for some inter-generational iPhone comparisons.
In a video posted by Macotakara, a set of 3D-printed dummies for the iPhone 15 were produced, showing some of the expected details in the 2023 releases. The mock-ups for the iPhone 15, iPhone 15 Plus, iPhone 15 Pro, and iPhone 15 Pro Max all feature camera bumps and anticipated camera lens positions, along with other details.
The units all are given the Dynamic Island treatment, and have been dressed with a USB-C port in the base instead of a Lightning port. The models are also following rumors of smaller bezels and having curved edges, which can affect the dimensions of the devices.
To compare against the iPhone 14 model footprints, cases for the current-gen models were used with the plastic-printed objects. For the iPhone 15, a 1mm lengthening in size distorts the iPhone 14's case, making it unable to be used.
The mock-up iPhone 15 Plus did fit the case for the iPhone 14 Plus with seemingly no issues. While the Pro and Pro Max models are 1mm narrower and shorter, therefore able to comfortably slide into their respective cases, the changes to the volume controls on the models means they won't fit properly.
Printing models of schematics can give a good sense of what the final release items could look like, especially when compared to existing products. However, it's entirely possible that the final products Apple releases could have different dimensions than the current mock-up roster months down the line.
Macotakara is generally accurate when it comes to rumors, however the sourcing of 3D-printed models from Alibaba may not be the most accurate way to determine what future releases will actually feel like to hold. The site has done this before with the iPhone 14, with those models seemingly quite accurate at the time.