Every iPhone 17 model expected to get always-on display tech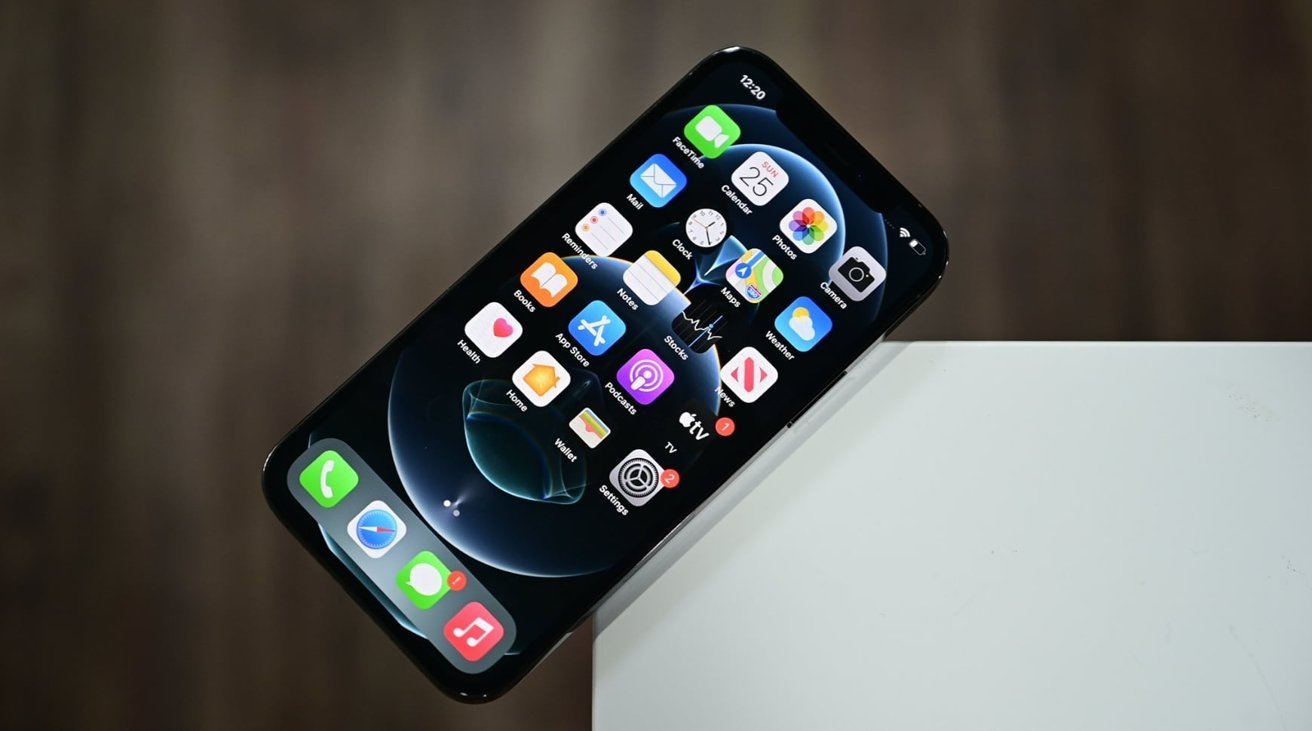 Apple will bring LTPO always-on display technology to its entire iPhone line with the iPhone 17, an analyst claims.
Variable refresh rates enable features like an always-on display or ProMotion, and Apple has reserved those features for the pro iPhone models so far. Analyst posts on Tuesday now indicate that there could be a change on the horizon.
According to David Naranjo of Display Supply Chain Consultants, "LTPO penetration [in smartphones] rose from 10% in 2021 to 23% in 2022."
"The rise in LTPO is a result of strong demand for higher refresh rates and always on displays at lower power," he continued. "Apple adopted its first LTPO smartphones in 2021 on the iPhone 13 Pro and Pro Max... In 2025, DSCC expects all Apple's iPhone 17 models to adopt LTPO panels as LTPO capacity continues to rise and costs fall."
What is LTPO?
Low-temperature polycrystalline oxide (LTPO) is a backplane technology that enables a display to dramatically and dynamically change its refresh rate. It also does so without requiring any extra hardware components between the graphics controller and the GPU.
The lack of extra hardware means there are fewer components powering the display, reducing the energy requirements and extending the battery life for the hardware.
The tech is used to enable Apple's ProMotion display system, which can move from a refresh rate as low as 10Hz to a high of 120Hz when operating, or 1Hz for the always-on display on iPhone 14 Pro. It is also what makes the Apple Watch capable of refresh rates as low as 1Hz on the Apple Watch Series 5 and later.
A low refresh rate can be used when nothing changes on the display, minimizing power usage. Whereas for drawing with a stylus or for games, a 120Hz refresh rate could be more beneficial to users.
LTPO technology was introduced to iPhone to enable the ProMotion feature in iPhone 13 Pro, and then later, it enabled the lower refresh rate needed for the always-on display. Bringing LTPO to non-pro iPhones doesn't guarantee ProMotion is coming to those devices, but it does mean Apple is likely to include the always-on display feature across all models.
Apple has, so far, reserved ProMotion for pro devices like the iPad Pro, MacBook Pro, and iPhone Pro. It doesn't seem likely that ProMotion will make its way to cheaper devices.
There are other uses for LTPO beyond the always-on display, too. For example, users viewing video shot at 24Hz will be able to enjoy that content in its native frame rate.
The iPhone 17 range is due in 2025.
The Display Supply Chain Consultants, headed by Ross Young, has an extremely solid reputation for not just extracting data from Apple's supply chain, but also discerning what the company's plans and timetables are.