Apple gives a first look at its new flagship store in Mumbai, India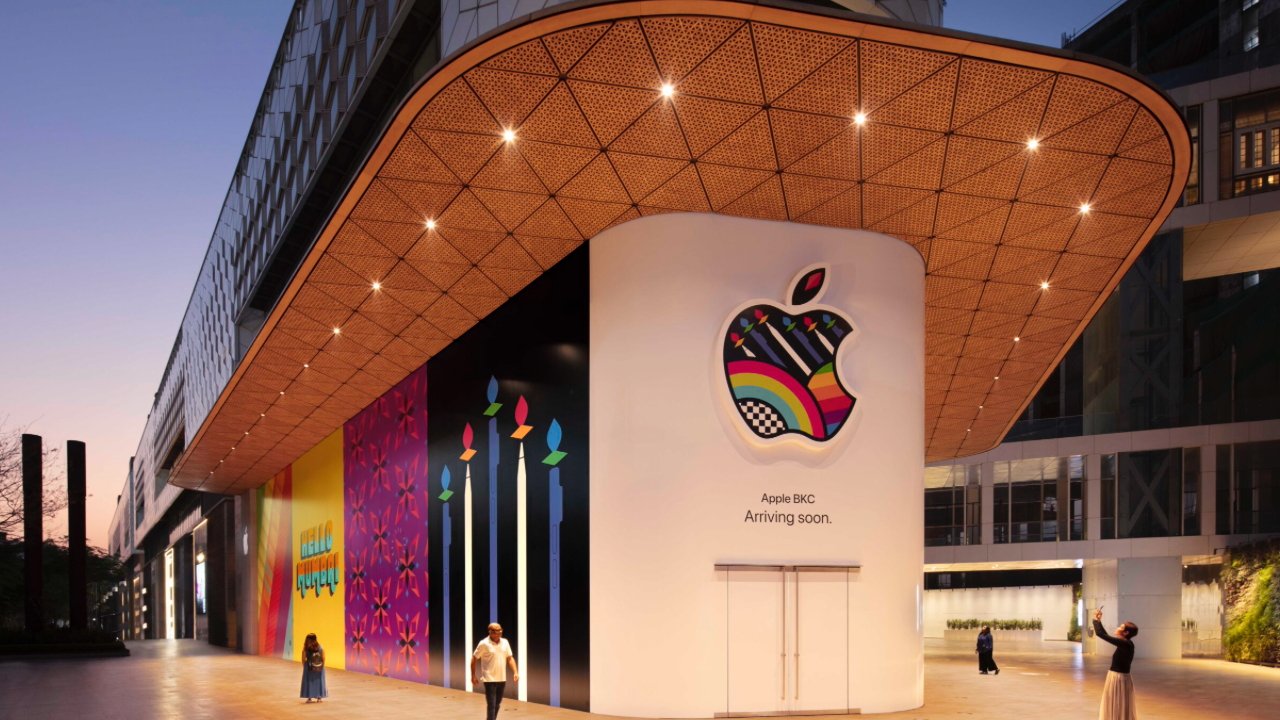 The striking artwork design for Apple BKC, the official name for Apple's first Mumbai store, has been revealed, as the company works to expand its presence in India.
After years of rumors over where in India it would open a store, Apple is continuing to tease a forthcoming opening in Mumbai. While still not officially revealing a date beyond "coming soon," it has now released an image to local media.
According to India Retailing, the storefront design is inspired by artist Kaali Peeli's taxi art, reportedly unique to Mumbai. In a note seen by the publication, Apple reportedly says that the design is formed from decals showing Apple products and services.
What appears to be where the entrance is currently boarded up in white, with the store's logo above it. The same logo is now displayed on the store's website.
"Hello Mumbai," says the site. "We are getting ready to welcome you aboard our first store in India. And raring to see where your creativity takes you at Apple BKC."
While Apple has not announced an opening date, previous reports have quoted sources in India saying the Mumbai store will open in April. A second store, in New Delhi, will open between April and June.