Hands on: iMessage on Windows 11 with Phone Link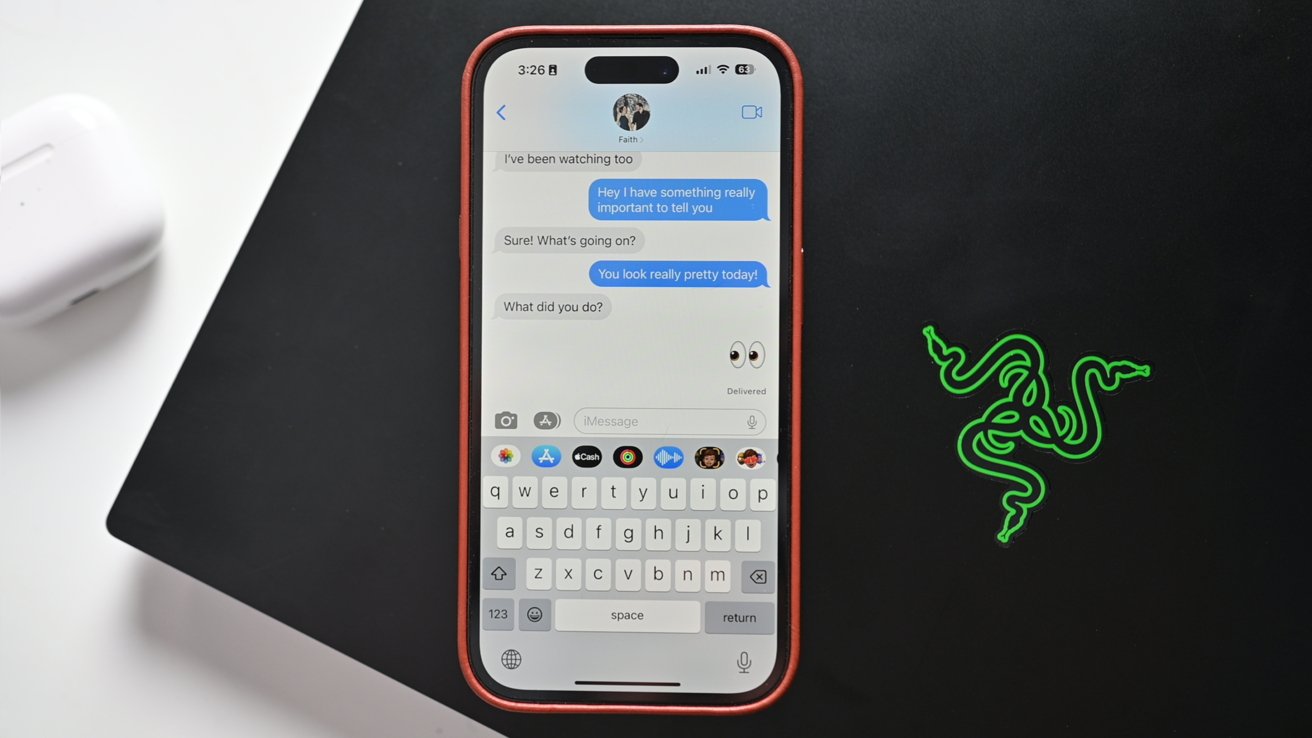 With its latest update, Microsoft is enabling iMessage on Windows 11 — with some caveats. Here's how it works and what features are still missing.
While we're big fans of the Mac and its native iMessage functionality, there are plenty of Windows users out there. We have a separate PC as a dedicated gaming laptop, some use a Windows machine for work, and others may just prefer the Microsoft platform overall.
To date, it's been impossible to use Apple iMessage on Windows because the native Phone Link app supported only Android. That has changed with the latest update rolling out to Windows 11 users.
All you need to get going is an iPhone, a Windows 11 PC, the Windows Link iOS app, and the pre-installed Microsoft Phone Link app for Windows.
How to set up iMessage on Windows 11
Open Phone Link on your Windows PC and choose iPhone as your device platform
Scan QR code to open the in-app camera
Scan the QR that appears on your PC and approve the Bluetooth pairing request on your iPhone
On your iPhone, go to Settings > Bluetooth > then choose your paired laptop from the list
Tap on the i icon to get into device settings
Toggle on Share System Notifications, Show Notifications, and Sync Contacts
Testing iMessage on Windows 11
Once we finished the setup process, the Phone Link app should have populated with all our notifications, phone calls, and contacts. But it didn't.
The app just remained static, even after closing and reopening the app. We did get it working eventually by restarting our iPhone.
This seemed to kick things into gear, and once it reconnected to our PC, everything propagated successfully. We saw all our incoming and outgoing phone calls, our system notifications such as calendar appointments, and a list of contacts.
Historical iMessages don't sync to the app, but all new messages did appear right away as expected. We could send and receive iMessages, directly from our PC without issue.
There are limitations to this app though. Aside from the lack of historical messages, only messages that were sent or received while running Phone Link will show.
Pictures and videos can't be sent and aren't viewable in Phone Link. Also, group conversations are not supported.
Availability
Microsoft shared in a published blog post that the update is rolling out gradually to users, and should show up to everyone by mid-May.
Microsoft Phone Link for iOS on Windows 11 is beginning to rollout to our global audience in 39 languages across 85 markets.
Thus far, the performance seems promising, even with its limitations. Apple doesn't endorse this but it is at least an option for those who use an iPhone with a Windows machine.