Apple Watch Pride Edition 2023 Sport Band features unique geometric patterns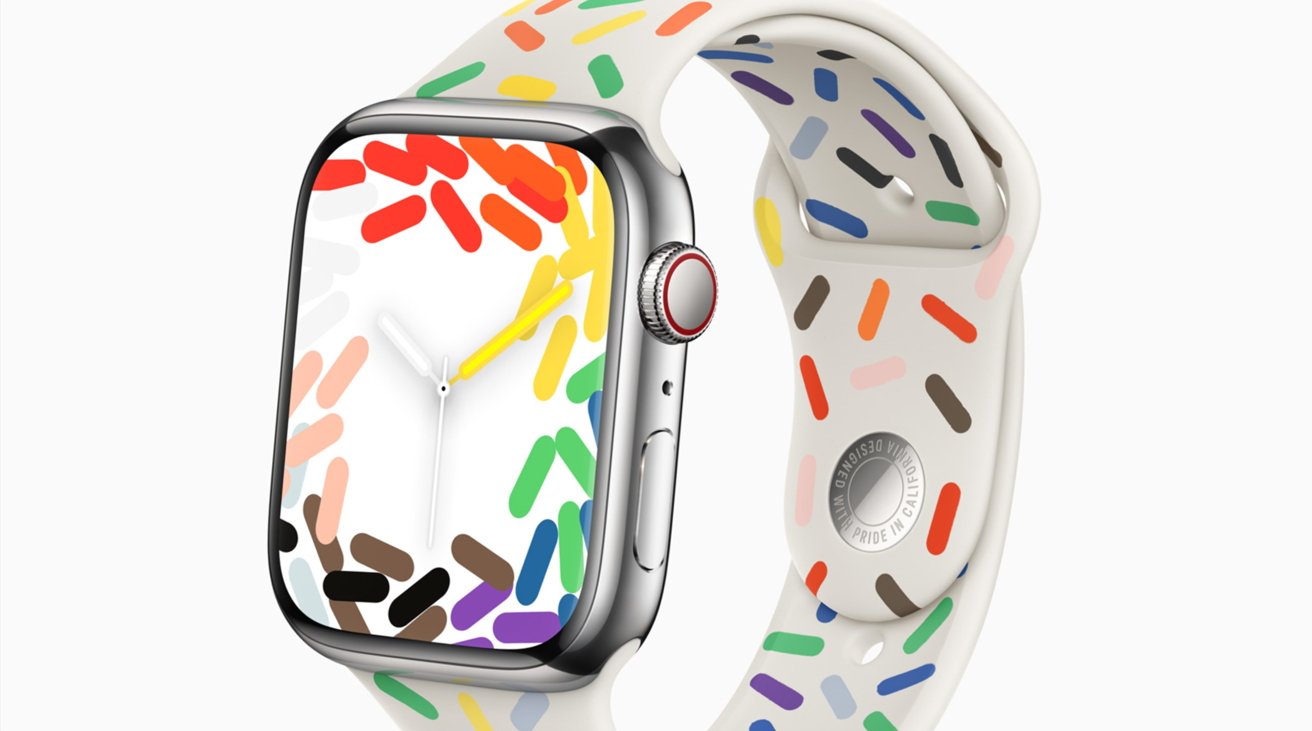 Apple has introduced its Apple Watch Pride Edition Sport Band, an equality-celebrating band accompanied by a watch face and wallpaper for iOS.
Previously surfacing as part of a back-end leak, the 2023 Apple Watch Pride Edition Apple Watch Sport Band has now been formally launched by Apple.
As part of a continued celebration of the ongoing movement to protect and advance equality for LGBTQ+ communities, the new Sport Band design combines the original pride flag rainbow colors and five others. The additions symbolize Black and Latin communities, those who passed away from or are living with HIV/AIDS, and to represent transgender and nonbinary individuals.
Apple says the 2023 design is a "joyful rainbow of geometric shapes on a white base, which are compression-molded into the final band." However, since the base material flows around each shape, there are variations in layout, so no two bands are exactly alike.
It is claimed this reflects "the individuality of all members of the LGBTQ+ community."
The Pride Edition Sport Band will be available from the online Apple Store from May 23 for $49, and in stores May 24. It will be available in 41mm and 45mm sizes, and is compatible with the Apple Watch Series 3 and later models.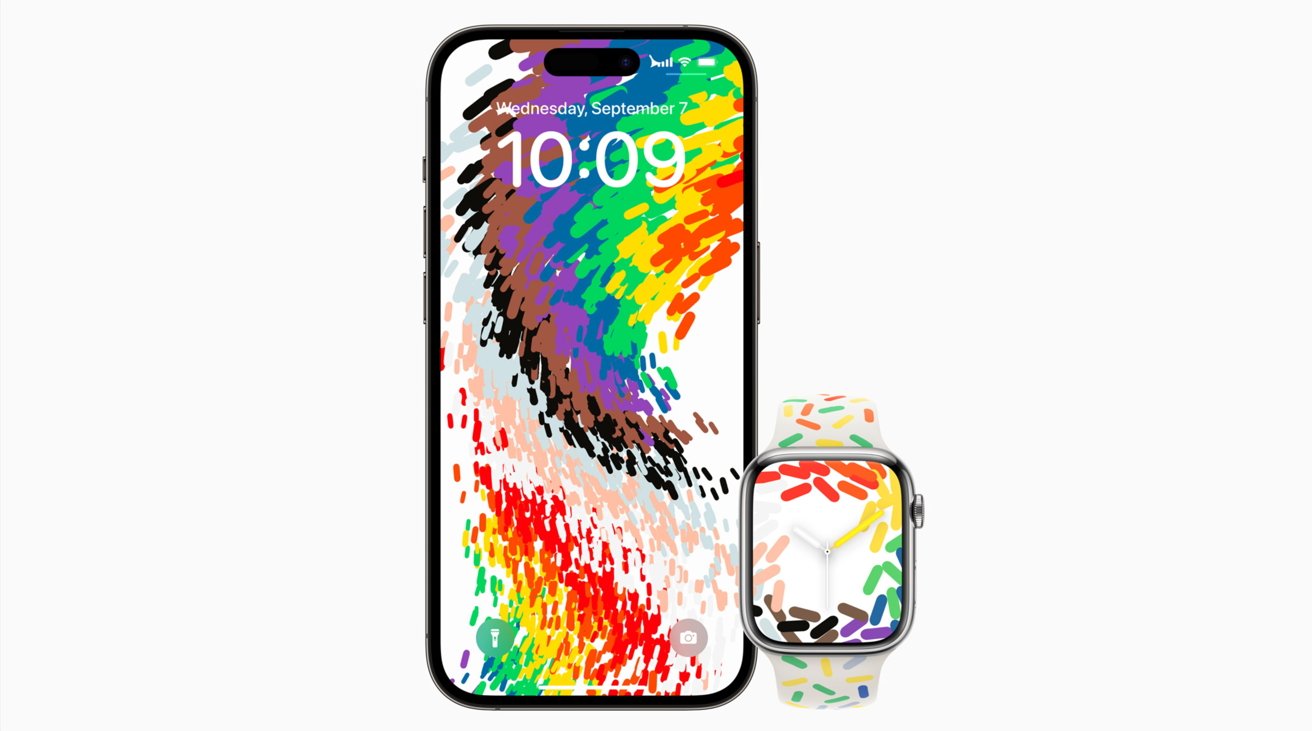 Along with the band, a new Pride Celebration watch face and iOS wallpaper will be available to use. The watch face will show colorful shapes that respond when the user raises or moves the wrist, while the iPhone wallpaper will dynamically move as the user unlocks their device.
The watch face and iPhone wallpaper will be released next week, and require watchOS 9.5 and iOS 16.5. The watch face will be downloadable from Apple.com, the Apple Store app, in Apple Store locations, and through App Clips on the packaging.
The release is a continuation of a program Apple has operated since 2016, with new bands released each year with a different design.
Apple is also outspoken about its support for LGBTQ+ and equality, and its work with advocacy organizations. These include the Equality Federation Institute, GLSEN, Encircle, Equality North Carolina, Equality Texas, Gender Spectrum, Human Rights Campaign, ILGA World, the National Center for Transgender Equality, PFLAG, SMYAL, and The Trevor Project.