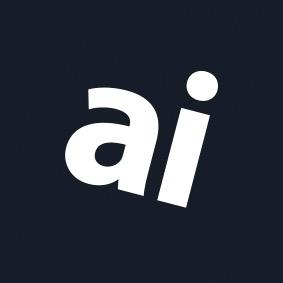 Why you can trust AppleInsider
EcoFlow River 2 Pro review: Compact design with expansive power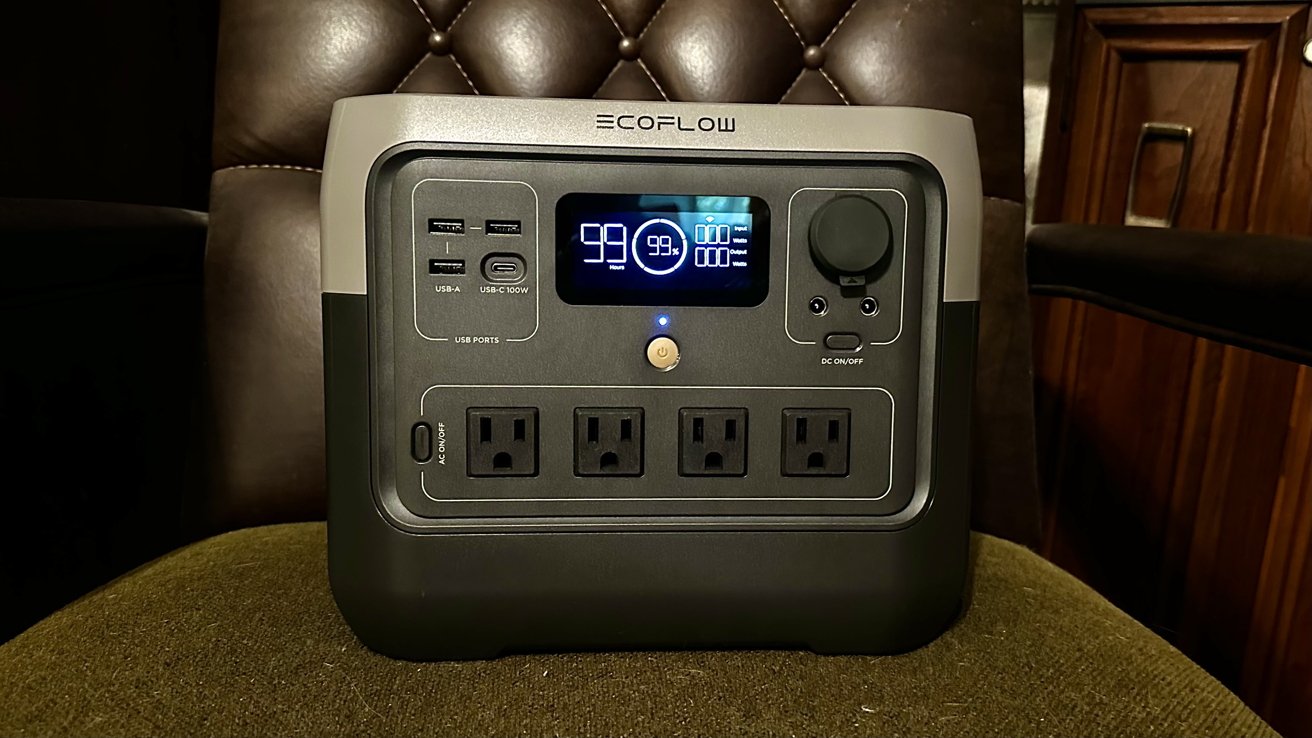 ---
The EcoFlow River 2 Pro is a compact portable power station with plenty of power, and when drained and can fully recharge in under 1.5 hours.
While they cannot power your whole home, having a power station is great to have around when camping or when the electricity goes out unexpectedly. It can power small appliances and your devices until the electricity returns.
The EcoFlow River 2 Pro is a great power station to own because it offers a plethora of different ports, and once it's fully drained, it can be brought back to life in no time.
EcoFlow River 2 Pro design
The EcoFlow River 2 Pro is built around a cube-shaped design with a handle on the upper back, making it portable and easier to carry. It is 270 x 260 x 226mm in size and weighs 17.2 lbs.
You will find four AC outlets on the front, three USB-A ports, one USB-C port, one DC port, and one DC5521 port — which can be used for printers, routers, or monitors. With these ports, you can plug in up to ten devices simultaneously.
There is a power button in the center to turn on and off the device, and two more power buttons — one for the AC outlets and one for the DC port — also on the front.
On the back — tucked under the handle — are two ports to charge the River 2 Pro. On the left is the X-Stream AC input port, and on the right is the Solar/Car charging input port.
The LCD screen details the current battery level, how many hours it has left when running, and how much power is being inputted and outputted from the device. When the River 2 Pro dispenses power, it will tell you which port it is currently output from.
The screen can also notify you if the temperature of the power station is getting too high or too low, and it also has a fan indicator. There are fans on each side of the River 2 Pro to allow air to flow through it, and it is highly recommended that you do not block them when the power station is in use.
Inside the portable power station is an intelligent battery protection system, known as a Battery Management System (BMS), that constantly monitors the device's voltage, current, and temperature. Due to this, multiple aspects of protection can extend the River 2 Pro's life by double.
EcoFlow details that this is the "first power station with a TUV Rheinland Safety certification," meaning security and reliability are guaranteed when using the River 2 Pro. Furthermore, this product has been tested for safety and complies with national, regional, and international regulations requirements.
Charging the EcoFlow River 2 Pro
Charging up the EcoFlow River 2 Pro is simple and easy, and you have multiple ways to do so. You can charge it via the AC port, your car's cigarette port, the USB-C port, or the optional — and sold separately — solar panels.
The input power through the AC port is 940W max, the USB-C port is 100W max, the car's cigarette port is 100W, and charging through solar panels can take 4.5 to 9 hours.
Depending on how you charge the River 2 Pro, it can charge from 0% to 100% in only 70 minutes. After our tests, where we used the AC port and included cable, we can confirm that this charging time is accurate.
Charging this fast for how long one battery cycle lasts is excellent, especially if you are in a rush. You do not need to set it overnight, you can plug it in early in the morning, and it should be good before you go.
Once the River 2 Pro is fully charged, it will state that it can run for nearly 100 hours — this will vary depending on how much power you have being outputted by it.
The fans may start running when charging the power station, and if they do, their sound can be compared to a laptop's fans running when playing an intense game.
The River 2 Pro can charge five times faster than other portable power stations and charges 27% faster than its previous generation.
The temperature range while charging it can be between 32 to 113 degrees Fahrenheit. This is all based on the safest LFP battery inside the power station, which can provide ten years of use.
Using the EcoFlow River 2 Pro
Using the EcoFlow River 2 Pro is as easy as plugging in your device and having it be powered or start charging. It is simply a portable mini-generator to take with you on trips or where power outlets are unavailable.
The River 2 Pro utilizes X-Boost outputting, which can be turned on or off from the accompanying EcoFlow app, and can output 1600W and run 80% of household appliances.
Each port can output different capacities of wattage, with the AC ports outputting 800W total — with a surge of 1600W, the USB-C port can output 100W max, the USB-A ports can output 12W max, the DC5521 port can output 36W max, and the DC port can output 126W max.
It is disappointing that the USB-A ports can only output 12W max per port, especially since there are three and only one USB-C port.
The screen will indicate which port is used and how much power is outputted. This will be displayed through varying icons under the battery percentage and on the right side of the screen.
EcoFlow River 2 Pro and the EcoFlow app
EcoFlow offers an app that accompanies the EcoFlow River 2 Pro, allowing for deeper customization, seeing further insights into its current battery percentage, and getting insight into its performance.
The app connects to your power station via Bluetooth or WiFi, and once connected, you are good to go. Once opening the app, you will be greeted with the current battery percentage converted into hours and minutes paired with a visual representation.
Underneath the battery percentage indicator is the current input and output from the River 2 Pro. Beneath that is a grid of each set of ports — split between input and output — and how much wattage they use.
Seeing the current battery percentage from the app is convenient and means you do not need to get up and go to the River 2 Pro to see how much juice is left.
Tapping on the settings icon in the upper right will allow you to see details of the power station. Here, you can change multiple settings, such as AC charging speeds and if you want X-Boost on or off.
You can also set if you want the unit, screen, and AC port to timeout when inactive and how long you want that to be.
Scrolling to the bottom will bring you to the firmware section of the settings. This is where you can update your River 2 Pro wirelessly and make sure the software running is up to date.
An orange dot next to the setting category will notify you of an update. Once you tap on it, tap "Upgrade" at the bottom, and your power station will update.
While your River 2 Pro updates, its screen will switch out the battery percentage with the word "UP" — which you can assume is short for "update" — which will indicate an update is currently in process.
While downloading updates is fast, you can only download one at a time. For example, if you last updated the River 2 Pro a while ago, and multiple updates are available, you must download one, wait for it to finish, and start another.
You, unfortunately, cannot turn the River 2 Pro on and off from the app; that has to be done manually from the power button on the device.
Portable, powerful power
The EcoFlow River 2 Pro is a dominant, portable power station with many ports to power multiple devices and appliances simultaneously.
While it may seem heavy the first time you take it out of the box, you do get used to the weight quickly, and with the included handle incorporated into it, carrying it around is very easy and portable.
The design is simplistic and entirely understandable — from the buttons to the ports to the screen — and is excellent to use during short-period power outages.
Charging it up was quick, and it was no bluff that the whole power station would be fully charged in 70 minutes. There are also multiple ways to charge the River 2 Pro depending on where you are — whether at home from a wall outlet or on the go with a car's cigarette port.
It is disappointing that there is only one USB-C port, and the USB-A ports are only 12W max. With the River 2 Pro's capacity, the output wattage should be way bigger than 12W.
You can charge the power station via solar panels, but please remember that they are not included in the original price and are sold separately. For how often EcoFlow mentions solar charging, you would think they would be included, but they are not — and you have to pay an additional $649 for them.
Depending on how you use the EcoFlow River 2 Pro, these issues may be minor and no inconvenience to you. On the flip side, the power station offers a lot of power in a small design, and recharging it after prolonged use is fast and efficient.
If you want a portable power station to utilize when camping, going on long trips, or when a short-period blackout happens, then truly consider the EcoFlow River 2 Pro. It will give you a bunch of power when you need it most.
EcoFlow River 2 Pro - Pros
Multiple ways to charge the device
Multiple power ports
Minimalistic design
Quiet when in use
EcoFlow River 2 Pro - Cons
Only one USB-C port
USB-A port is only 12W max
Solar charging is sold separately
Updates only download one at a time
Rating: 4 out of 5
Where to purchase the EcoFlow River 2 Pro
You can purchase the EcoFlow River 2 Pro from their website for $599.