Google returns to tablet market with Google Pixel Tablet & docking stand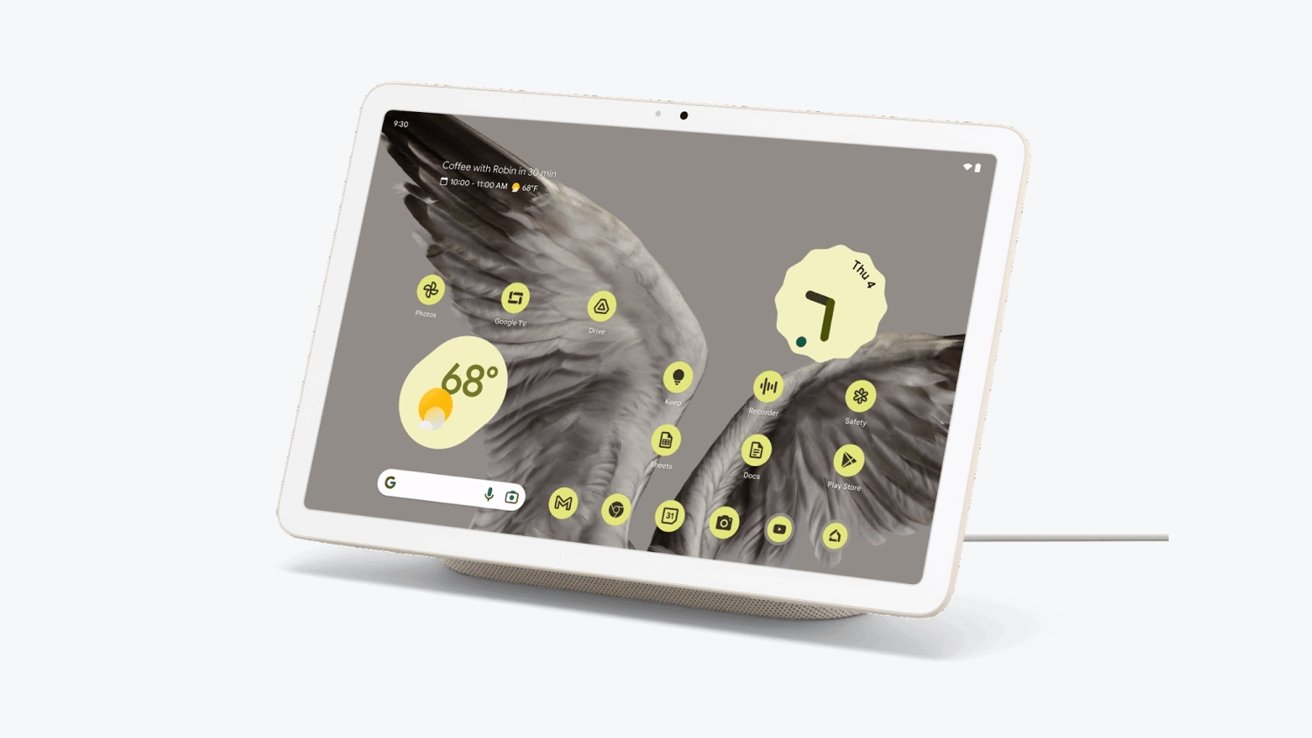 Google's Pixel Tablet debuted at its yearly I/O event, but you're going to have to wait a while to get it in your hands.
The company entered the tablet market with the Nexus 7 in 2012, which was widely praised. But since then, the company has had a tumultuous journey with tablet devices, culminating in the poorly-received Google Pixel Slate in 2018, which was soon discontinued and left Google to abandon the tablet market.
The new Pixel Tablet is Google's attempt to convince potential customers that it's capable of making a good tablet once again. It's an 11-inch tablet running Google's flavor of Android, made with aluminum and nano-ceramic coating.
Similar to the Pixel phone, the Pixel Tablet also features Material You, which enables you to fully customize the device with a bespoke color scheme and fresh color variations that correspond to the wallpaper and lock screens. In essence, the tablet, just like a Pixel 7 phone and Google Pixel Watch, can serve as an authentic reflection of users' unique preferences and tastes.
The Pixel Tablet incorporates the power of Tensor G2 into a brand-new design. With advanced image processing and machine learning capabilities, Tensor G2 enables all the popular features found on the Pixel phone, such as video calls, photo editing, and hands-free assistance with Google Assistant, to function smoothly and effortlessly on the Pixel Tablet.
The key selling point of Google Pixel Tablet is its ability to shift from tablet to home hub using a special speaker dock. It magnetically attaches and shows images, weather, and home information on a constantly moving display.
When docked, users can also call out to the Google Assistant to play music, get queries, and more. A scan of the user's fingerprint unlocks the device for full access to Android and all of the installed apps.
Users can even Chromecast music or video to the tablet, making it more than just a static speaker display. And, thanks to the speaker dock design, the Pixel Tablet can be lifted away at any time for traditional tablet use.
Google Pixel Tablet — Pricing & Availability
The Pixel Tablet is available for $499. Preorders begin on Wednesday, and the device ships in late June. The charging stand is included.
Google also announced a special-made Pixel Tablet Case that costs $79. It works with the speaker dock and has an adjustable rear stand.